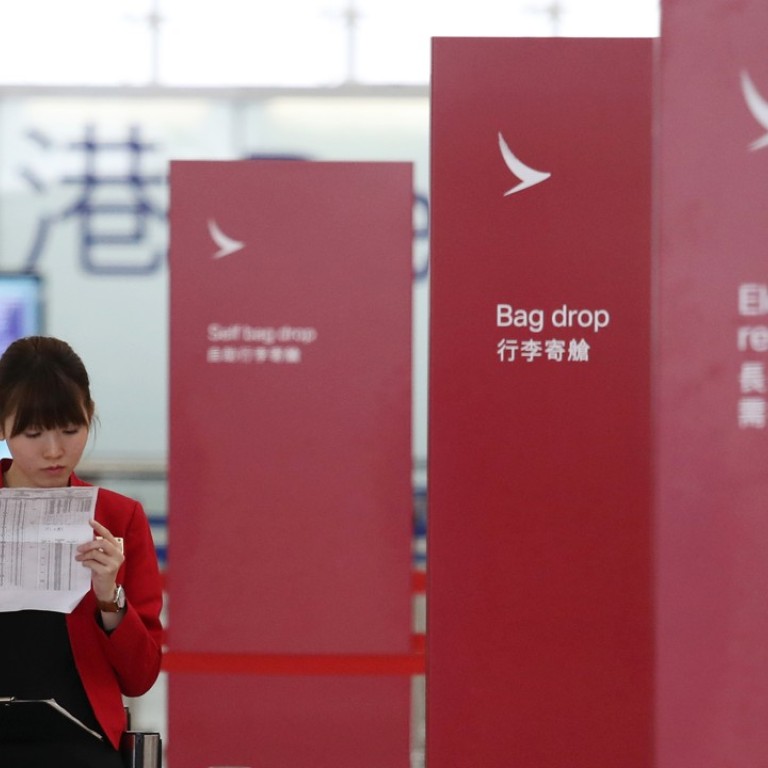 Hong Kong's Cathay Pacific confirms 600 staff to go amid major restructure
Sources say extra 200 workers to be axed in near future
Cathay Pacific Airways confirmed on Monday morning it will shed almost 600 staff from its head office, in the biggest round of job cuts by Hong Kong's flagship carrier in 20 years.
The airline said most of its restructuring will be finished by 2017, citing changing customer habits and a "challenging business environment" as causes.
Employees were informed on Monday that, as had already been reported in the Post, 190 management jobs would go immediately. A further 400 non-management staff will be cut by mid-June.
Those numbers account for 25 per cent of management staff and 18 per cent of non-management.
Frontline jobs, including pilots and cabin crew, will be spared. Sources familiar with the redundancies said the losses would eventually hit 800 employees, with 200 more than already announced to be culled from junior ranks.
The cuts are the first step in a three-year programme announced earlier this year aimed at turning around losses at the airline. They also mark the first major task overseen by
new chief executive Rupert Hogg
, who replaced Ivan Chu Kwok-leung earlier this month.
The airline business – comprising Cathay Pacific and Cathay Dragon – has been haemorrhaging cash, losing HK$3 billion in the past year.
Watch: Cathay Pacific makes biggest job cuts in 20 years
Hogg said on Monday morning: "We greatly appreciate and respect our people's dedication, hard work and achievements. However, we have had to make tough but necessary decisions for the future of our business and our customers. Changes in people's travel habits and what they expect from us, evolving competition and a challenging business outlook have created the need for significant change.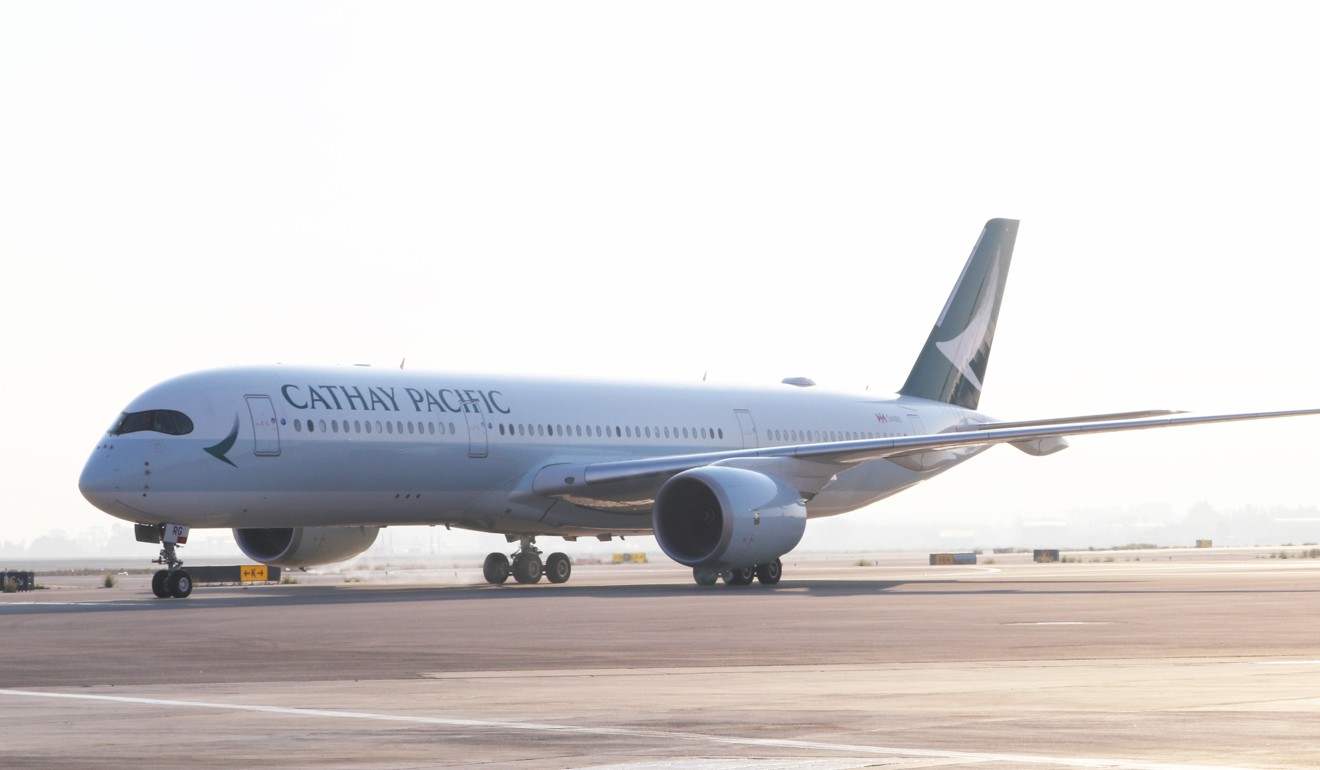 "Our immediate priority is to support our colleagues affected by today's announcement, and I'd like to thank them for all they've done for Cathay Pacific."
Among changes publicly announced, the airline's cargo unit will also be restructured. Sources said the cargo, finance and human resources departments would face job losses later.
The airline said it would look for greater efficiencies and productivity improvements in the rest of the workforce.
Staff let go on Monday will receive a redundancy package of 12 months salary, extended medical benefits and counselling.
The company as a whole lost HK$575 million in the year, with better performances in other areas of the business – such as catering and its shareholding in Air China – offsetting the poor results from the airline.
Losses have mounted due to cheaper airfares and a slump in the number of passengers travelling in business class.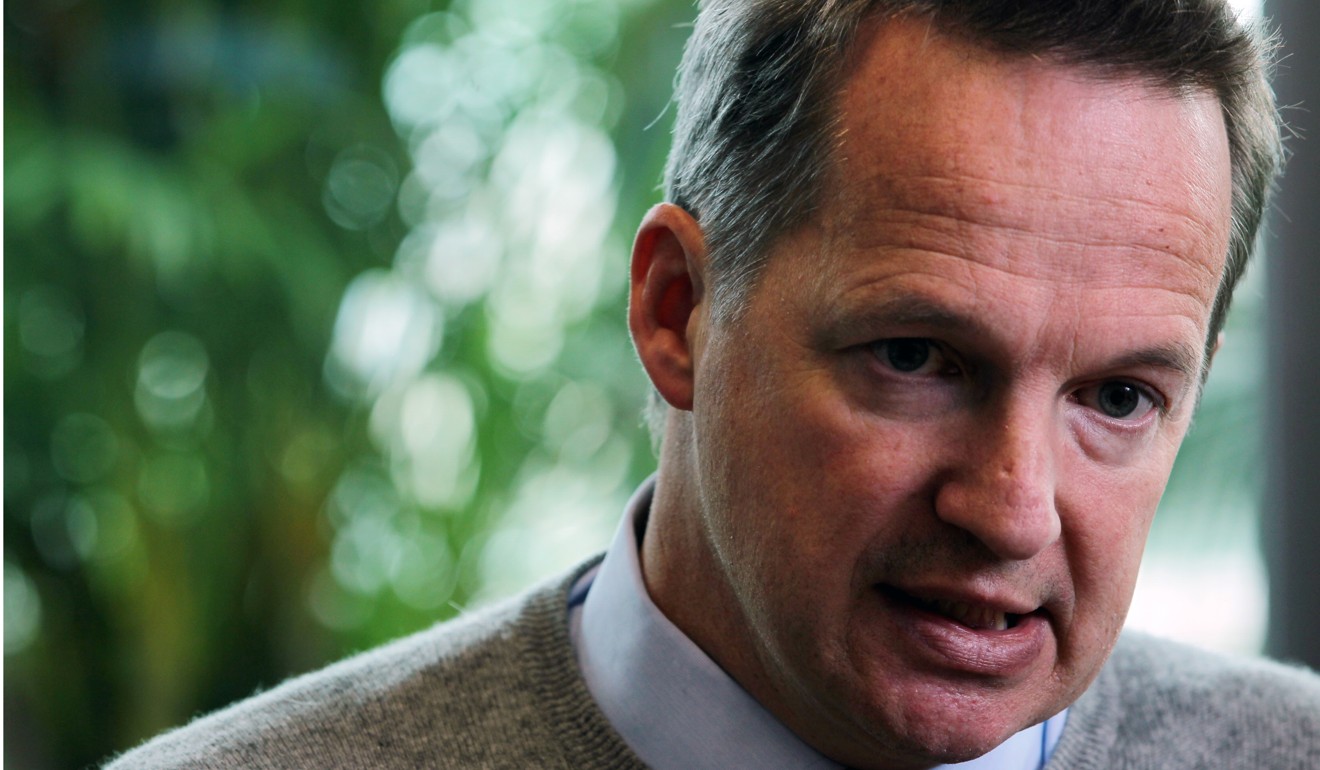 Rising competition from Middle East carriers and state-owned Chinese airlines has also taken a toll, as has the high price the company has had to pay for fuel after failing to anticipate a collapse in the price of oil.
The first round of redundancies would take effect this week with an additional round of cuts due later in the summer, two sources familiar with the plan said.
No department would be spared from the broad review of staffing costs, productivity and efficiency, which would affect all employee levels, the sources said.
The most senior and middle-ranking managerial posts would be targeted first before the lower-ranking posts in areas where there is duplication.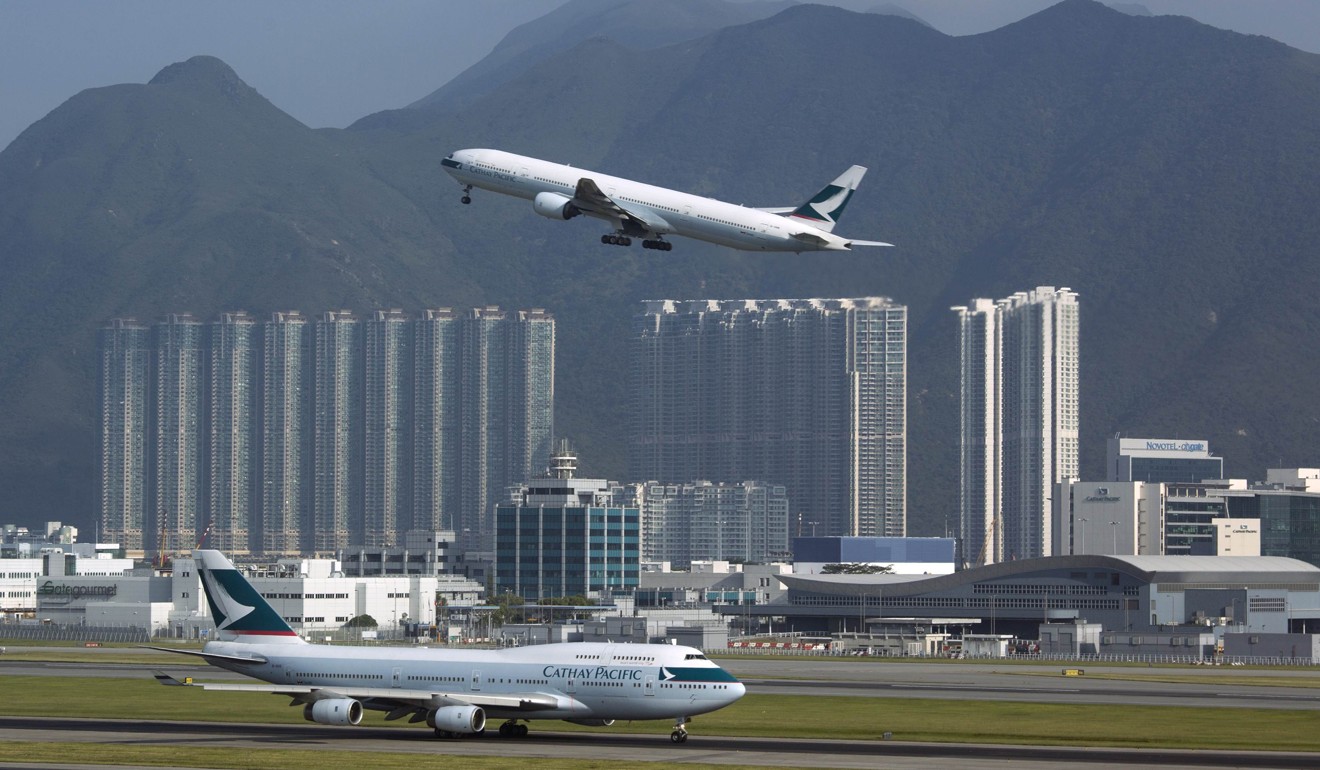 The job cuts will go some way to reaching a
30 per cent cost reduction target
at the airline's Cathay City headquarters in Hong Kong, that was specified under the programme.
Not since the era of the Asian financial crisis has Cathay Pacific cut so many staff in one swoop. In 1998, the airline dismissed about 800 employees.
Cathay Pacific employs 19,000 people based in Hong Kong. Not counting frontline staff, including pilots and cabin crew, that leaves 3,000 employees in a variety of head office functions.
Savings from staff costs – HK$19.7 billion last year – could be tricky with the airline expected to add 1,300 cabin crew this year, while cutting management and costs at its headquarters.
On Monday, Cathay Pacific Local Staff Union chairman Joe Chu Yin-cheong told reporters outside the company headquarters: "It's a bad atmosphere."
Union committee member Hearty Baleros added: "Of course people are not happy about this action by the company.
"We will continue to have an open dialogue with the company to try and get better terms for those affected."
The union represents 800 members.
This article appeared in the South China Morning Post print edition as: Cathay pacific to axe 600 staff as shake-up bites