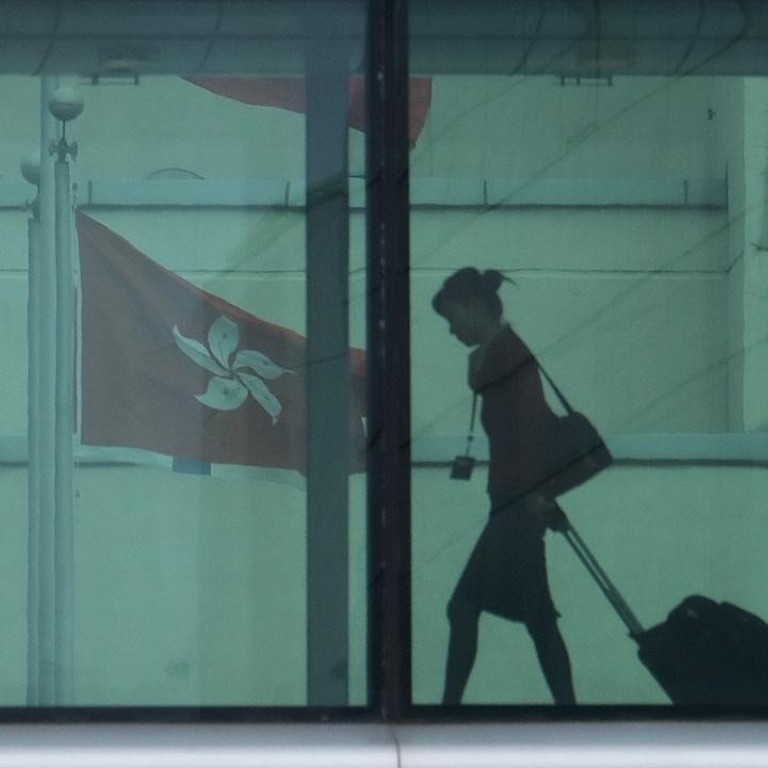 Exclusive

|
Cathay Pacific denies that additional 200 Hong Kong staff face the sack
Hong Kong flag carrier is cutting 600 staff as airline seeks to save HK$4 billion over coming three years and return to profitability
Cathay Pacific Airways has denied a report in the South China Morning Post that there will be an additional 200 staff cuts later this year.
A Cathay Pacific spokeswoman said on Tuesday afternoon: "The number of redundancies resulting from the transformation programme is around 600, as we announced to our people and the public yesterday. Rumours of other figures are incorrect."
However, the Post stands fully by its story as it came from sources who have previously provided accurate information.
Sources told the Post that the 200 extra jobs to be culled would be from junior ranks and they would go before the conclusion of the restructuring exercise at the end of this year.
Changing customer habits and a "challenging business environment" were cited as reasons for the largest job losses in 20 years.
Watch: Cathay Pacific makes biggest job cuts in 20 years
Cathay Pacific's new chief executive, Rupert Hogg
, paid tribute to colleagues by praising their commitment and professionalism in an internal note to staff seen by the Post as he described the day's events as an "unquestionably difficult day", warning the "unsettling" changes would "continue to be so for a little while longer".
Hogg said the transformation plan "was the right thing to do for the long-term future of our business and our customers". In a public statement, Hogg described the changes as "tough but necessary".
"Changes in people's travel habits and what they expect from us, evolving competition and a challenging business outlook have created the need for significant change," Hogg said.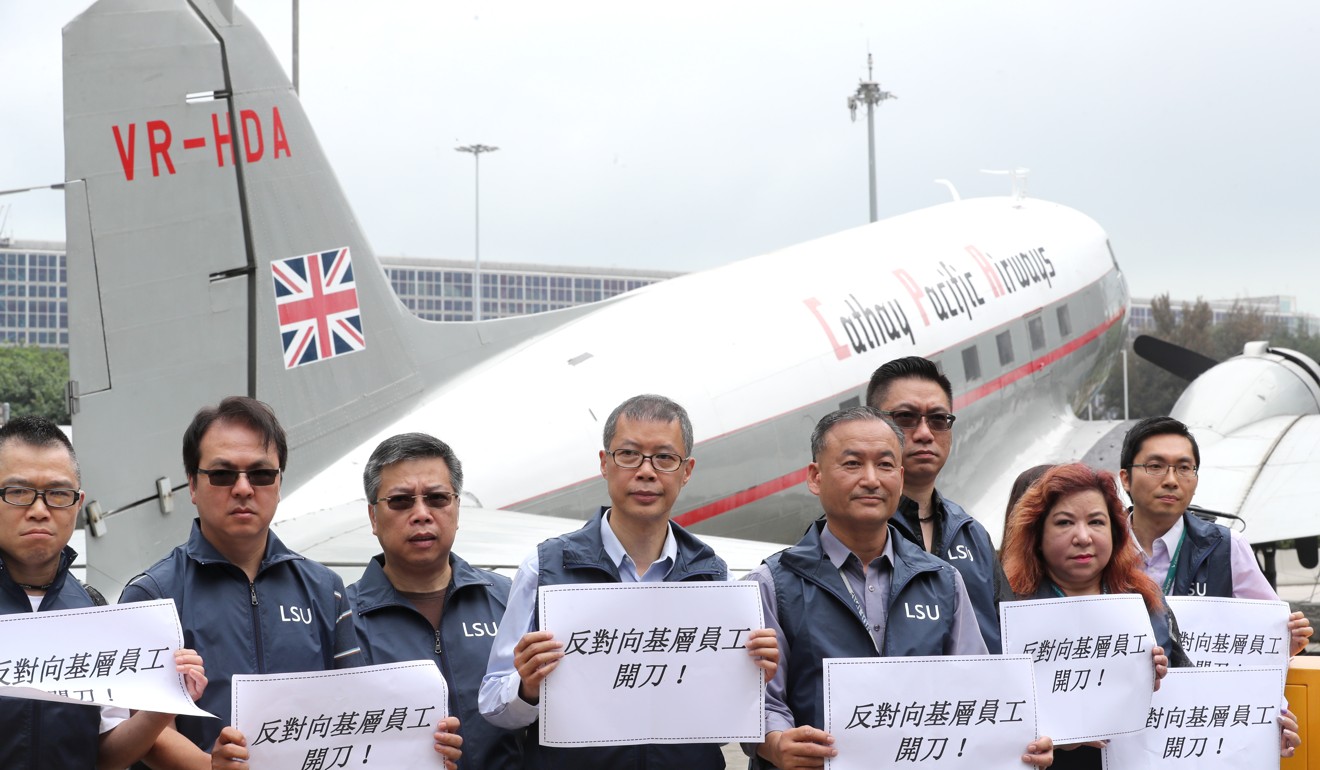 Staff let go on Monday will receive 12 months' salary in the form of severance pay and extended medical and travel benefits. They will also be offered counselling.
Despite the words of gratitude from Hogg, the announcement rankled with the head office union, which represents 800 staff.
Local Staff Union representative Hearty Baleros said: "People are not happy about this action by the company.
"We will continue to have an open dialogue with the company to try and get better terms for those affected."
The Labour Department said it was "highly concerned" about the job cuts and urged the airline to maintain "effective communications" over the terminations.
Asian rival Singapore Airlines is also facing significant challenges. Both airlines have been hurt by competition from Middle East and mainland Chinese airlines as well as budget carriers. They are bleeding cash from slumping ticket prices.
Singapore Airlines last week announced a comprehensive review of its business after reporting an unexpected loss of US$99 million in the first quarter of this year.
Cathay Pacific and Cathay Dragon lost HK$3 billion last year but
the company as a whole lost HK$575 million
because of better performances in other areas of the business, including catering and its shareholding in Air China.
Cathay also struggled after two years of substantial fuel hedging losses amounting to HK$8.4 billion each year in 2015 and 2016. The losses were absorbed into the overall fuel cost.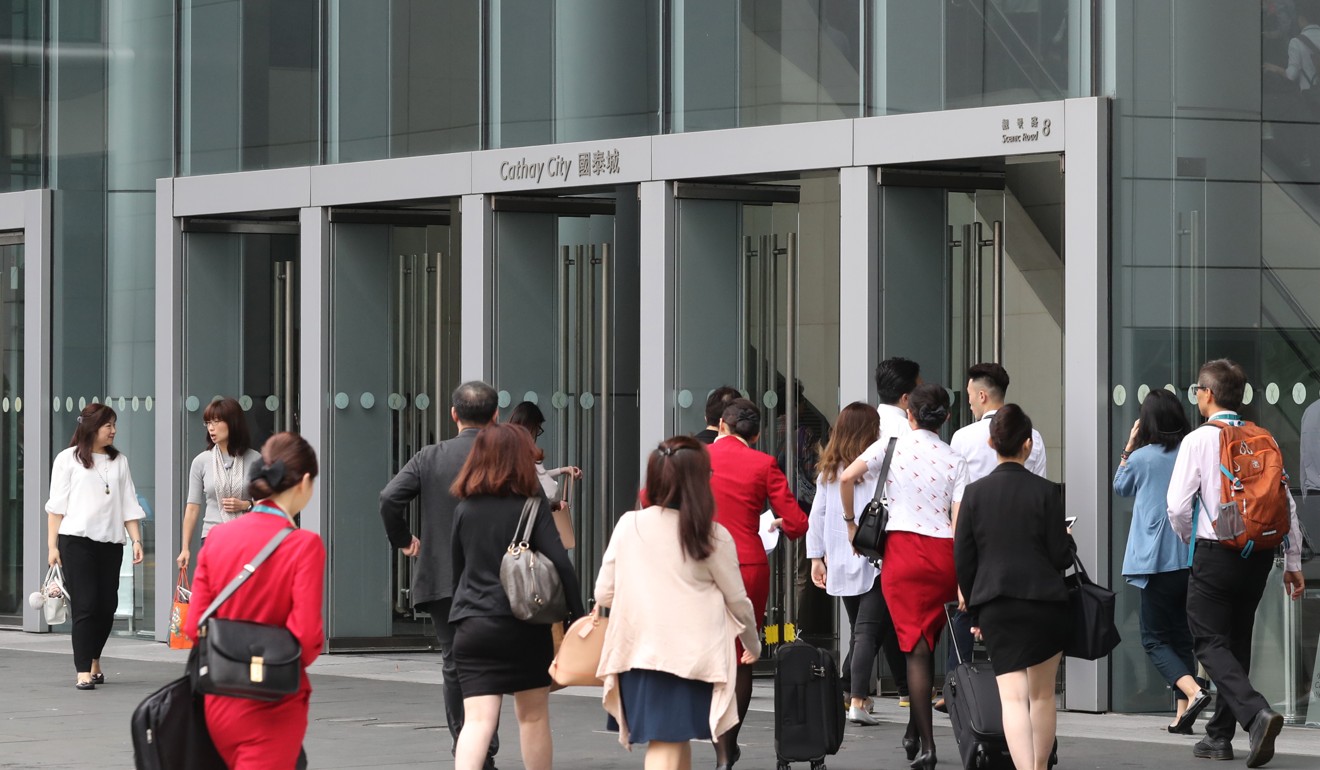 The successful turnaround of Australia's Qantas Airways could offer a blueprint. It saved HK$12.5 billion over three years by axing 5,000 out of 33,000 jobs, retiring old planes and trimming its flights and destinations. Frontline staff also agreed to wage cuts.
Key to Qantas' recovery was a partnership with Emirates and expansion of its pan-Asian budget airline Jetstar.
Staff cuts could deliver annual savings of HK$600 million for Cathay Pacific, according to FlightGlobal Asia finance editor Ellis Taylor.
Taylor believed the staff cuts were "just the start" of wider workforce measures. "I expect that we will see more integration of Cathay [Pacific] and Cathay Dragon, possibly with the latter taking over more services into Southeast Asia," he said.
"For Cathay to be really serious, it needs to consider reversing some of the capacity growth that it has made over the past few years to cope with lower demand and higher competition from mainland and Middle Eastern carriers," Taylor added.
In Monday's announcement, 190 management jobs will go immediately, representing 25 per cent of such posts. A further 400 non-management staff – or 18 per cent of the total – will be cut by mid-June.
Before the staff cuts, Cathay employed 19,000 people in Hong Kong, most being frontline staff, including pilots and cabin crew.
Among other announced changes, the airline's cargo unit will be restructured. Job losses in the cargo, finance and human resources departments will be unveiled later.
The airline said it would look for greater efficiencies and productivity improvements in the rest of the workforce.
Additional reporting by Zen Soo and Phila Siu
This article appeared in the South China Morning Post print edition as: Cathay to slash additional 200 jobs in cost-cutting bid