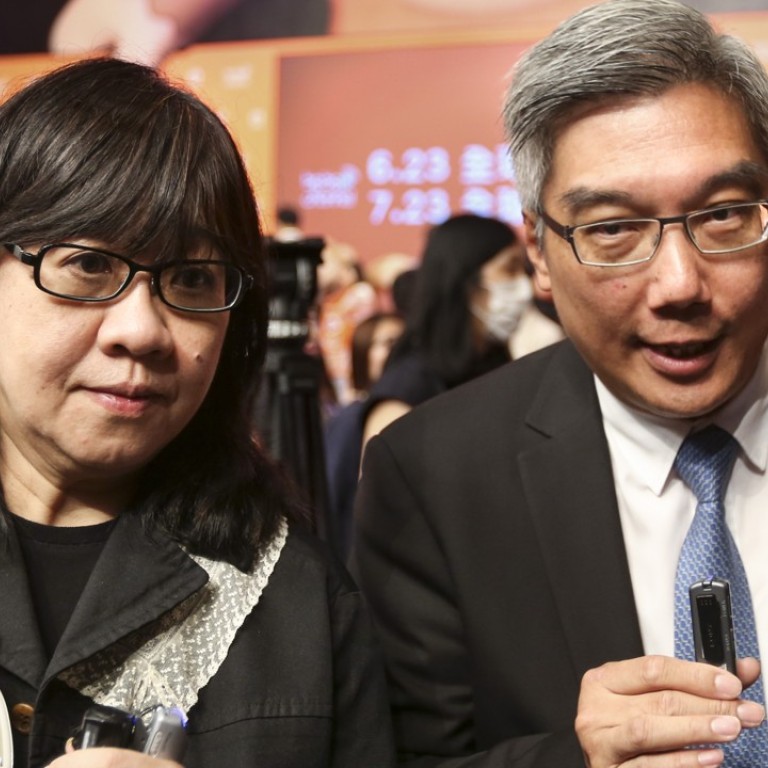 Hong Kong broadcaster TVB eyes younger viewers with new digital channel, offering fans direct interaction with artists
Move comes as TV company faces dwindling viewership on traditional, free-to-air channels
Hong Kong television broadcaster TVB will launch a new digital channel in July, giving its artists a chance to interact with their fans through self-directed live broadcast programmes, in a move that could potentially create more advertisement revenue.
Big Big Channel, the latest digital effort by the TV station, is targeting younger, internet-savvy viewers as TVB faces dwindling viewership on its traditional free-to-air channels.
Felix To, deputy general manager of TVB's programme and production division, said about 300 artists would host live-streaming programmes on the platform, allowing them to promote their latest TV series, share stories behind the scenes, and update their fans on their everyday life. Viewers can also post instant comments on the live broadcasts and send virtualhearts and flowers to their idols.
"The platform will create more room to place advertisements," To said, explaining that products or services appearing on the shows could be a source of additional revenue.
The broadcaster's profit plunged 62 per cent last year amid a lingering economic slowdown in Hong Kong and lower advertising revenue, on the back of sluggish retail sales.
"We target to reach three million subscribers in the first year," To said.
The new channel is also expected to provide an opportunity for ordinary people to enter the show business. "We are looking to recruit more talented young artists through the platform," he said.
TVB faces stiff competition from over-the-top (OTT) video providers such as Netflix and LeTV, now known as Le.com.
To defend its market share, TVB launched an OTT platform called myTV Super last April. It has reached more than 3.5 million users in about a year.