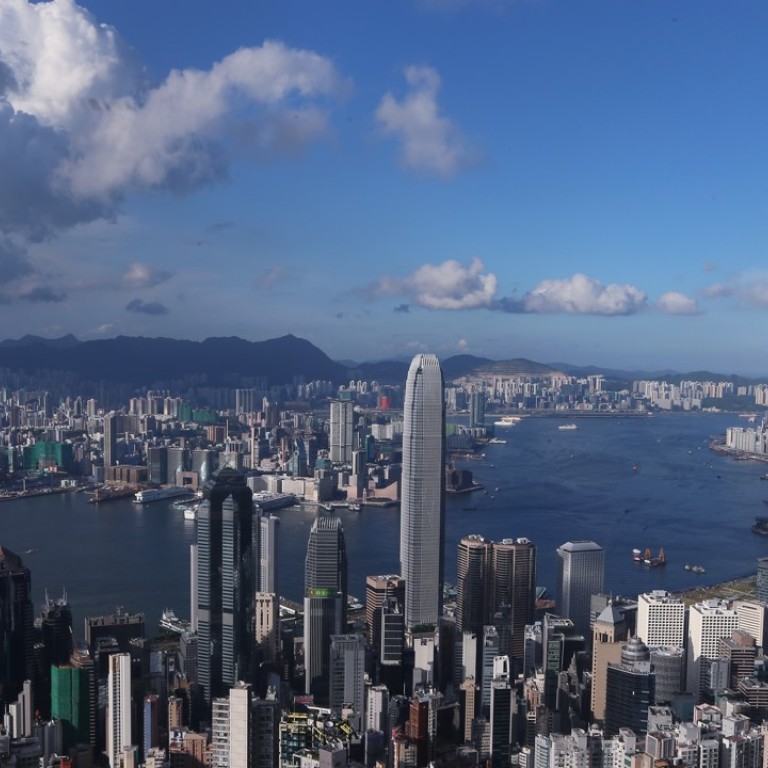 Hong Kong could expose itself to bigger financial risks with growing involvement in 'Belt and Road' plan, Moody's warns
Writer of report by US-based agency, which cut city's credit ratings, says participation in China's trade initiative could lead to further rating downgrade
Hong Kong could face bigger financial risks and see its credit ratings drop further with its growing involvement in China's plan to open up trade along a new Silk Route, according to the writer of a report issued by Moody's, which downgraded the city's rating on Wednesday.
In an interview with the
Post
on Thursday, Moody's Sovereign Risk Group associate managing director Marie Diron said Hong Kong could suffer losses from President Xi Jinping's
"Belt and Road Initiative"
through the provision of funds and professional services to some "risky projects" along the route.
"The 'Belt and Road Initiative' is an example of the [increasingly closer] linkages between Hong Kong and [the mainland]. What we observe is that there are projects in some countries where the business environment is challenging," Diron said.
"[This] could inevitably cause bigger losses that would also affect Hong Kong as an investor and partner of these projects," she added.
Moody's cut Hong Kong's credit rating from Aa1 to Aa2 on Wednesday, a move which came hot on the heels of the agency's first downgrade to China's rating since 1989, announced on the same day.
The US-based credit rating agency warned that the city's participation in the belt and road plan
and its
stock and bond connect projects
with the mainland could expose Hong Kong to further credit downgrade risks.
Hong Kong's finance minister Paul Chan Mo-po said he strongly disagreed with Moody's decision despite the close economic relationship between the city and the mainland. He described the downgrade as "mechanical".
"The downgrade in Hong Kong's rating reflects Moody's view that credit trends in China will continue to have a significant impact on Hong Kong's credit profile due to close and tightening economic, financial and political linkages with the mainland," Moody's said in a report issued on Wednesday night.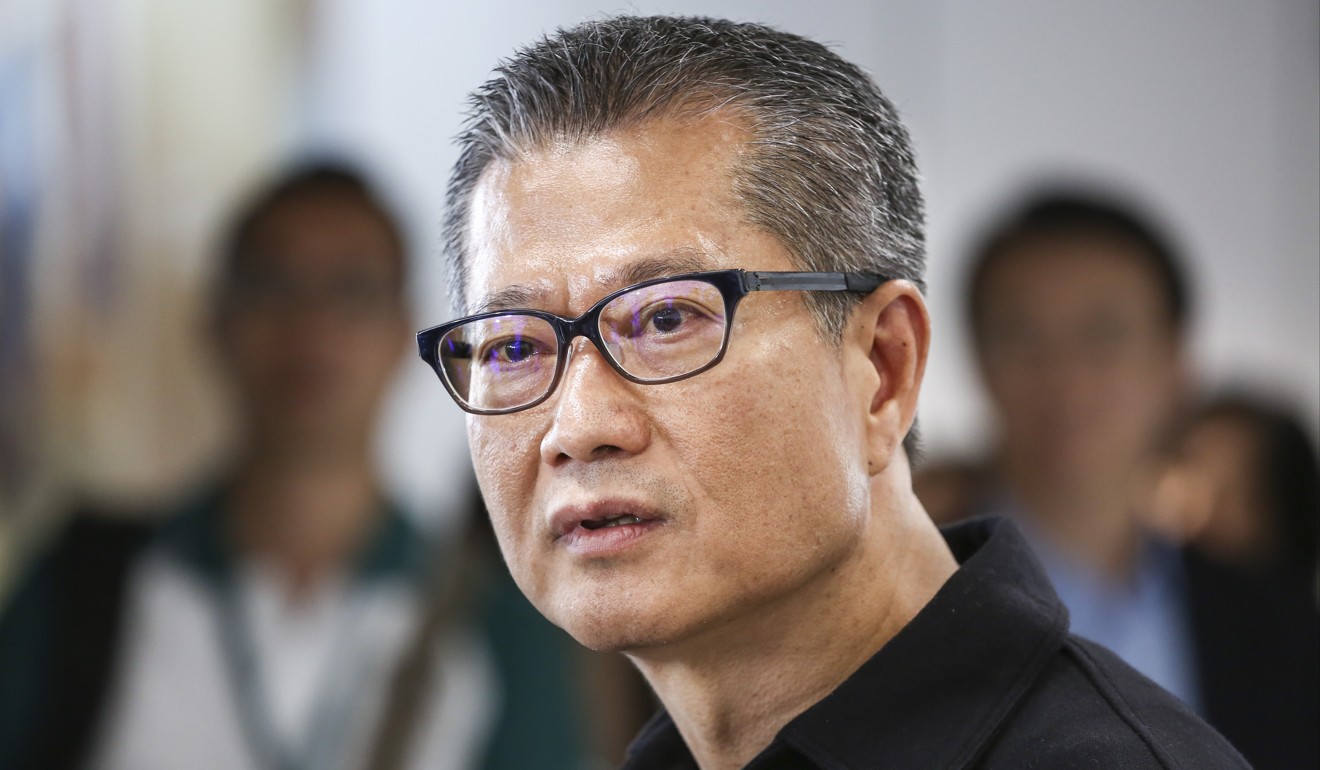 Credit rating agencies rate a country or region on the strength of its economy. Any change in sovereign credit rating could easily unnerve officials and businesses, as a downgrade could mean higher borrowing costs for its government and companies on the international financial market.
The report said it was concerned by the increasing exposure of Hong Kong's banking system to the mainland in the second half of last year.
Total mainland-related lending in the city rose to HK$3.6 trillion at the end of last year, up 3.5 per cent compared with June, while other non-bank exposures increased by 11.4 per cent to HK$1.2 trillion.
Moody's said the new financial market infrastructure between the two sides, such as existing stock connect and bond connect projects to be launched at the end of this year, had further deepened the city's financial links with the mainland.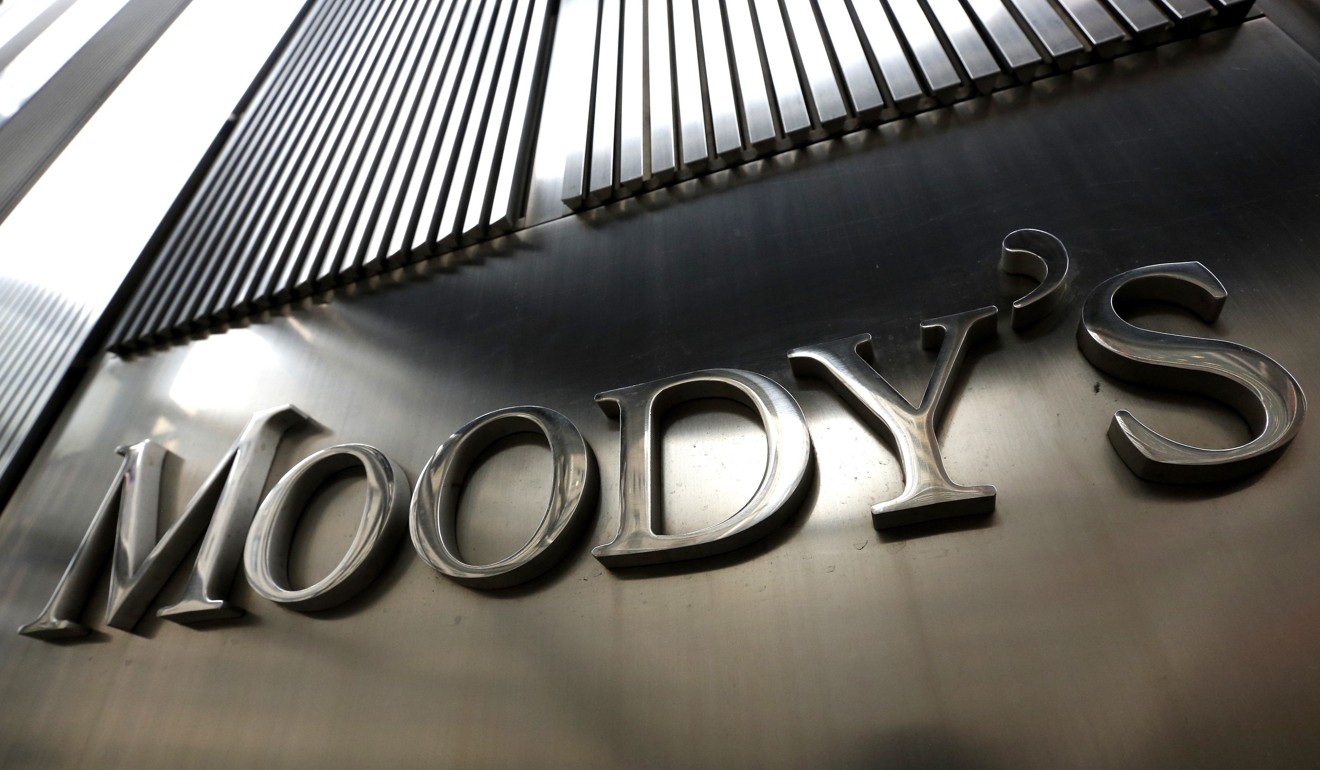 "While these connects bring benefits including, it is hoped, enhanced liquidity, they also risk introducing more direct contagion channels between China's and Hong Kong's financial markets," the report said.
"Through its involvement in various projects, including 'One Belt, One Road' investments, Hong Kong's economy and financial system will become increasingly closely related to China's," it added. "One Belt, One Road" was the original name for China's foreign trade initiative.
Hong Kong's finance minister said in a statement issued early on Thursday morning shortly after midnight that he did not agree with Moody's observation that the city's banking sector was facing increasing exposure to the mainland.
Chan said the majority of the loans concerned had been made to large state-owned enterprises and multinational companies, and the credit quality of these borrowers was high. The associated classified loan ratio had also decreased since last year.
"The objective of the 'Belt and Road Initiative' is not to attract investment into China but to promote international cooperation and achieve mutual benefit. Investment decisions made by Hong Kong businesses on belt and road-related projects are all based on commercial considerations," Chan said.
"Contrary to the observation by Moody's, Hong Kong's participation in the belt and road projects will help our businesses and professionals enter new markets along the twin corridors, thereby creating benefits for Hong Kong's economy."
Chan also slammed the agency for overlooking Hong Kong's sound economic fundamentals, robust financial regulatory regime, resilient banking sector and strong fiscal position.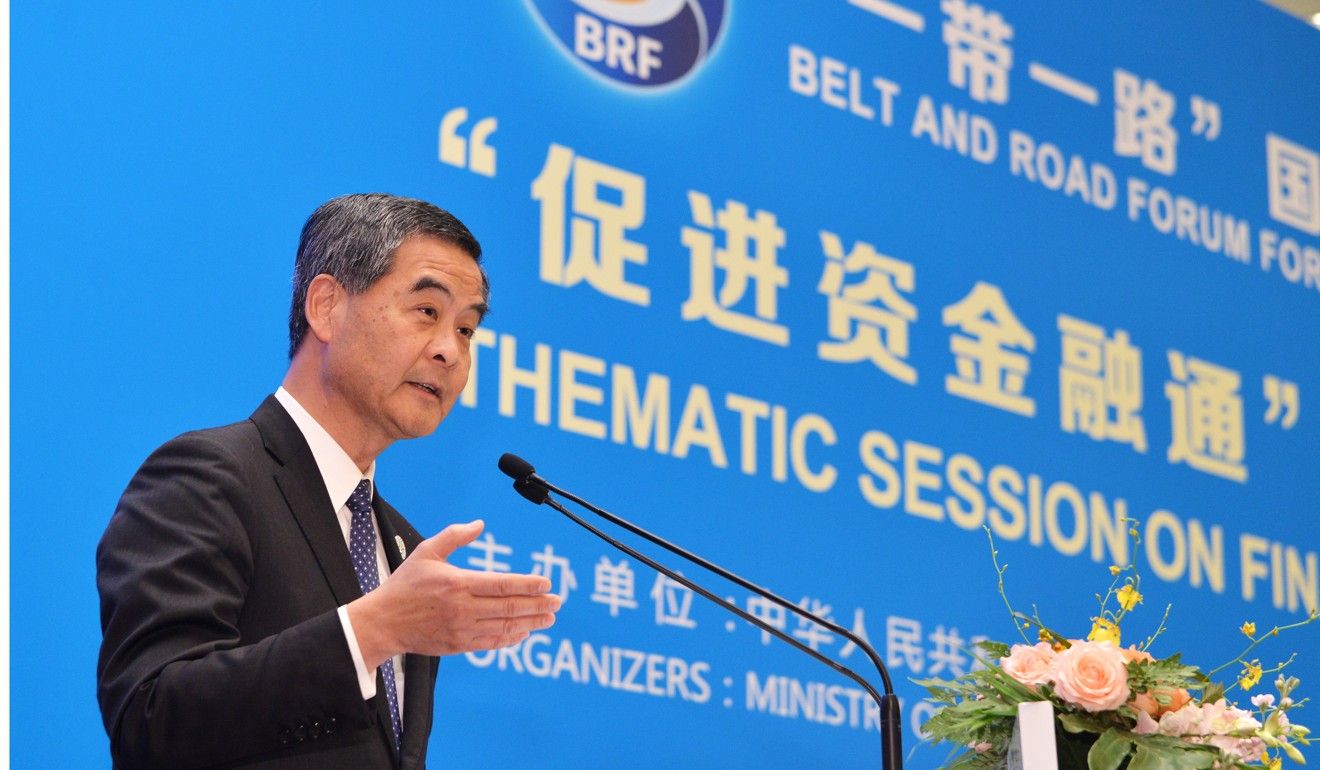 Chief Executive Leung Chun-ying has embraced China's go-global trade plan by positioning the city as a
"super connector"
linking the mainland to more than 60 countries under the scheme. The city has also been fighting hard to become the fundraising centre for projects planned under the initiative.
Nevertheless, "a degree of political and economic independence" enjoyed by Hong Kong at present has allowed the city's rating to exceed that of China's, Moody's said.
On Wednesday, Moody's downgraded China's rating from Aa3 to A1– two notches below Hong Kong's – saying its financial strength would decline as debt rose and economic growth slowed.
"Since it is the linkage to China that constrains the rating, an upgrade would only be likely were China's credit profile to improve," the report said.
But it warned there could be another downgrade of Hong Kong's rating if its linkages with China further increased and its independence further eroded, "with evidence of increased intrusion from the mainland in the city's political institutions and policy formulation process".
On Thursday, Moody's also downgraded MTR Corporation's rating by one notch to Aa2.