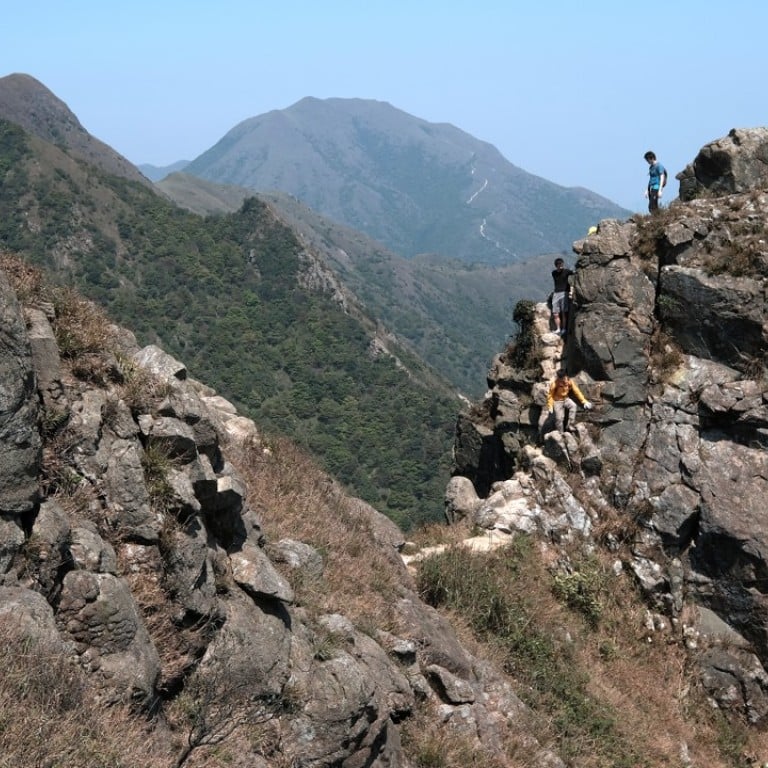 Hong Kong government scales back development plan for Lantau
Officials adopt eight initiatives including water sports centre, mountain bike training ground and adventure park, but spas, resorts and Tai O cable car are out
Authorities have scaled back expansion plans for recreational development on Hong Kong's largest outlying island after a number of leisure facilities were thought to be not feasible, according to a final blueprint unveiled on Saturday.
In the latest Sustainable Lantau Blueprint, plans to build spas and resorts on the southern shoreline of the island, a cable car extension to Tai O fishing village, an animal farm and stargazing facilities at Sunset Peak were removed.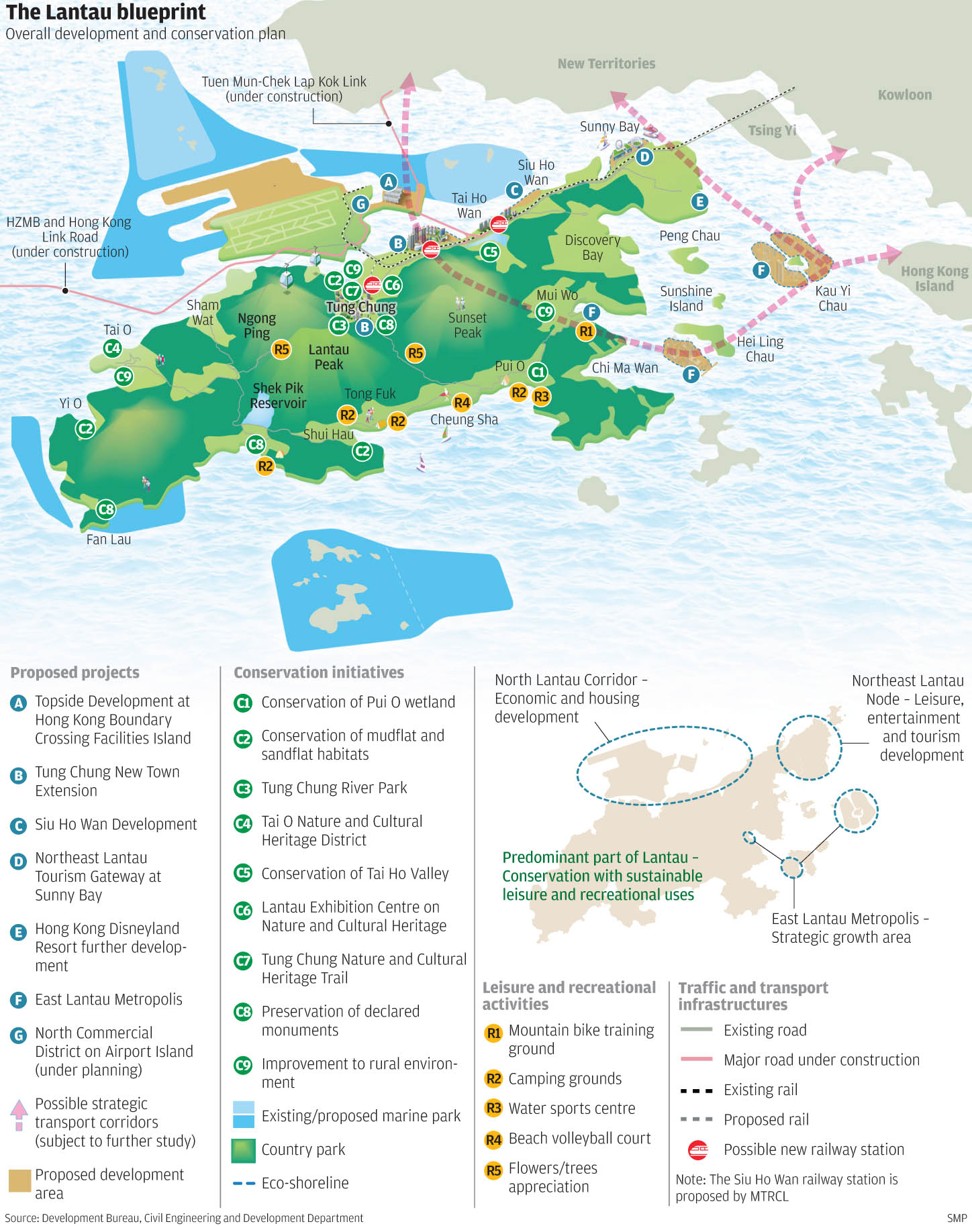 The original proposal of developing 14 recreation and tourism areas released for public consultation last year has been whittled down to eight initiatives.
They are a water sports centre, a mountain bike training ground, camping grounds, a beach volleyball court, flower and tree appreciation areas, two heritage and nature trails and an adventure park.
"We have heard a lot from the public and conducted our own internal studies. The feasibility of carrying out [some] projects was quite low, so we decided not to go forward with them," Director of Civil Engineering and Development Lam Sai-hung said.
Lam added he was confident that Hongkongers would be able to use the facilities by 2023 as certain projects were already underway. The mountain bike training ground would be ready as early as next year.
The final blueprint is part of plans to transform the 147 sq km island into a commercial and tourism hub with a number of major housing, economic and recreational developments under the principle of "balancing development and conservation".
According to the blueprint, 184,000 residents could move into Tung Chung and Siu Ho Wan by 2030 when both developments are expected to be completed. That's more than double the population of north Lantau last year, which stood at 84,000.
Ng Chun-wing of the Save Lantau Alliance cast doubt on whether future residents would be able to find jobs in the district.
"It's been 20 years since Tung Chung was developed, but the local employment rate remains low … The jobs created by the blueprint are mostly in the service industry and lack variety too," she said.
Lou Cheuk-wing, chairman of Tai O Rural Committee, welcomed the decision to shelve the cable car extension to the fishing village, but argued that a road had to be built from Tung Chung to Tai O to revive the remote village.
"The cable car is not a means of transport. Can residents commute on it every day? The rural landscape here should remain as it is. But the village is dying – people are moving out and no one is willing to come because a return journey to the city takes four hours," he said.
The government conceded that it may face a setback in seeking funding from the Legislative Council to establish a multi-disciplinary office to lead the project after a year's delay.
"Our major worry is whether we can establish the Sustainable Lantau Office as soon as possible. We have got the blueprint now, with a road map and timetable, but we need the resources in order to carry it through,"permanent secretary for development Hon Chi-keung said.
This article appeared in the South China Morning Post print edition as: Government scales back Lantau development plan Authorities scale back the planfor Lantau