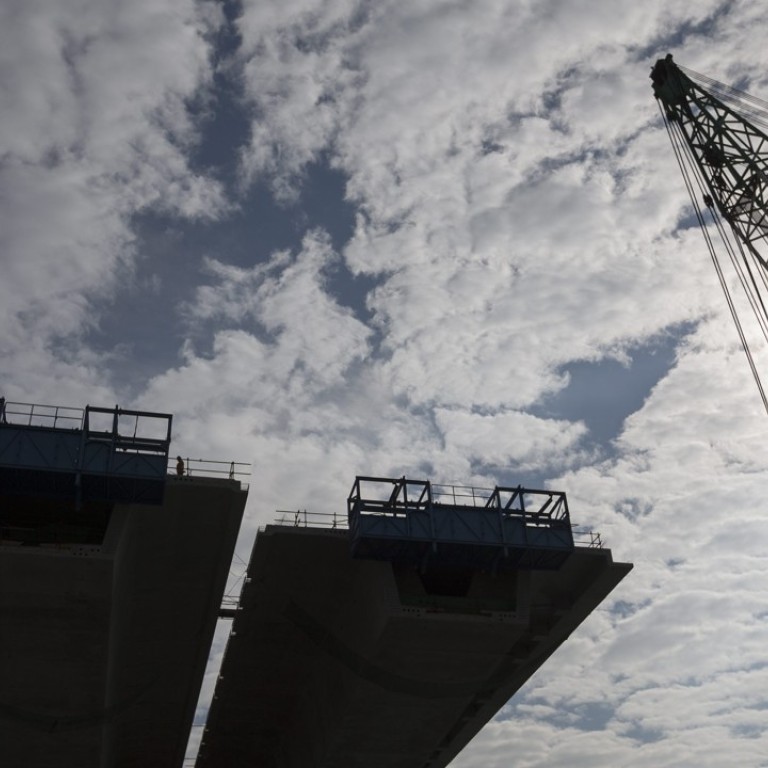 Twenty more 'abnormal' tests results from scandal-plagued mega bridge found
Latest discovery brings number of 'problematic' results from contractor Jacobs China to 346
Twenty more "abnormal" concrete cube test results from the
Hong Kong-Zhuhai-Macau bridge
were discovered on Wednesday as the government completed a review of last batch of reports produced by a troubled laboratory.
The scandal surrounding Jacobs China, a government-appointed contractor, came to light last month after the
Independent Commission Against Corruption
arrested 21 employees from the lab on suspicion that they had falsified test results.
The latest find has brought the number of "problematic" test results involving the firm to 346, or 0.11 per cent of the total figure for the projects in question.
The Civil Engineering and Development Department said it used the raw data from the tests to conduct its own analysis of all affected batches of concrete and found that the 346 problematic reports did not affect the final results. The strength of the concrete still complied with professional requirements, according to the department's analysis.
All 20 new tests results showing abnormalities were from bridge-related projects, such as the Hong Kong Boundary Crossing Facilities and the Tuen Mun-Chek Lap Kok Link connecting the northwest New Territories with the bridge and the airport, the department said in a statement.
It added that it had, through the Highways Department, passed the results to an unnamed "professional organisation" for immediate follow up. The organisation is identifying the structural locations corresponding to those test results and will conduct tests as soon as possible.
Earlier this month, it was revealed that Jacobs China had also faked dozens more test results for
another 55 public projects
. including a tunnel in Causeway Bay and a children's hospital.