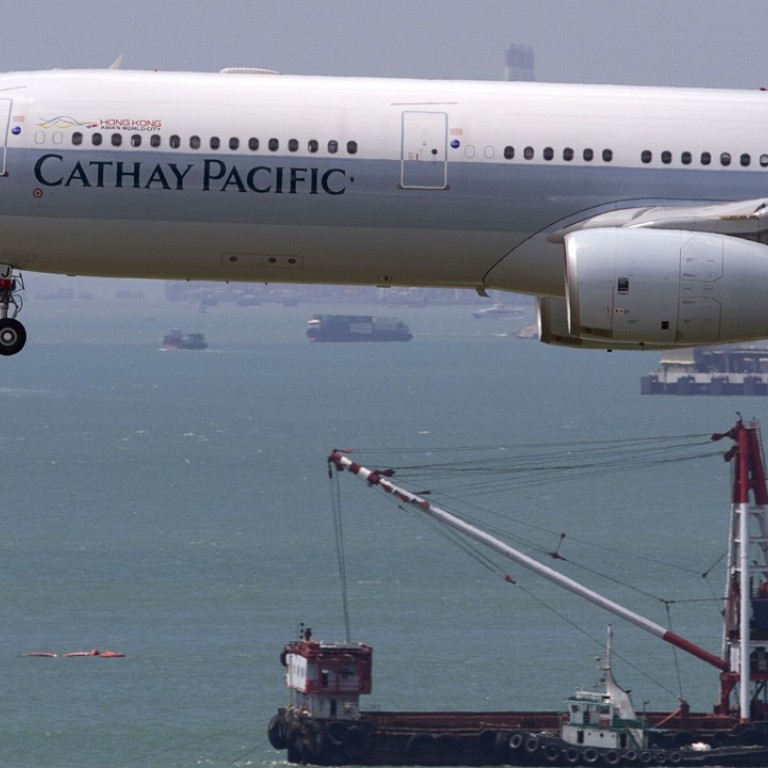 Hong Kong's Cathay Pacific could face more belt-tightening as HK$1.2 billion interim loss looms
Analysts say airline has to convince customers to pay more for quality, and deepen cooperation with shareholder Air China
Cathay Pacific Airways could face further pressure for another round of cost cutting in the face of an estimated HK$1.2 billion in losses for the first six months of this year – one of the "worst results in its operating history", according to analysts.
The latest financial results for Hong Kong's flagship carrier are due to be released on Wednesday. The expected loss contrasts sharply with the HK$353 million profit made in the same six months last year, and also comes on the back of a HK$575 million full-year loss for 2016.
The company earlier
trimmed 600 jobs
as part of a three-year business restructuring plan aimed at saving HK$4 billion over the period.
High on CEO Rupert Hogg's turnaround agenda is convincing passengers to pay more for air tickets and fending off competition from budget, mainland and Middle Eastern airlines wooing customers with cheap deals.
"I think they will be reviewing everything they can," said Andrew Lee, transportation and industrial analyst at consultancy Jefferies.
Lee expected the airline to announce more cost-saving measures. "Remember that it is easier to cut costs in the first year, and it gets more difficult in the fourth year," he said.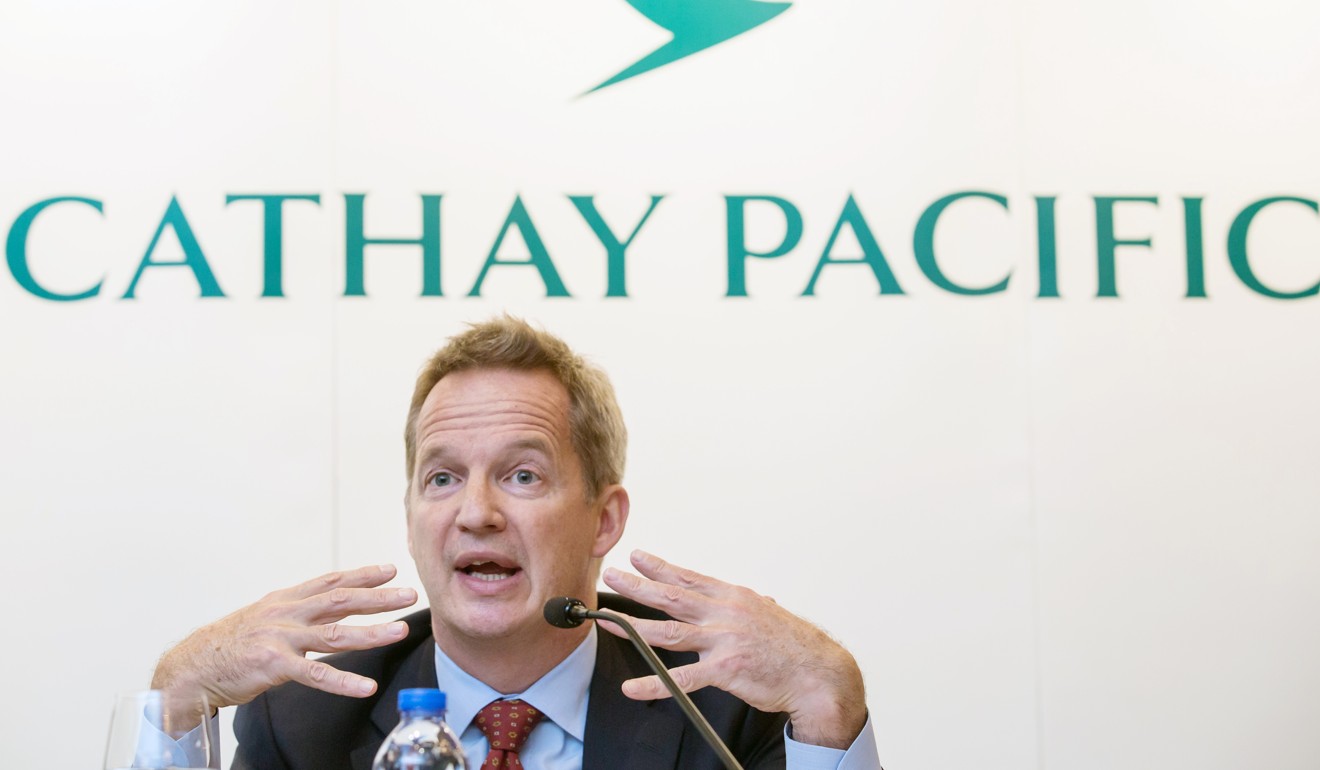 Last month, Hogg said the first six months of this year had been "disappointing" for the company and that the rest of 2017 would "remain challenging".
Despite Hogg's hope of selling dearer tickets, if Cathay were to market cheaper fares to keep up with the competition, the losses could be offset by a strong performance in its cargo business after carrying more lucrative freight this year, as well as by a smaller loss on fuel hedges, according to company reports.
But Corrine Png, CEO of independent transport research firm Crucial Perspective, said the airline was on track to report a performance that would be the "worst in its operating history", with HK$1.2 billion in interim losses.
Png said the airline could mitigate overall losses by convincing passengers they should pay more for quality.
The pressure Cathay is facing also necessitated its move to add an extra row of seats in economy class, analysts said.
"For some passengers, it's a bit of a discomfort, but for a company in competition with low-cost carriers, that is the only way to go," said Geoffrey Cheng, head of transportation and industrial research at BOCOM International Holdings.
Cheng also said the cargo and fuel hedging effects would help Cathay limit its half-year loss to HK$472 million.
"Management has to address the passenger yield and overall revenue," he added.
Contributing to the airline's struggles are a
HK$300 million bill
from its redundancy payouts, and a
fine of HK$476 million
by the European Commission that is Cathay's share of a wider penalty slapped on major airlines found guilty of engaging in illegal cartel behaviour on air freight.
More details are also expected to emerge on how the company will handle a
"comprehensive review"
of 7,600 overseas staff.
The poor financial result will put Cathay's cost-saving strategy into sharper focus – especially regarding how it will prevent more losses and whether it needs to shed more jobs to tackle competition.
Since Hogg took over the airline's top post, its share price has rebounded thanks to the cuts. But renewed warnings about competitive pressure saw the share price dip ahead of Wednesday's report on interim earnings.
Meanwhile, shareholder Air China's 30 per cent stake in Cathay is set to be reviewed to explore ways for the business to turn itself around.
"Cathay should indeed look to deepen its cooperation with Air China," Png said.