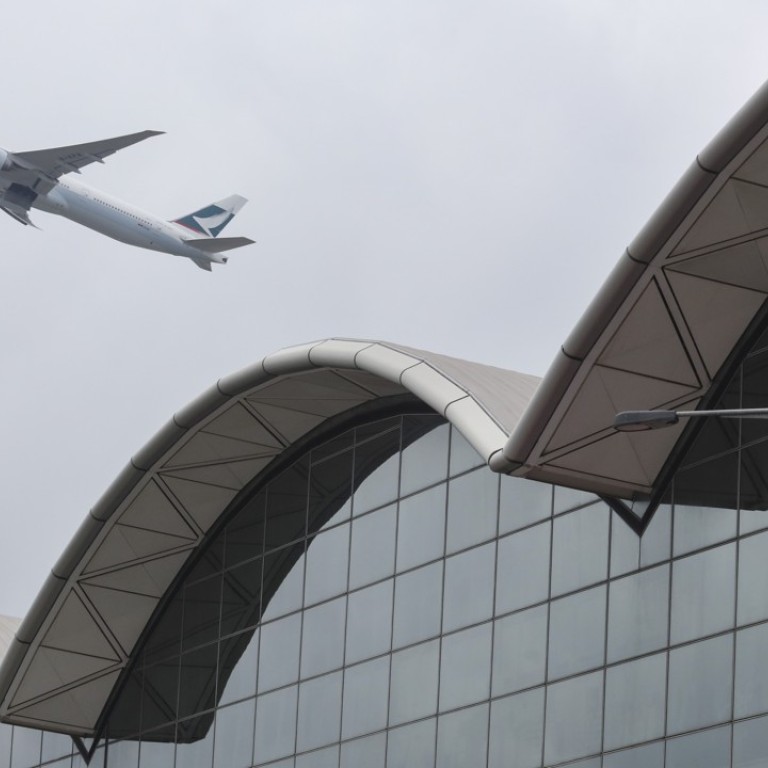 Hong Kong transport chief confident in Airport Authority plan to raise HK$69 billion in loans for third runway
He also dismisses need for government to act as guarantor amid doubts about operator's ability to repay debt
Hong Kong's transport minister has expressed confidence in the Airport Authority's plan to raise HK$69 billion in loans by itself for the construction of a controversial third runway.
Frank Chan Fan also dismissed the need for the government to act as a guarantor, as he addressed concerns over the ability of the
Hong Kong International Airport
operator to repay the debt.
Three days after the Airport Authority
released details
of the different ways it planned to fund the HK$141.5 billion project – including issuing HK$5 billion of retail bonds – its managers appeared at the
Legislative Council
to respond to lawmakers' questions.
A number of democratic lawmakers feared the government would be forced to bail out the authority – a statutory body wholly owned by the administration – should it run into financial trouble.
Chan stressed in his opening remarks that officials had always kept an eye on the project's commercial arrangement and risk management.
"From our understanding, the Airport Authority would continuously assess the relevant risks and take relief measures when necessary," he said.
"Its financial consultant also reiterated there was no need for the government to provide financial support or guarantee of any kind in the funding proposal."
But Civic Party lawmaker Kwok Ka-ki was not convinced.
Citing the HK$17 billion interest on the loan – based on a five per cent flat rate over eight years – Kwok feared the public might have to foot a part of the bill in the future.
"The cost estimate is based on the project being completed without a budget overrun ... [but] we know cost overruns are very common nowadays," he added.
Airport Authority CEO Fred Lam Tin-fuk said he remained fully confident at this stage that the budget would cover all costs.
"The consultant confirmed that even under extreme circumstances the Airport Authority was still capable of handling [the situation]," Lam said.
At least three lawmakers also called on the authority to compensate airlines and travel agencies that have been collecting a levy on its behalf.
Called the airport construction fee, the surcharge was
automatically added to tickets
for outbound or transit flights from August last year. It is intended to cover HK$26 billion of the project's cost.
But travel agents have complained of the extra financial burden and workload in administering the levy.
Lam said he could not disclose details of business agreements with airlines, adding it was not appropriate for the authority to intervene in dealings between the agents and carriers.