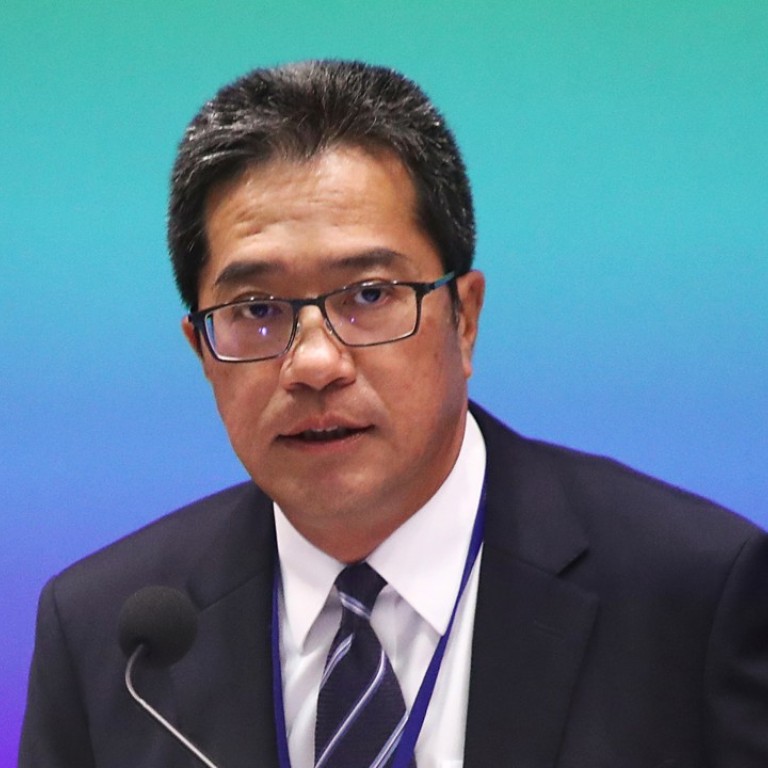 Task force to consider 'never-before-discussed' options to boost housing supply, Hong Kong development minister says
Examples cited by Secretary for Development Michael Wong include reclaiming land from Plover Cove Reservoir and building platform on top of Kwai Tsing Container Terminals
A basket of new options to build up Hong Kong's land bank, including constructing homes on top of a container terminal, are being considered by the land supply task force, the city's development minister said.
"[The task force] will consider different options, some of which really have not been discussed before. The government will consider the options proposed to us," Secretary for Development Michael Wong Wai-lun said during a RTHK programme on Friday morning.
Examples he cited included reclaiming land from Plover Cove Reservoir, building a platform for housing atop the Kwai Tsing Container Terminals and providing infrastructure so that private developers would develop their farmland reserves in the New Territories.
Wong's remarks came as critics called on the government to look for more alternatives to boost land supply instead of narrowing down the options, after Chief Executive Carrie Lam said on Monday that
she might leave country parks alone
if the public could agree on reclaiming land outside Victoria Harbour for housing.
Lam said it was all a matter of trade-offs.
"If you allow the government to do more reclamation outside Victoria Harbour, maybe we need not touch the country parks at all," she said on a television programme on Monday.
But Wong said the government had so far slated only two sites at the periphery of Tai Lam country park and Ma On Shan country park for public housing and homes for the elderly, accounting for less than one-thousandth of the total area of country parks in Hong Kong.
Feasibility studies commissioned by the Housing Society would look into the ecological impact of the development and are expected to take at least a year, he added.
Wong said the government had already identified 210 plots of land that could be rezoned for housing, providing a total of 310,000 flats. The ratio between public and private housing for these sites will be 70 to 30.
But he warned that public opposition to the rezoning would affect expansion of housing supply. "Normally, rezoning of land [for housing] can be achieved in 11 months … If you delay today, you're affecting the supply five to six years from now," Wong said.
He said new town developments, covering Fanling North, Kwu Tung North and New Territories North, would require rezoning over 500 hectares of brownfield sites, or almost 40 per cent of the total of 1,300 hectares in Hong Kong.
"Some of the brownfield sites are very scattered, and planning low-density development there, we believe, would not have much value," Wong said.