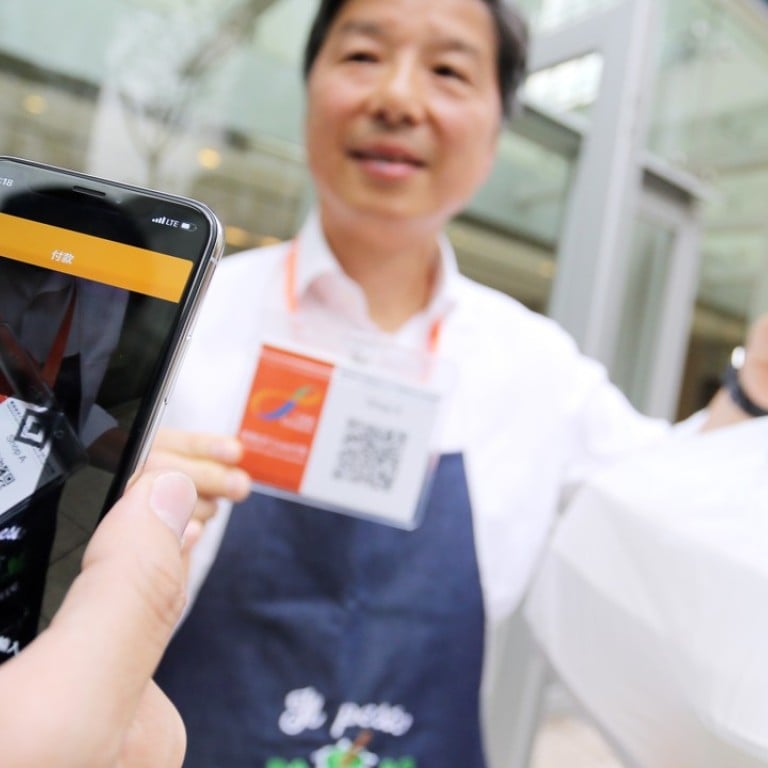 Hong Kong e-payment operator Octopus launches QR code service, aiming to get city's 40,000 taxi drivers off cash
But new method receives lukewarm response from taxi industry insiders, who say more incentives and data protection needed to get drivers on board
Hong Kong cashless payment operator Octopus has launched a QR code service aimed at small merchants and the city's 40,000 taxi drivers, who have long been reluctant to accept anything but cash.
The new payment method, which only requires a smartphone on each side of the transaction, eliminates the need for merchants to install Octopus card readers, which at certain locations are bound by technical limitations.
But the new service has received a lukewarm response from taxi industry insiders, who said more incentives and data protection would be needed to get drivers on board.
The city's mobile payment market was opened up last year when the Hong Kong Monetary Authority began issuing licences to operate such services, with big players across the border in mainland China, including WeChat Pay and Alipay, keen to get a slice of the pie.
Alipay is a unit of Ant Financial Services Group, an affiliate of Alibaba Group, which owns the South China Morning Post.
Octopus, which has dominated Hong Kong's cashless payment market since its launch two decades ago, is now adopting what it calls a "hybrid strategy" to offer two payment modes: its traditional "swipe-and-go" cards, and one using QR codes.
Adrian Tam, the firm's sales and marketing general manager, pointed out that traditional Octopus cards, which utilise near-field communication, were fast, with transactions completed within 0.3 seconds, and also reliable as they did not require an internet connection.
The biggest draw of the QR code, however, was the simple set-up procedures, according to Octopus CEO Sunny Cheung Yiu-tong.
"Merchants can sign up at virtually no cost – all they need is their mobile phone," he said. By comparison, installing a card reader would costs "thousands of dollars".
To sign up as a merchant, one must have a valid business registration or be a taxi driver or a licensed hawker.
Vetting takes up to three days. Once approved users can start receiving money from the more than one million individual users of the Octopus app.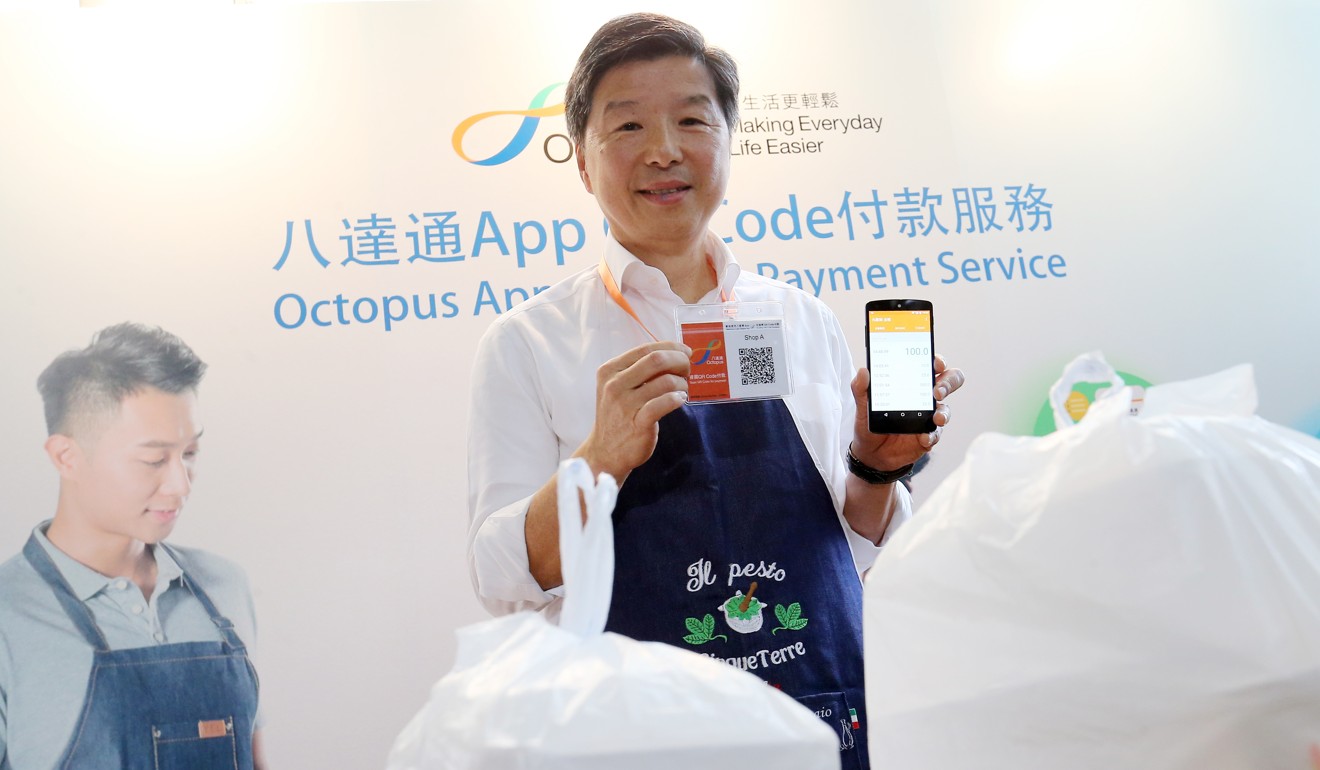 Those who sign up before March 31 will have their first year's service fee waived, after which a 1.5 per cent levy will apply to all transactions.
Cheung said it was hard to predict how many would join the service, but stressed the company was providing another choice for Hongkongers.
One of their target client groups will be the city's 40,000 taxi drivers, who for decades have traded solely in cash.
But Ng Kwan-sing, vice-chairman of trade body the Hong Kong Taxi Council, said the extra time needed for drivers to retrieve the money through Octopus accounts ­– currently two days – would put off many.
"If they are paid in cash, the notes will go straight into their pockets … Using QR codes would be a hassle so there must be incentives such as rebates and promotions," Ng said.
Another industry body, the Association of Taxi Industry Development, said 200 drivers had recently signed up with WeChat Pay, which offers a cash prize of up to HK$400.
Nevertheless, its vice-chairman Ng Kam-wah welcomed partnership opportunities with Octopus.
"The industry has to keep up with the times," he said. "If we offer more choices it will help draw in customers too, including mainland tourists."
This article appeared in the South China Morning Post print edition as: Octopus hopes to wean taxi drivers off cash