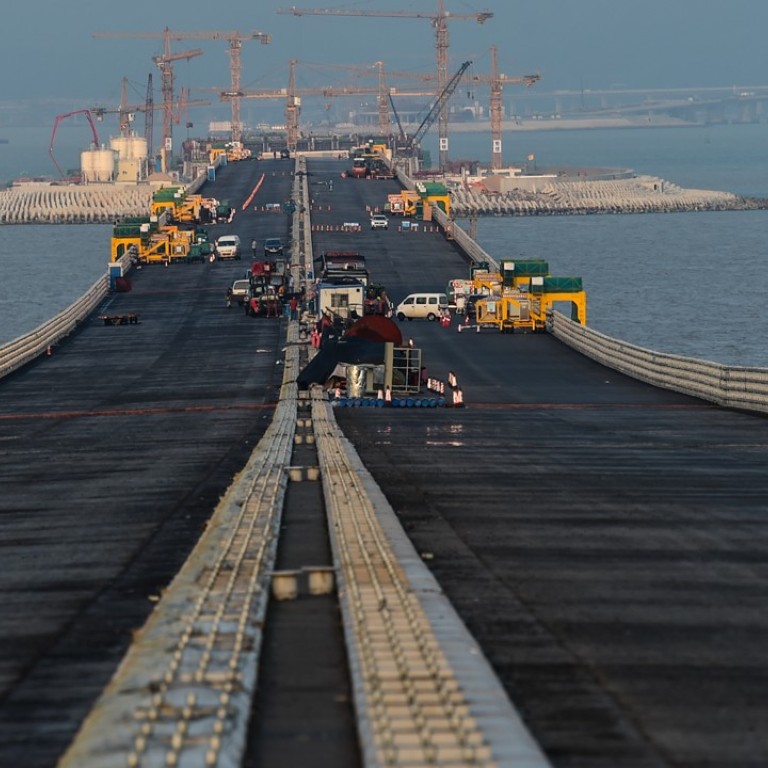 Hong Kong to pay HK$2.36 billion share of mega bridge project's HK$11.7 billion cost overrun
Remainder to come from Zhuhai, Macau and borrowing by mainland bridge authority
Hongkongers will need to pay HK$2.36 billion to cover the city's share of the cost overrun in the construction of the Hong Kong-Zhuhai-Macau mega bridge, the government said on Wednesday.
The figure had been awaited by the community and the legislature since the Hong Kong-Zhuhai-Macau Bridge Authority – the mainland body overseeing the project –
reported a 10 billion yuan (HK$11.8 billion) budget overrun
for the main bridge to the Hong Kong government last month. This was about one-third over the original budget.
Hong Kong's Transport and Housing Bureau said on Wednesday that the latest project estimate for the main bridge approved by the Ministry of Transport was 48.068 billion yuan, meaning the cost overrun was about 9.95 billion yuan (HK$11.7 billion).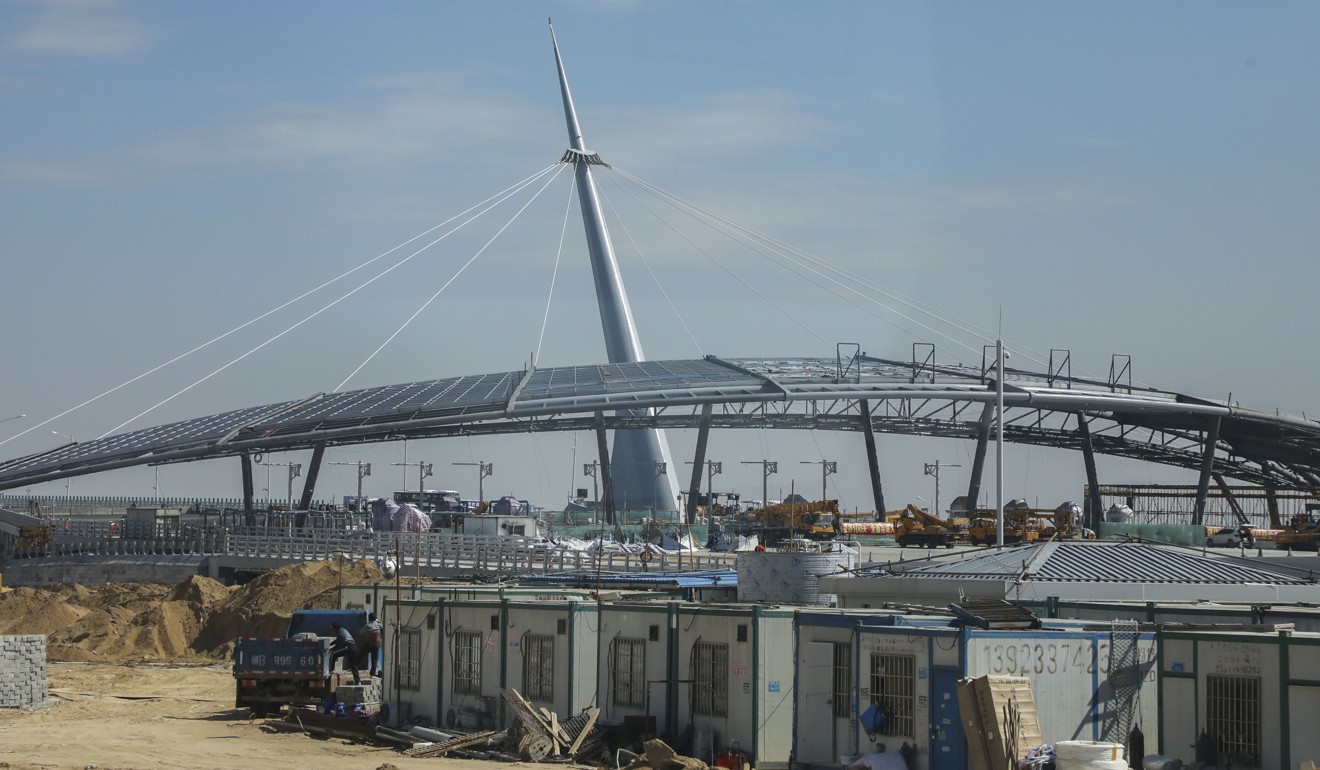 In accordance with the new estimate, the bureau said, the three sides would have to contribute to a capital cost of about 4.6 billion yuan, with Hong Kong putting in two billion yuan (HK$2.36 billion).
The contribution will be reported to the Legislative Council when the final amount and the relevant arrangement are confirmed. The council's approval will be sought for the funding.
The bureau said last month after the report on the overrun that Hong Kong would have to pay its share because "the three sides agreed that the construction cost would be financed by the three sides". The overrun will be partly covered by these contributions while the remaining amount will be financed through borrowing from banks by the bridge authority.
Legco transport panel chairman Michael Tien Puk-sun said on Wednesday that he would challenge the validity of the formula for determining the proportion of the costs borne by each side. The formula is based on the monetary value of the travelling time saved by Hong Kong passengers when using the bridge in the future.
Tien said that using the outdated value calculated eight years ago, when the bridge project kicked off, would be a problem. He said he would also request an explanation for the overrun.
The bridge, which connects Lantau Island, Zhuhai and Macau, is expected to be ready for service by the end of the year. Some facilities on the Hong Kong section, including tunnels and connecting routes, might need another one to three years to be completed, according to the Highways Department.