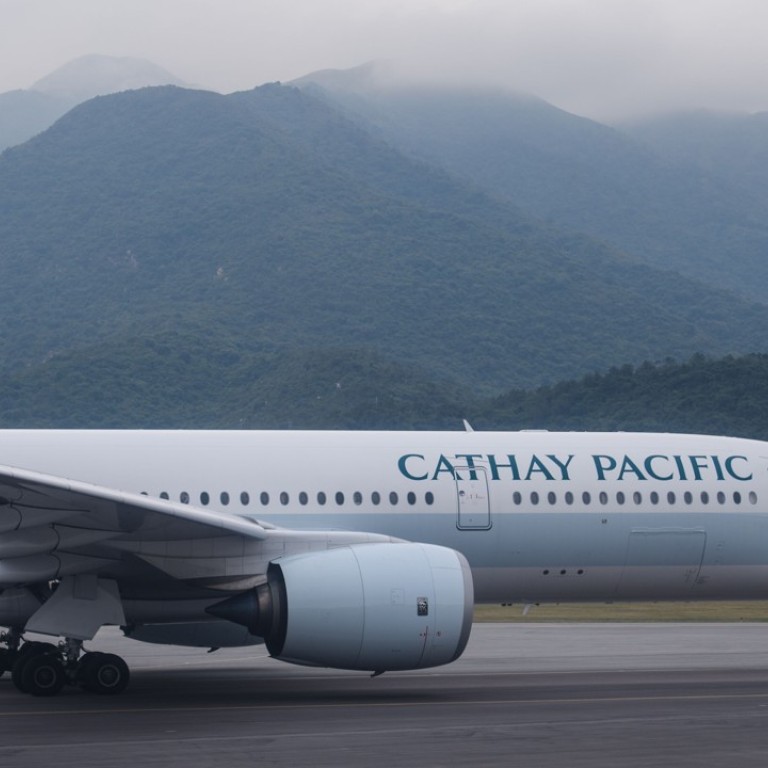 Cathay Pacific Airways lags behind peers in fuel efficiency while Qantas is worst polluter, study finds
Report based on 20 major carriers in region suggests very large aircraft are not good for airlines and the environment
Cathay Pacific Airways lagged behind peers in fuel efficiency on average while Australia's Qantas Airways, using older B747s and the A380s, was ranked the most polluting, a study by an American environmental think tank has concluded.
The report analysing the environmental friendliness of Asia's airlines also found that private mainland carrier Hainan Airlines and Japan's All Nippon Airways were tied for the greenest flights. A total of 20 major airlines in Asia and Oceania flying to and from the US were reviewed.
Other major findings in the study stated the four-engine
Airbus
A380 was not fuel-efficient over long distances, while low oil prices had a detrimental impact on airlines investing in new planes, as well as on manufacturers producing a new generation of aircraft.
Airlines flying the double-decker "superjumbo" that is seen as a good replacement for the Boeing 747 – which are being phased out – were found to be just as inefficient, compared with those flying twin-engined planes.
"There's a large gap in fuel efficiency on transpacific flights, leading to excess carbon emissions," study co-author Brandon Graver said.
Graver is from the International Council on Clean Transportation, the same group that exposed the emissions cheating scandal involving
Volkswagen
diesel cars.
"A lot of people tend to think that airlines do everything they can to reduce fuel usage because it's good for the bottom line. It turns out that's not the case, especially [now] when fuel is cheap," Graver said.
"It's clear from this study that very large aircraft are bad for airlines and the environment. You tend to think that the larger the plane, the more fuel-efficient it is per passenger, but conventional wisdom turns out to be wrong here.
"For years Airbus tried to market the A380 as the green giant. This study shows that's just not the case," he said.
How much cargo, and how well airlines fill planes up to their maximum payload, typically with freight, had the greatest impact on fuel efficiency, Graver added. He said it was not about the number of passengers carried or the number of seats squeezed into planes.
Hainan soared to the top of the study's rankings, thanks to its largely new twin-engined planes on routes between China and the
US
.
ANA, despite its planes flying fewer passengers on average, carried significantly more freight, therefore resulting in strong fuel efficiency. Qantas was found to be 64 per cent less efficient than the top airlines surveyed.
Cathay Pacific
aircraft were found to be one fifth less fuel-efficient compared with those from Hainan and ANA. Since 2016, Hong Kong's flagship carrier has replaced the fuel-hungry B747s with 22 modern Airbus A350 planes.
Those planes are being flown to San Francisco and Newark, and soon Washington, but the report said if all US routes were flown with the A350, Cathay Pacific would surpass Hainan and ANA in environmental friendliness.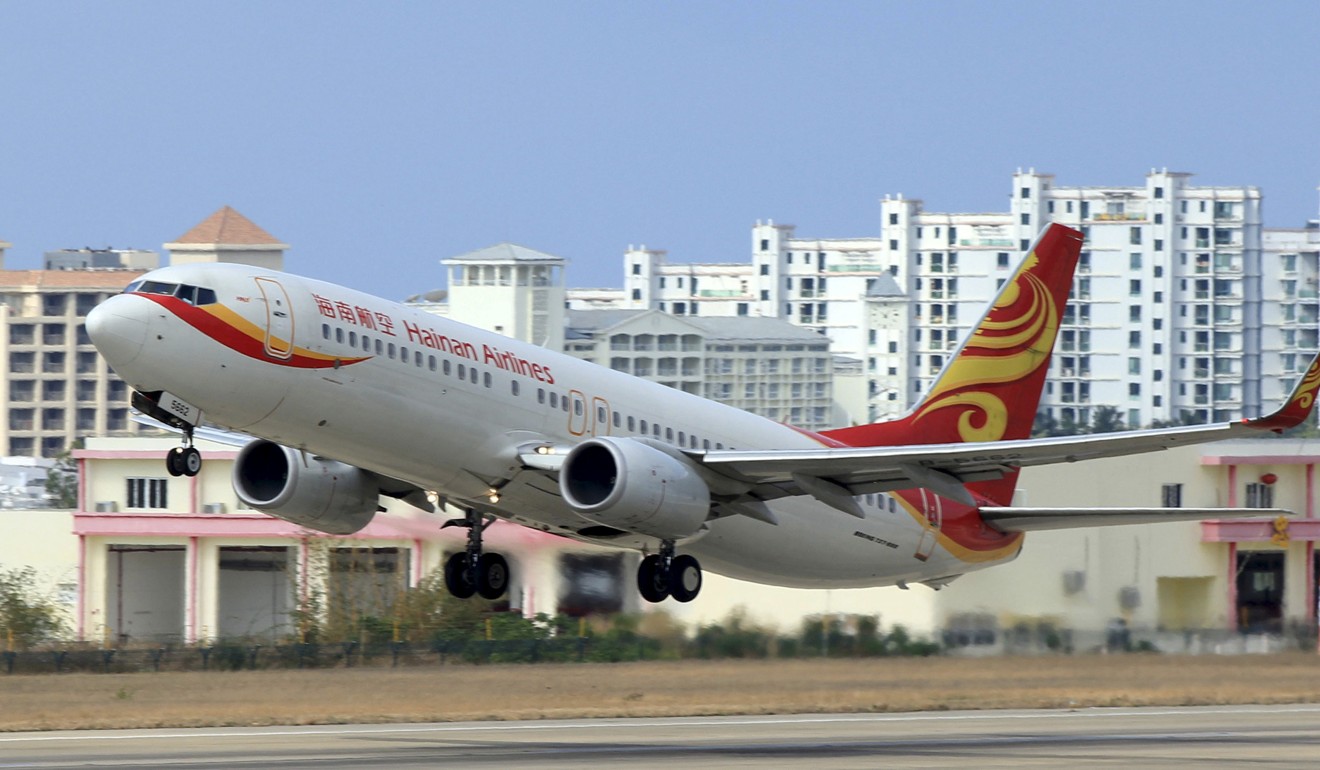 Cathay's Boeing 777s, flown on US routes, would soon be filled with extra economy-class seats, boosting its green performance.
Cathay Pacific and Qantas issued similar statements reaffirming their commitment to fuel efficiency. Qantas said it rejected the findings of the report, saying it did not accurately represent their performance. The airline recently took a delivery of the first of several fuel-efficient, twin-engined Boeing 787s to replace its B747s on long-haul routes.
Cathay Pacific also said it needed more time to study the report's methodology.
Fellow co-author Daniel Rutherford noted how Hainan and ANA took different approaches to fuel efficiency. He said airlines could "do a lot of things to be more efficient" without solely buying newer aircraft.
The data from the study was compiled from flights in 2016, the most recent period with a full year of data to compare and analyse. Since then, all airlines have taken deliveries of newer generations of green planes and more are flying transpacific routes.
Meanwhile, Airbus warned on Monday the production of A380s could be closed down if it did not attract more buyers.
The A380 can carry 853 passengers in an all-economy class set-up although airlines opt for a range of seating to fit on average 500 passengers and some cargo. Its lack of fuel performance coupled with the challenge of filling the plane could explain why the model has fallen out of favour with Asian airlines, which operate it but are not keen to place more orders.
This trend, amid rising demand for air travel, has contributed to more congested airports.