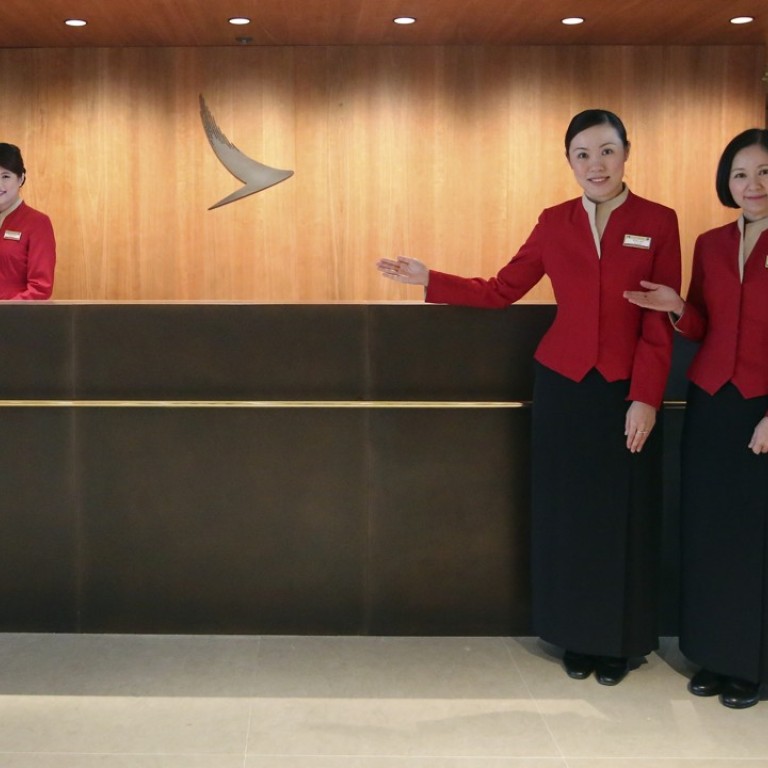 Lounge users in line for upgraded service at Hong Kong airport as Cathay Pacific changes manager
French hospitality company Sodexo to take over operations of six lounges at Hong Kong airport, replacing global operator Plaza Premium
Users of Cathay Pacific Airways' Hong Kong airport lounges could be in line for a service and experience upgrade with the current much-criticised operator to be replaced by a French company.  
Travel experts cautiously welcomed the move to replace Plaza Premium Group as manager of the lounges. 
Hundreds of lounge staff are expected to be briefed in the coming days with French hospitality company Sodexo – which runs Virgin Atlantic's acclaimed "Clubhouse" premium airport facilities – taking over from the Hong Kong-based global lounge operator.
The move comes with Plaza having faced complaints from premium travellers for a perceived downgrading in the quality of food served in Cathay's lounges.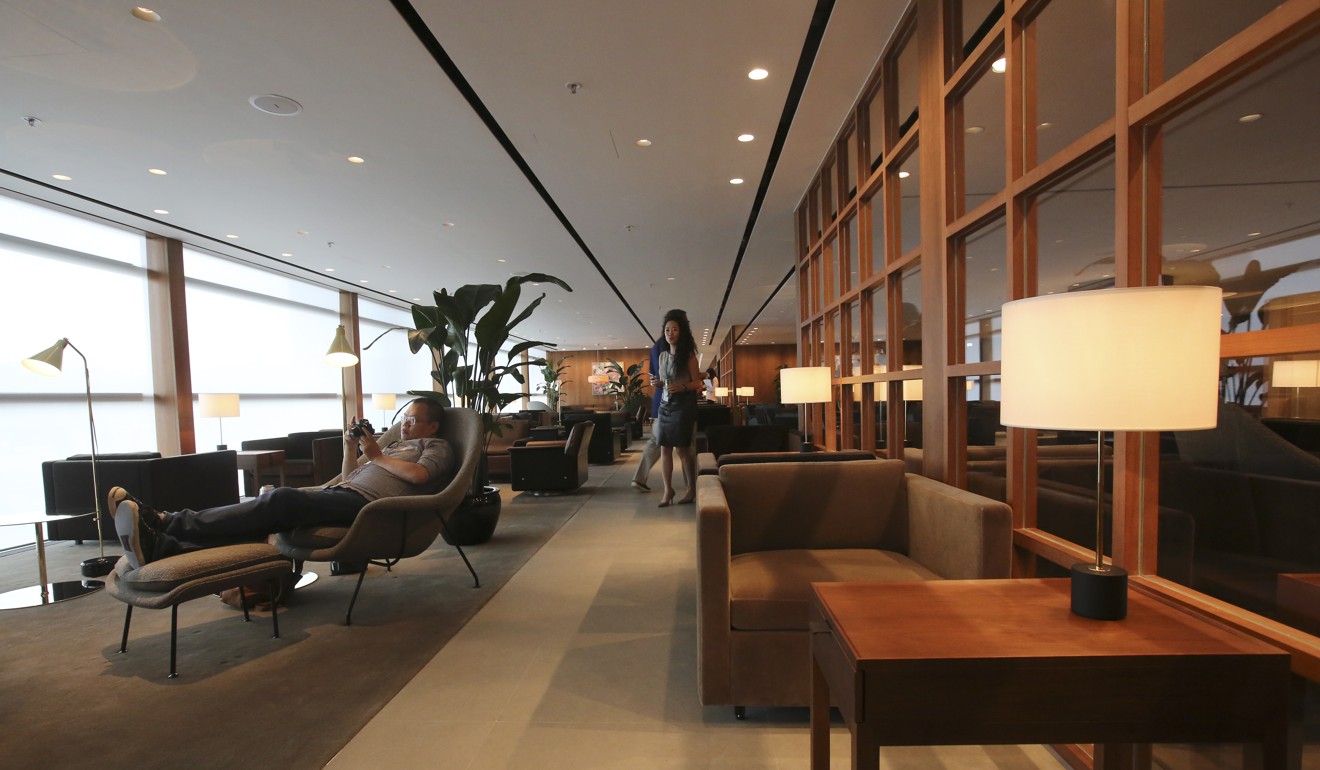 Plaza will hand over to Sodexo, whose lounge clients include Singapore Airlines, Air France, United and Emirates, in a planned "smooth transition" throughout 2018, the airline said. The takeover is likely to coincide with 
Cathay Pacific
's opening of a newly refurbished lounge in Hong Kong International Airport which is due in the first quarter this year.
A Plaza spokesman said: "While our quality products and hospitable service have consistently been rated highly by travellers worldwide, we respect this commercial decision of Cathay Pacific. The company wishes these Hong Kong departures lounges well."
The French food services giant, which generated worldwide revenues of 20 billion euros (HK$191 billion, US$24 billion) in 2017, will pick up a multimillion-dollar contract to run a total of six business and first-class lounges in Hong Kong.
Back in May 2016, Plaza replaced The Peninsula, famed for its luxury hotels, as the sole manager of Cathay's Hong Kong lounges. However, complaints quickly mounted over the quality of the food, portion sizes and service.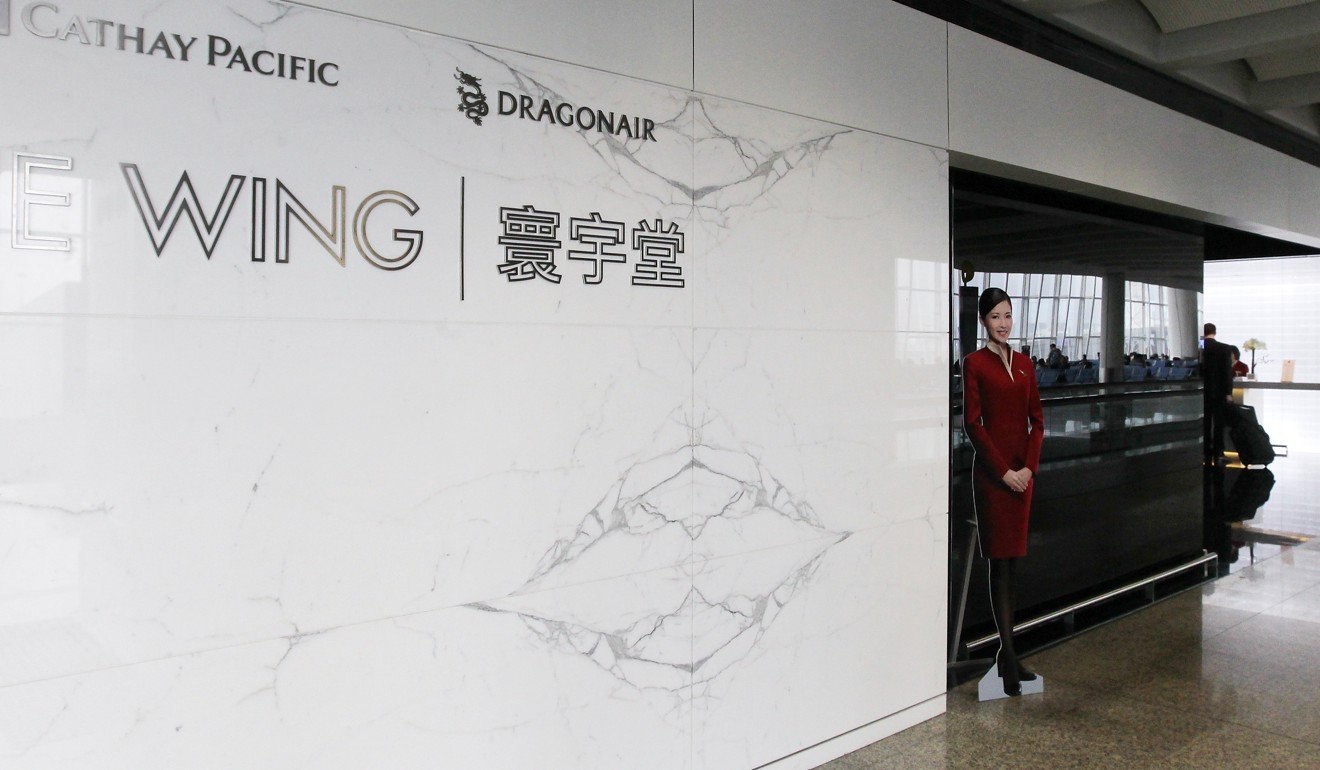 The changes were very noticeable at the time, and came only several months after The Peninsula-run flagship first-class lounge "The Pier" won a series of industry awards.
Cathay Pacific confirmed the changes and said it regularly reviewed its suppliers as part of its prudent business process. "We invited potential operators to a vigorous tender process last year and Sodexo has been appointed as the operator of our departure lounges at HKIA," an airline spokeswoman said.
Sodexo also confirmed the new contract in its publicly disclosed investors document.
In the past 12 months, Cathay has sought to raise its game as a premium airline with improvements to its business and first-class seats and upgrades to in-flight dining.
From the change in management to a tweak in the decor, the moves spoke a lot about an airline, said airport lounge expert Ben Schlappig, who runs the One Mile at a Time travel review website.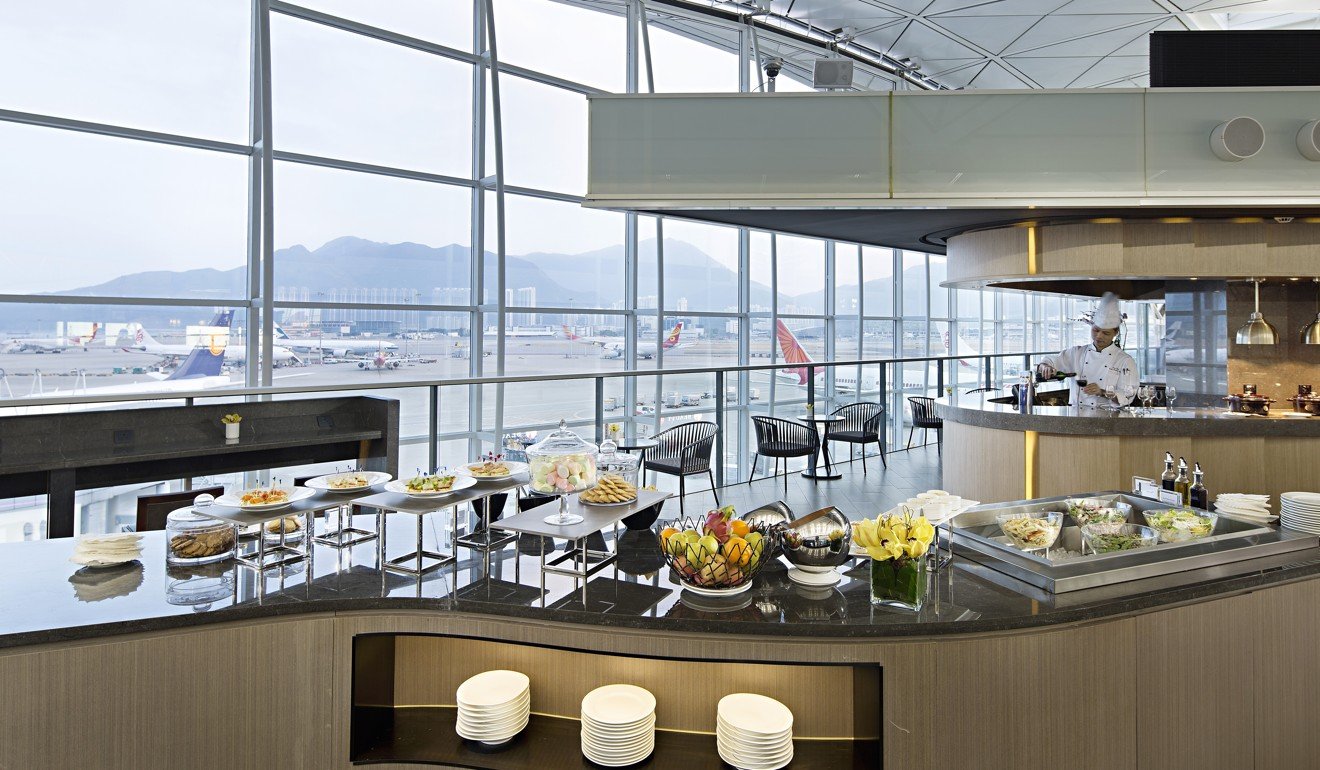 "I think the lounge experience is much more reflective of the culture of the airline and how much they're willing to spend per lounge guest, rather than being dictated by which company they use," Schlappig said.
David Flynn, editor of the Australian Business Traveller website, said: "Cathay's Hong Kong lounges – especially The Pier first class and business class – should offer a flagship experience, especially in dining, which is a key component of the preflight experience. 
"As a regular visitor to Cathay's Hong Kong lounges I definitely noticed a drop in the dining experience when the contract switched from The Peninsula to Plaza Premium. It wasn't just the food, it was also the service."
Schlappig also noticed a "mild reduction" in quality when Plaza took over but as time went on, saw improvements, which he put down to staff getting used to the correct service standards.
Flynn added: "Many airlines have turned to hospitality companies to run their lounges, the partnership between Qantas and Accor has been particularly successful. For the sake of Cathay Pacific as well as its frequent fliers, one hopes that Sodexo is a change for the better."
The jury was out on Sodexo, Schlappig added. He described its lounge management quality as "inconsistent".
He praised the Virgin Atlantic Clubhouses which "consistently feature phenomenal service" but for the company having worked with so many US airline lounges, the "service is less memorable".
Plaza runs hundreds of its own-branded airport lounges around the world. The company also manages Cathay's locations overseas like London and Vancouver which are set to continue.
This article appeared in the South China Morning Post print edition as: Cathay lounges in line for revamp with new operator