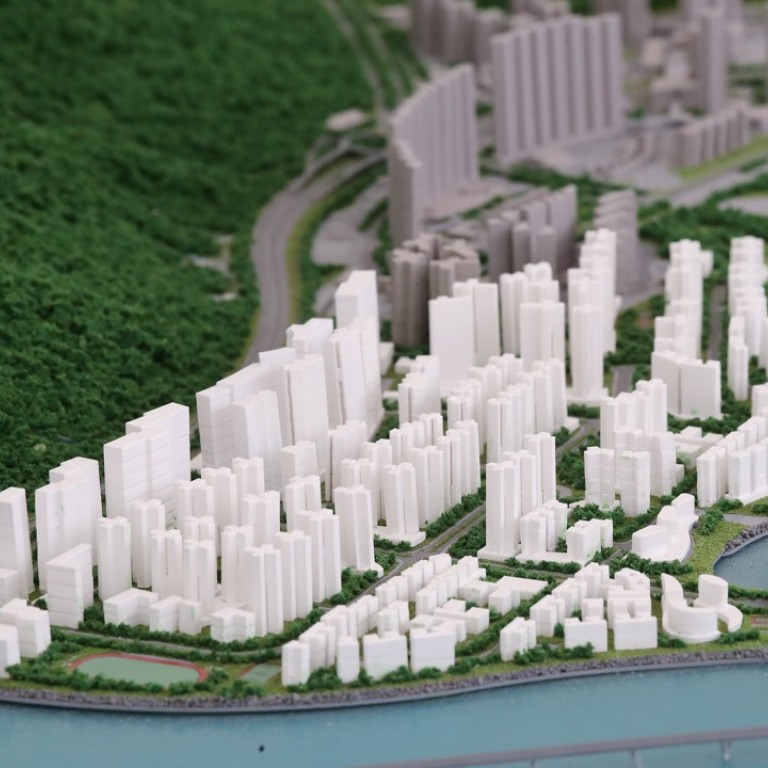 Extra land 'not enough' to solve Hong Kong's housing crisis without more subsidised homes
Major Lantau reclamation project kicks off to create space for almost 50,000 new flats, but experts say building more affordable housing is the key
Increasing land supply will not be enough to solve Hong Kong's housing crisis if more subsidised flats are not built, experts said on Monday as construction work began on a major reclamation project to create space for nearly 50,000 homes.
The call for more affordable housing came as the city's finance minister attended a ceremony to break ground on the HK$20.5 billion (US$2.62 billion) project to reclaim 130 hectares off the northern coast of Lantau Island. 
The first residents are scheduled to move in by 2023 or 2024.
The development is Hong Kong's first major reclamation project since 2003 and is part of a plan to extend Tung Chung new town to provide 49,000 flats for 144,000 people along with about 870,000 square metres of commercial floor space. Construction is expected to be completed by 2030.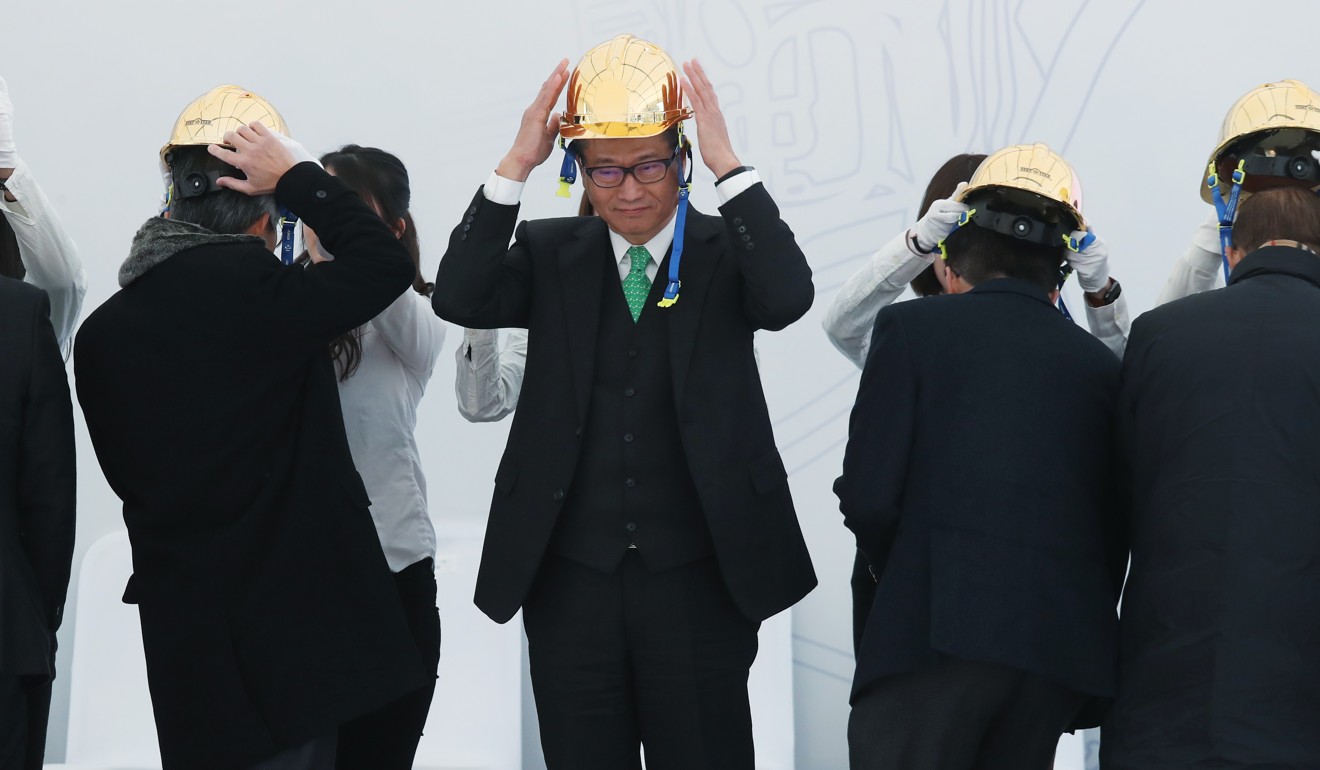 "It is one of the largest land development projects in recent years," Financial Secretary Paul Chan Mo-po said at the ceremony. "It will greatly help solve the current shortage of housing."
He said the project "symbolises the government's resolve to spare no effort to increase land supply." 
About 60 per cent of the flats will be public housing – both rental and homes for sale – and the remaining 40 per cent will be private.
Hong Kong is the world's most expensive city among 406 urban centres worldwide, according to the Demographia International Housing Affordability Survey. Since 2003, the city's private home prices have jumped by 445 per cent.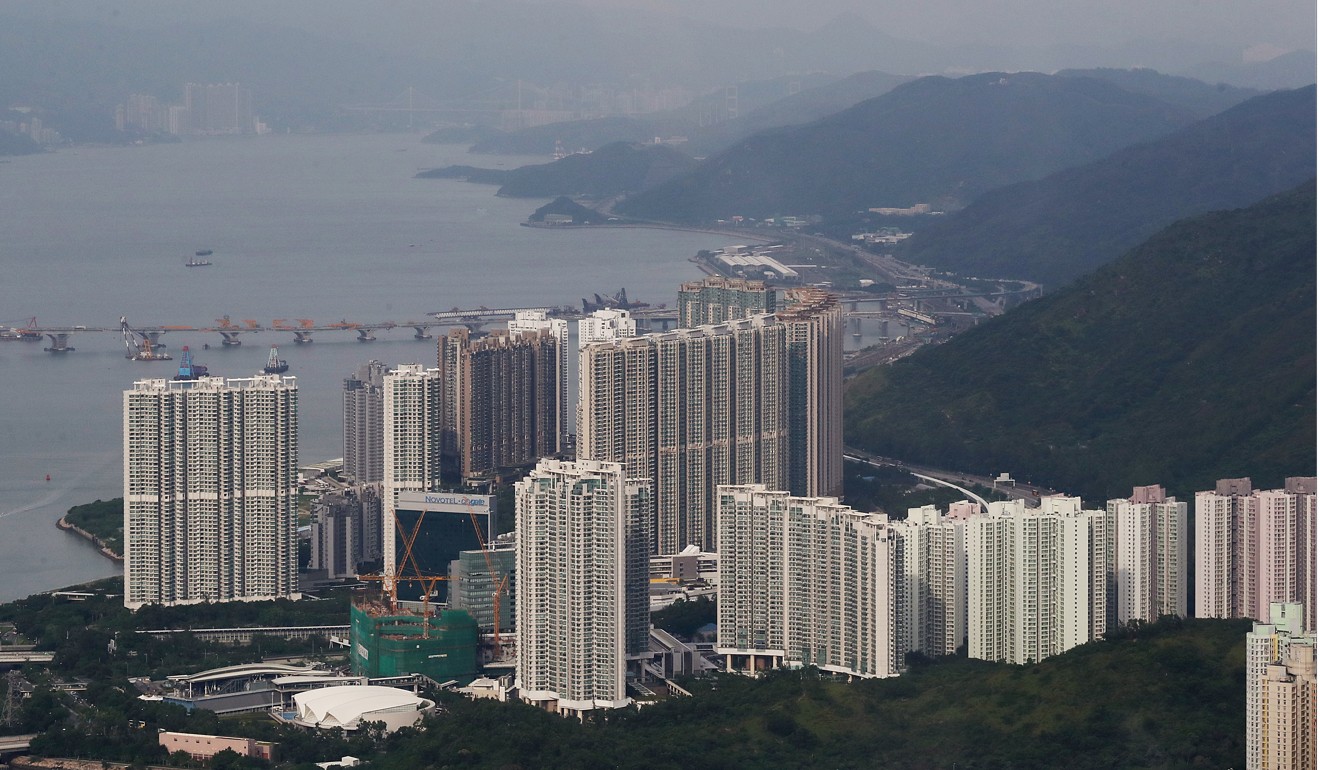 The government's long-term development blueprint says the city needs to source another 1,200 hectares of land – on top of currently planned projects – for its development beyond 2030.
But housing experts on Monday said the government should also build more public flats to be made available for sale, to effectively use the new spaces.
Lawrence Poon Wing-cheung, a member of the government's Town Planning Board and a scholar of housing policy at City University, said reclamation was an easy way to increase land supply in a short period because it did not involve reclassifying land or relocating and compensating families.
Poon said increasing land supply could prevent homes prices from further inflating. But he added that it might not make homes much more affordable because property prices were influenced by many external factors such as the global economy and overseas investment.
"The government cannot control the prices of private housing no matter how much land it provides," Poon said. "But if it provides more subsidised housing for sale, it can decide how much it wants to charge for such housing."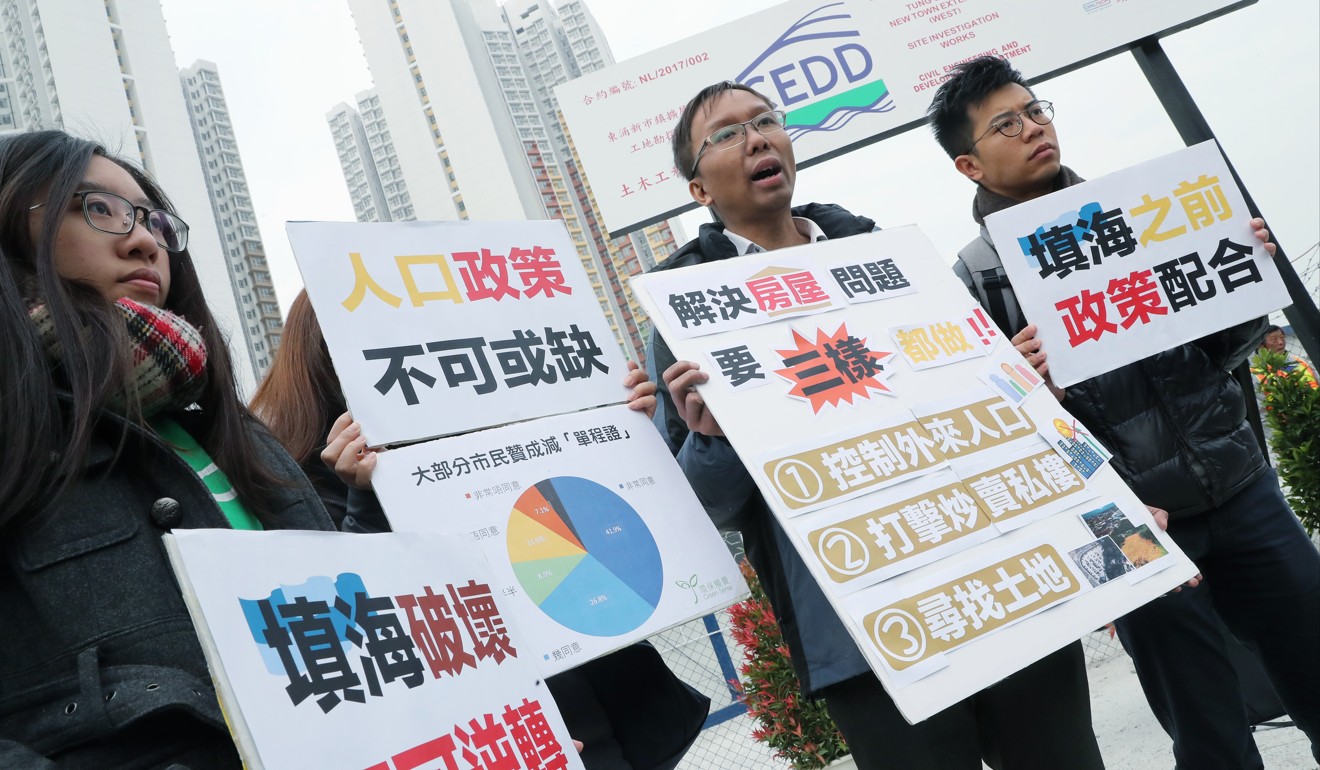 The government's 10-year housing strategy aims to provide land for 28,000 public flats a year – 20,000 for rent and 8,000 for sale – along with 18,000 private homes.
Poon said the targeted number for saleable public flats was so low that it had pushed many families into the private market, jacking up demand for private housing.
He suggested the government provide 18,000 subsidised flats for sale and 8,000 private flats instead.
Professor Rebecca Chiu Lai-har, who heads the department of urban planning and design at the University of Hong Kong, said the government should analyse international demand for Hong Kong housing to see if policies were needed to further curb investment from outside the city.
Activist Roy Tam Hoi-pong, of environmental group Green Sense, urged the government to raise further the 15 per cent stamp duty on overseas buyers, citing similar policies in countries such as Australia. He said Hong Kong's housing issue was a question of controls on the number of mainland migrants, who had caused population growth. 
The construction work launched Monday includes reclamation of the seabed at Tung Chung East with a non-dredging method, to form 130 hectares of land and construct sea walls.