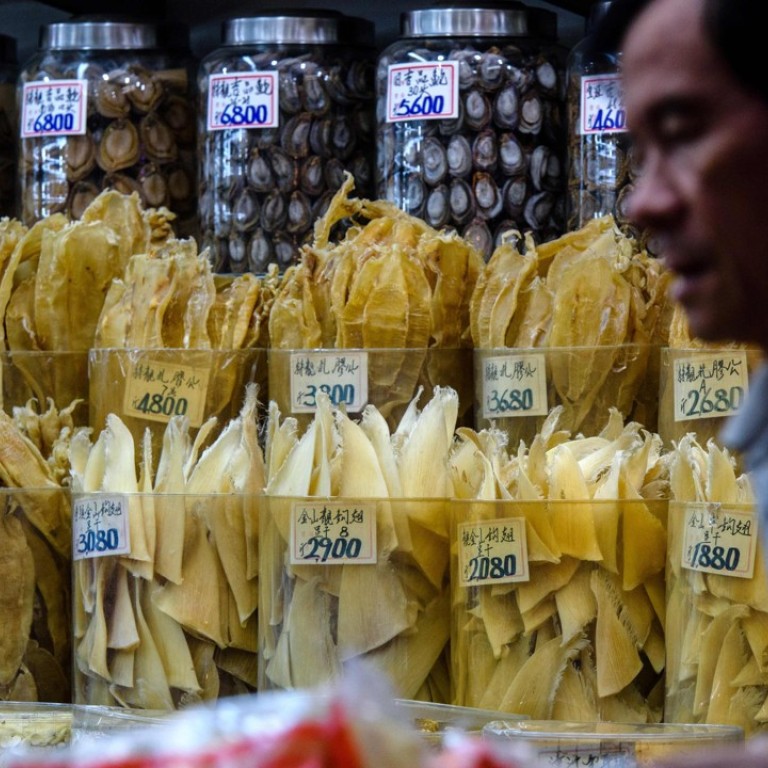 Shark fin still on most Hong Kong restaurant menus for Lunar New Year banquets, study finds
Hong Kong Shark Foundation survey of almost 300 menus from city's Chinese restaurants finds that 85 per cent include shark fin dishes
Most Lunar New Year banquet menus in Hong Kong restaurants still offer shark fin dishes, a survey has found, prompting a conservation group to call for the government to formulate policies to reduce consumption of the product and curb the trade amid growing global concern.
Hong Kong Shark Foundation's call on Thursday came after it conducted a survey last month on the shark fin situation in the city's Chinese restaurants.
It reviewed 291 festive menus from 50 outlets of 20 restaurant chains and made telephone inquiries about the shark species involved and sales methods.
The survey found that 85 per cent of the banquet menus offer shark fin dishes. Only half of the restaurants offer shark-free options. None contained information on the shark species, mostly using general descriptions such as "soup of shark fin in whole" or "shark's fin soup in chicken broth".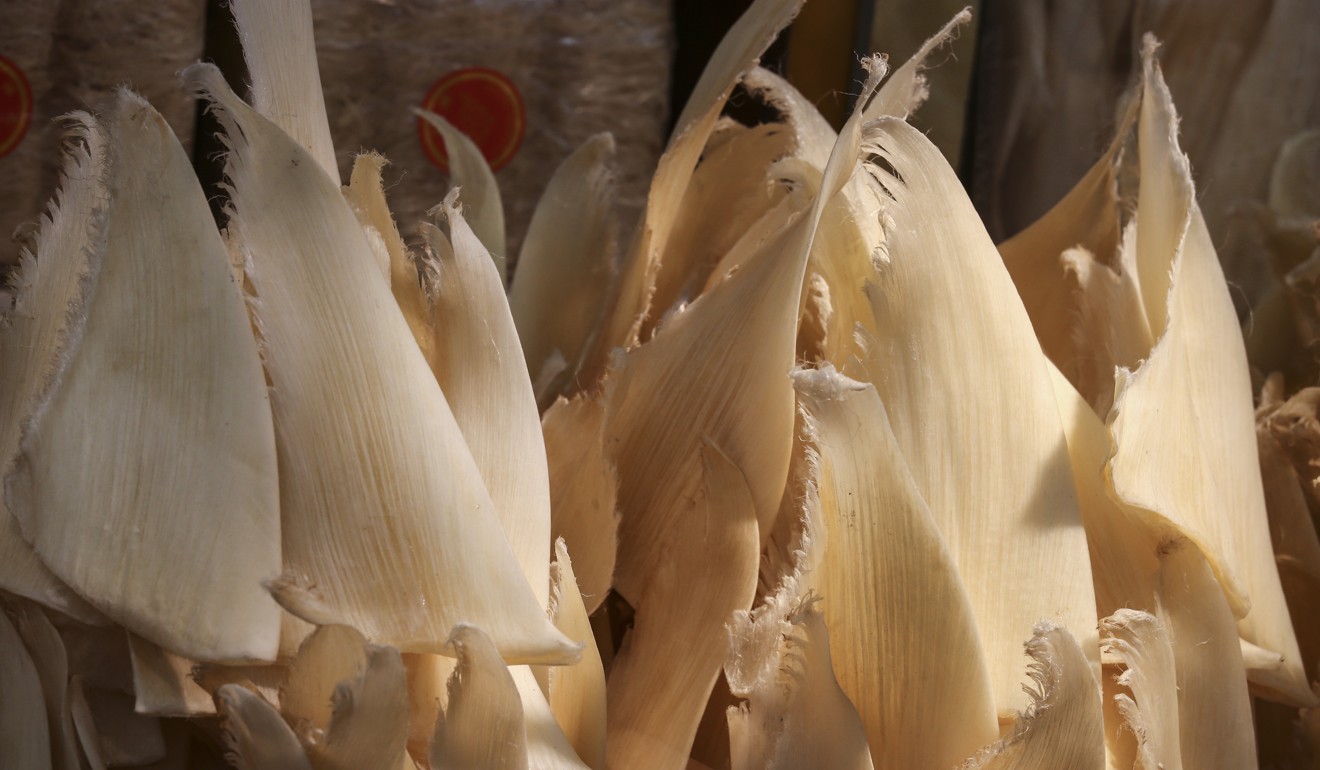 The foundation said that the restaurant East Ocean Lafayette in Tsim Sha Tsui even offered fin from a regulated species, Wu Yang or silky shark, which had seen its numbers decline by up to 90 per cent.
"Some restaurants like Banqueting House, Paramount Banquet Hall and Dragon King Restaurant even provide 'Hai Hu' from the dusky shark, a threatened species regulated by international convention, turning a blind eye to shark conservation," the foundation said.
Some restaurants do not offer customers shark-free alternatives while others even charge extra to remove shark fin from set menus.
Foundation executive director Chow Yuen-ping said the survey showed local Chinese restaurants were still confined by the idea that shark fin represented grandness and went against the trend of conservation.
"Most of the new year banquet menus involve dishes made with shark fin … customers are actually forced to have shark fin without being given a choice," she said.
The foundation called on Chinese restaurant groups to stop promoting shark fin products, and to set targets to reduce sales of such dishes.
"The government should formulate policies to monitor and reduce the local consumption of endangered species. Consumers should say no to shark fin at all occasions to save sharks from extinction," it said.
This article appeared in the South China Morning Post print edition as: Shark fin on most restaurant menus