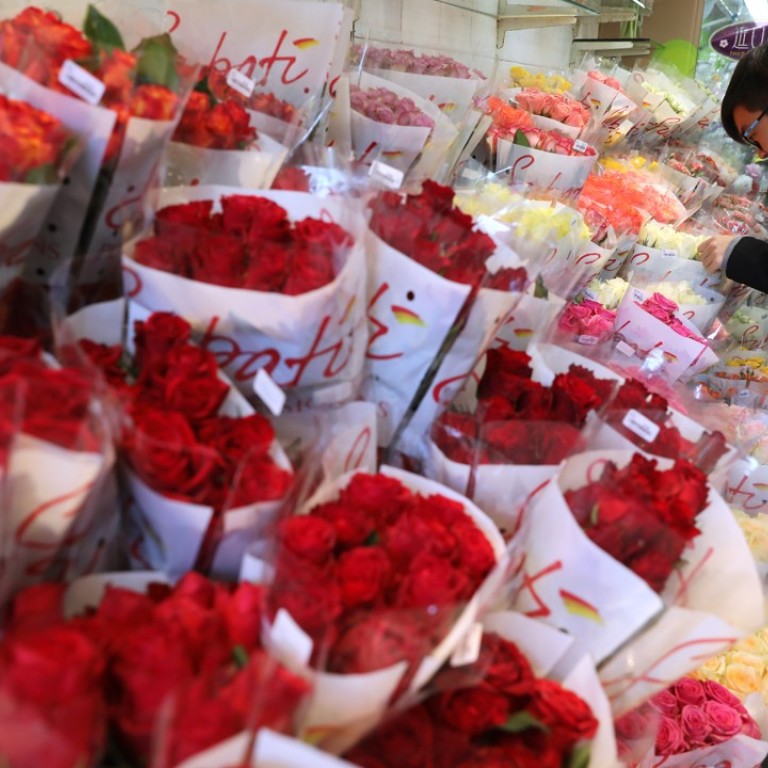 Mainland Chinese biggest Valentine's Day spenders in Asia-Pacific, survey finds, as Hong Kong takes third
Averaging US$231, consumers in world's most populous country followed by residents of Taiwan, Hong Kong, Singapore and Thailand
Mainland Chinese people were found to be the most generous lovers in Asia-Pacific during Valentine's Day as a poll showed they were ready to spend about HK$2,140 (US$274) on average for the romantic holiday.
The study by financial services firm Mastercard involved 9,141 respondents in 18 Asia-Pacific markets last October, and showed Hongkongers not far behind in third, with planned spending of HK$1,800 (US$231) to shower their beloved with presents.
China topped the chart, followed by people in Taiwan, who were prepared to spend US$245. Singapore followed Hong Kong in fourth place, with planned spending of US$180. Thailand took fifth at US$145.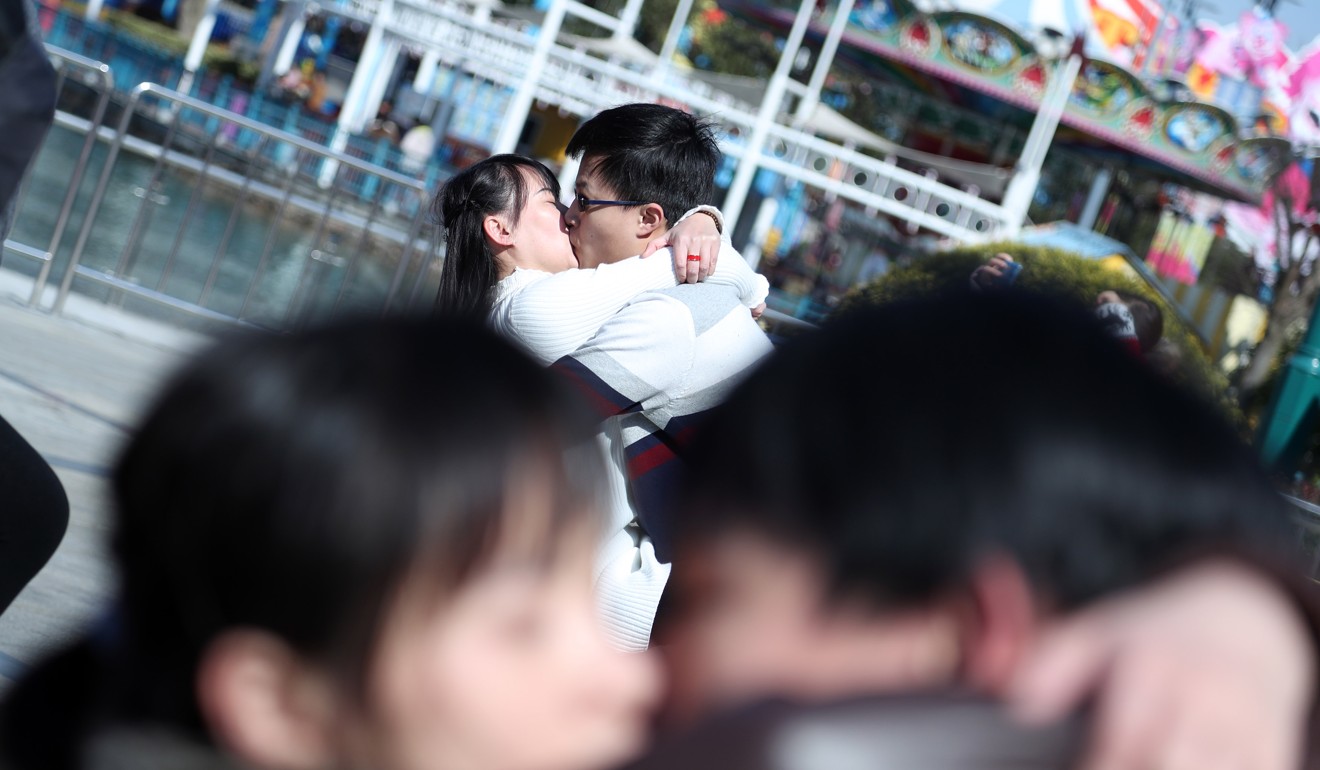 In Hong Kong, 64 per cent of those surveyed chose to dine out to celebrate the occasion, while a quarter chose to spend the romantic day at home. About 12 per cent said they wanted to go out for entertainment, such as to watch a movie or theatre performance.
The top Valentine's gift choice for Hong Kong men was flowers (34 per cent), trailed by jewellery (32 per cent). Clothes and leather goods came a distant third (16 per cent).
For female Hongkongers, clothes and leather goods were their most popular selection as gifts (41 per cent), followed by high-end gadgets (28 per cent) and chocolates and candy (11 per cent).
Almost half of Hong Kong respondents, 48 per cent, believed that Valentine's Day was the best day to propose marriage or receive such an offer.
Separately, another survey by the company called the Mastercard Love Index based on shopper behaviour over the past three Valentine's Day periods (February 11 to 14, 2015 to 2017) in more than 200 territories around the globe showed Hongkongers' spending climbed by 9 per cent since 2015, with the overall number of transactions up by 33 per cent.
While Hong Kong consumers' share of spending on restaurants and hotels remained stable over the past three years – accounting for 46 per cent and 18 per cent respectively last year – the number of transactions for travel soared by 179 per cent last year. That accounted for 16 per cent of total spending during the Valentine's Day period.
The study showed the number of e-commerce transactions also surged: 97 per cent from 2015 to 2017. However, 90 per cent of transactions around Valentine's Day last year were still made in person. Only 5 per cent of gifts were bought online.
In terms of gift spending, the amount paid out on flowers last year increased by 17 per cent compared with 2015. Jewellery, however, saw a 24 per cent decline.
Justin Chung, owner of Gift Flowers HK in Causeway Bay, said the number of orders for Valentine's flowers had risen by 20 per cent this year compared with last year.
Chung counted nearly 500 deliveries as some flower markets in Kowloon were focused on their supply for 
Lunar New Year
, which begins on Friday. 
"Last Wednesday we already sold out all our supplies and stopped receiving orders," he said. "The most popular choice of flowers is still red roses. The HK$1,099 bouquet (US$140) featuring about 18 roses is the favourite pick."