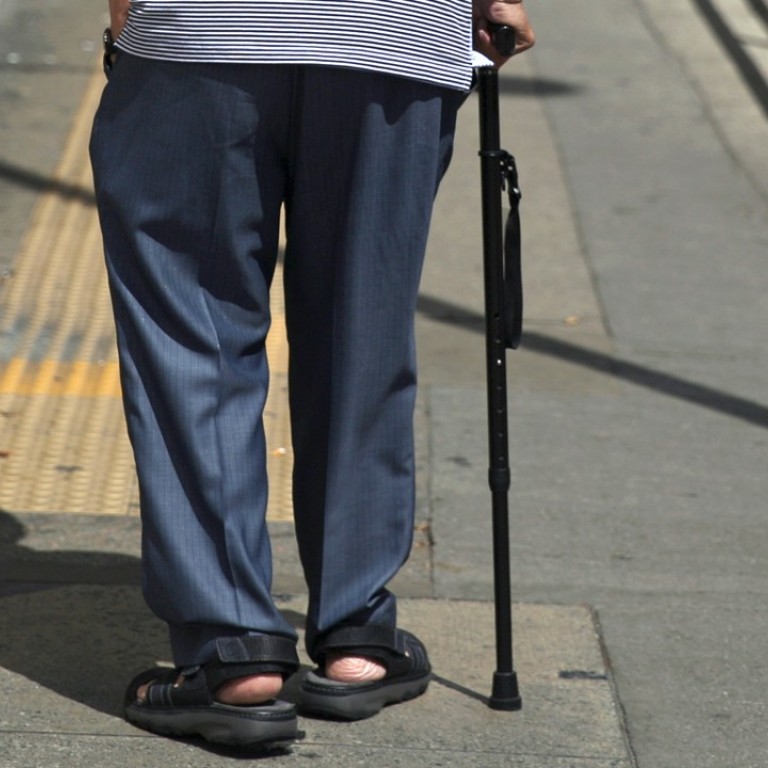 Warning over safety of cane umbrellas in Hong Kong
Consumer Council says 90 per cent of the cane umbrellas it tested failed at least one of the safety checks
Hongkongers using handy cane umbrellas to get about town were warned on Wednesday of a "worrying" litany of safety failures, which could mean they fall and hurt themselves while using one.
A Consumer Council study found that 90 per cent of cane umbrellas – umbrellas with a thick rubber tip, to double as a walking aid – did not meet all safety standards. It called on manufacturers to improve the products and asked consumers to choose safer walking sticks.
"The safety performance of an overwhelming majority of the cane umbrella samples is worrying," Wong Kam-fai, chairman of the Trade Practices and Consumer Complaints Review Committee, said.
The warning came after the council tested 30 non-wooden walking sticks and 10 cane umbrellas, against the Taiwanese Standard and the International Standard. It tested the aids' construction, load-bearing strength, bonding strength and how well their tips got purchase on the ground. The samples ranged in price from HK$30 to HK$1,080.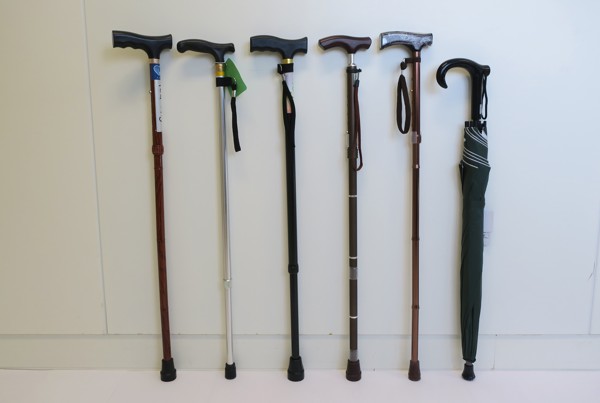 The council found over 55 per cent of the walking sticks and 90 per cent of the cane umbrellas failed at least one of the safety tests.
Only 13 walking sticks and one cane umbrella passed all of the tests, by getting four points or above on the five-point scale.
The council's load tests left nine of the walking sticks and eight of the cane umbrellas too deformed to pass the Taiwanese test, and four of the umbrellas were permanently deformed by the stress.
On 11 of the samples the handle and stick were not connected strongly enough. The council warned that when a heavy load is applied to those 11 products, the handle could break off or deform.
Wong pointed out that the tips on four walking sticks and seven cane umbrellas did not comply with the international standard for frictional performance, meaning users could slip and hurt themselves.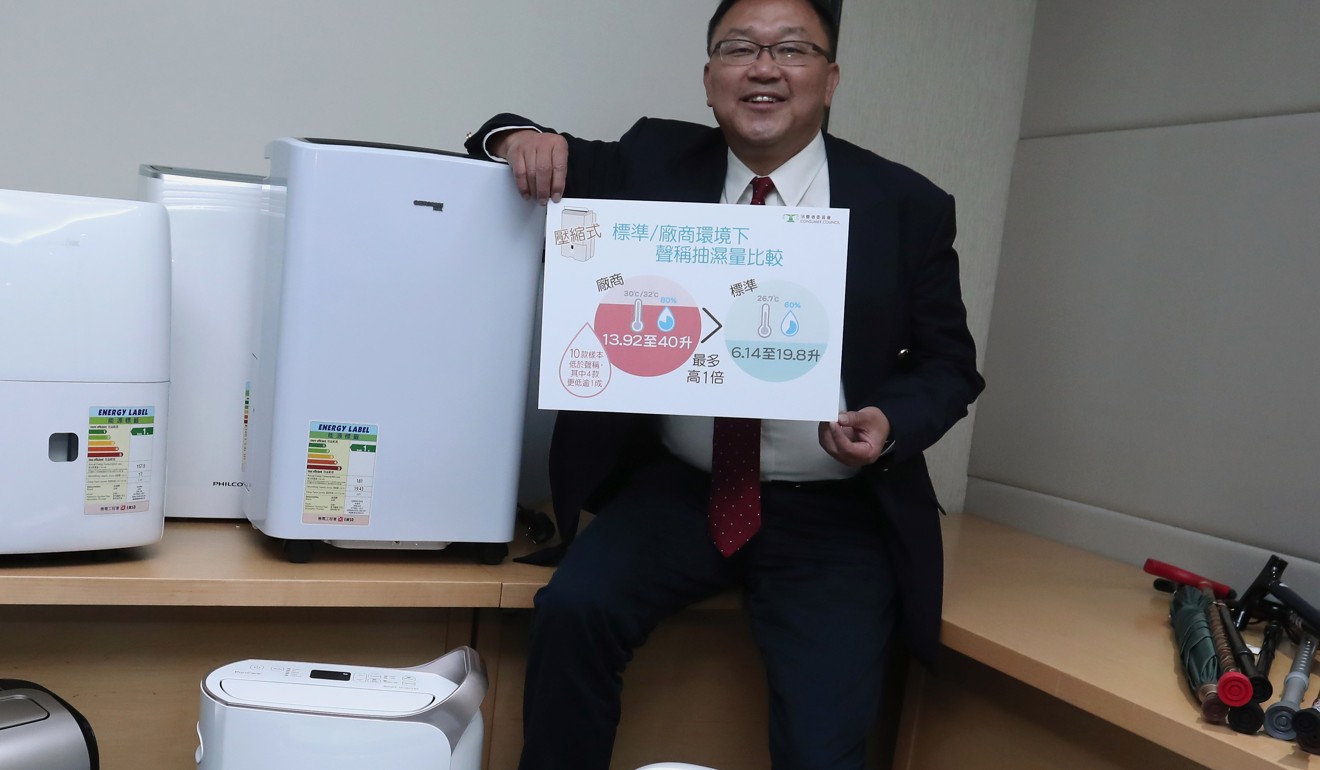 He urged users to examine walking sticks carefully before buying or using them.
"Try it before purchase to [get] a walking stick with suitable strength, weight and comfortable handle," he said.
"Regularly inspect and change the rubber tips of the walking stick to reduce the risks of slipping."
This article appeared in the South China Morning Post print edition as: umbrellas risk