Tourism
Get more with myNEWS
A personalised news feed of stories that matter to you
Learn more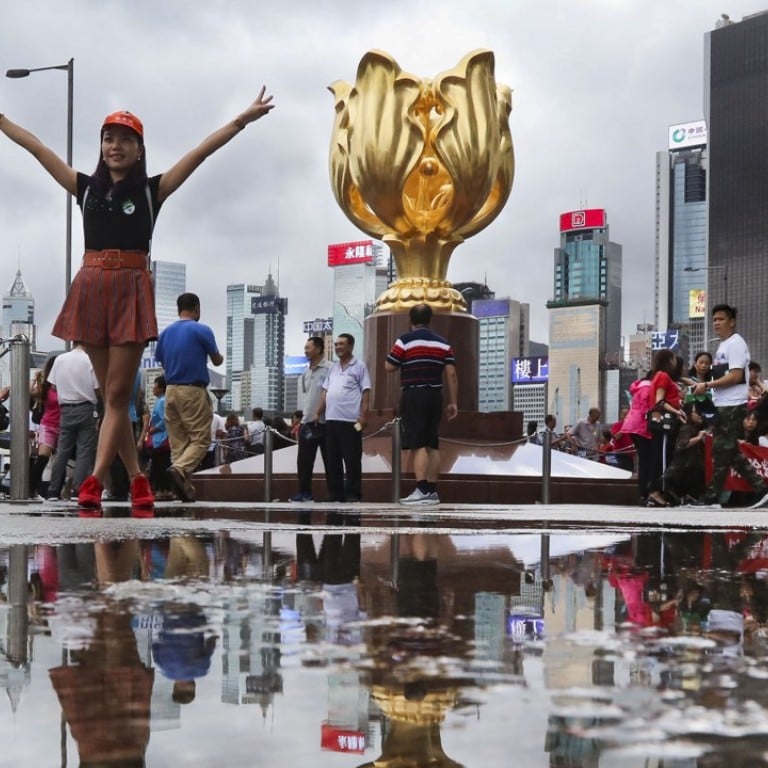 More than 60 million tourists expected in Hong Kong in 2018 as officials pin hopes on projects linking city to mainland China
Authorities dismiss fears city would be too congested and reignite animosity towards cross-border visitors, citing increased number of hotel rooms
More than 60 million tourists are expected to pour into Hong Kong this year, marking a 3.6 per cent uptick year on year as officials hope two cross-border links will help bring in visitors from mainland China when the projects open later this year.
If the targets hold, it would be the second time the city received more than 60 million visitors in a single year, following a record 60.8 million in 2014.
But the Tourism Board brushed aside fears the city would be too congested and that Hongkongers' animosity towards their mainland counterparts would resurface, citing the increased number of hotel rooms and efforts to draw visitors away from traditional hotspots.
The board revealed at least five districts would be earmarked for a global campaign promoting their unique culture and heritage, building on the success of the
Old Town Central initiative
last year.
Tourism is regarded as one of the four pillars of
Hong Kong's economy
, contributing 4.7 per cent to the city's gross domestic product in 2016.
But the sector's heavy reliance on
mainland tourists
, who comprise 76 per cent of all visitors to the city last year, has raised concerns about the sustainability of such a ratio.
Unveiling its annual work plan on Tuesday, Tourism Board executive director Anthony Lau Chun-hon said 60.6 million people were expected to visit in 2018, with 46.2 million from the mainland.
A record 60.8 million visited Hong Kong in 2014. While retail and tourism-related industries benefited, it also spawned
a wave of hostility against mainlanders
. Locals – especially those living in border towns – felt the city was becoming too crowded.
"The number 60 million should not be seen as a threshold for our capacity," Lau insisted.
"Much has changed over the past few years. We now have a lot more hotel rooms, while the Tourism Board has been trying to spread tourists' footprint across Hong Kong."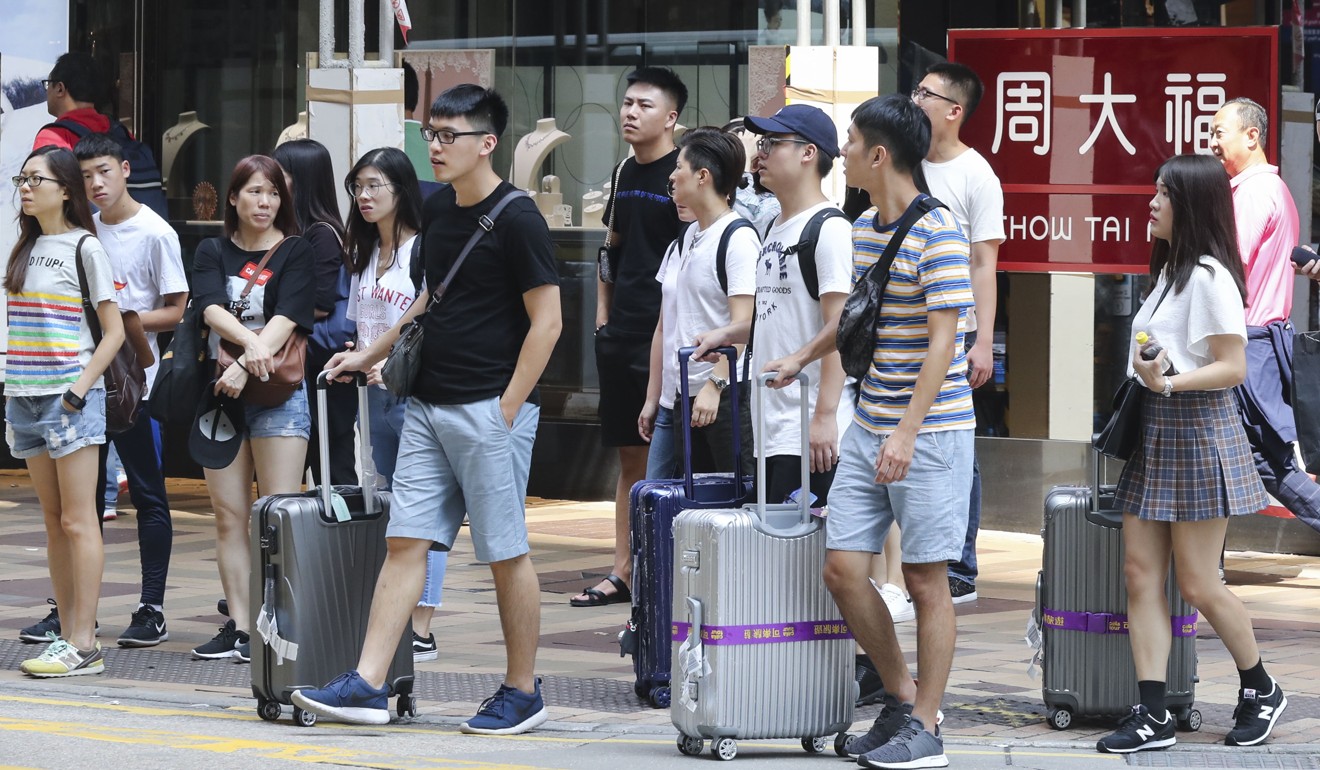 Lau was referring to the Old Town Central campaign, launched as a self-guided excursion last year to encourage visitors to explore the district's culture and heritage.
A similar scheme is to be rolled out in Sham Shui Po in the second quarter of the year, and Lau confirmed at least five other districts were in the pipeline, including Wan Chai.
"If the tourists can spend half a day in each of these districts, then we can lure them to stay for three days already," he said.
Lau stressed that Hong Kong could no longer position itself solely as a shopping hub, saying changing
consumer behaviour
and a boom in online retailers posed challenges to bricks-and-mortar shops.
Per capita spending by tourists in the city last year was down 2.3 per cent to HK$6,447 (US$824), with another 1.5 per cent decline predicted this year.