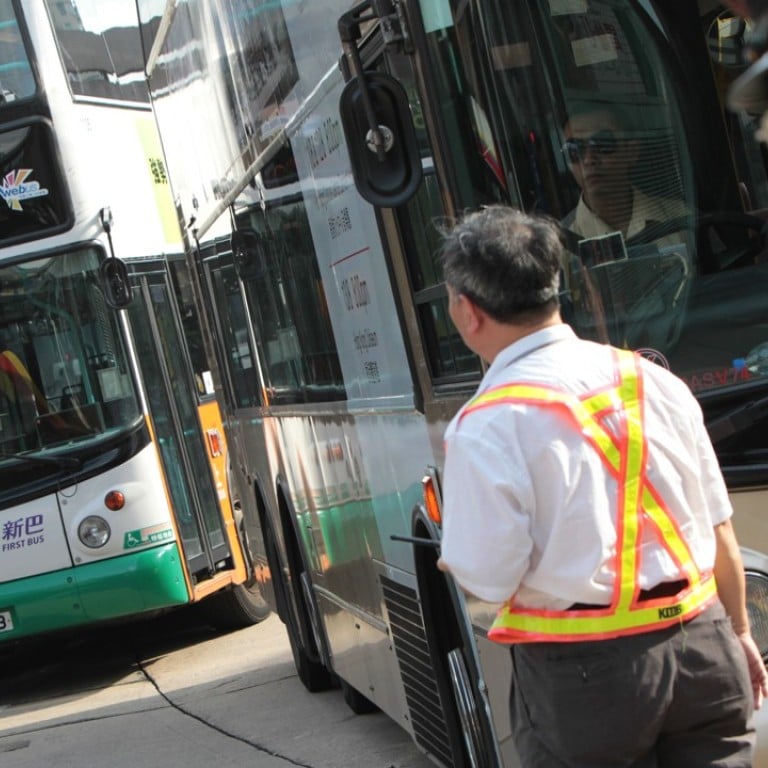 Shorter hours on the road for 13,000 Hong Kong bus drivers after Tai Po crash but union worries about lower pay
In cutting duty hours, transport officials said they will still allow for 'special' longer shifts so operators can meet peak passenger demand
The Transport Department's announcement of reduced working hours and extended breaks for 13,000 public bus drivers on Friday – after a KMB double decker crash this month left 19 people dead – received a mixed reaction from unions, with the largest one fearing workers' would be hit by a sharp drop in pay.
Maximum daily duty hours were cut from 14 to 12, and driving hours reduced from 11 to 10, the department said at a meeting with staff unions.
But a "special shift" allowing drivers to work up to 14 hours a day would remain in place, with a mandatory three-hour break in between.
Assistant Commissioner for Transport Rachel Kwan Chui-lan said a cap would not be placed on the number of drivers assigned to "special shifts".
"The special shift is needed to handle the passenger surge during the morning and evening peak periods. We feel we should accommodate the operational needs of bus companies," Kwan explained, adding the department will closely monitor the ratio of special shifts compared to normal ones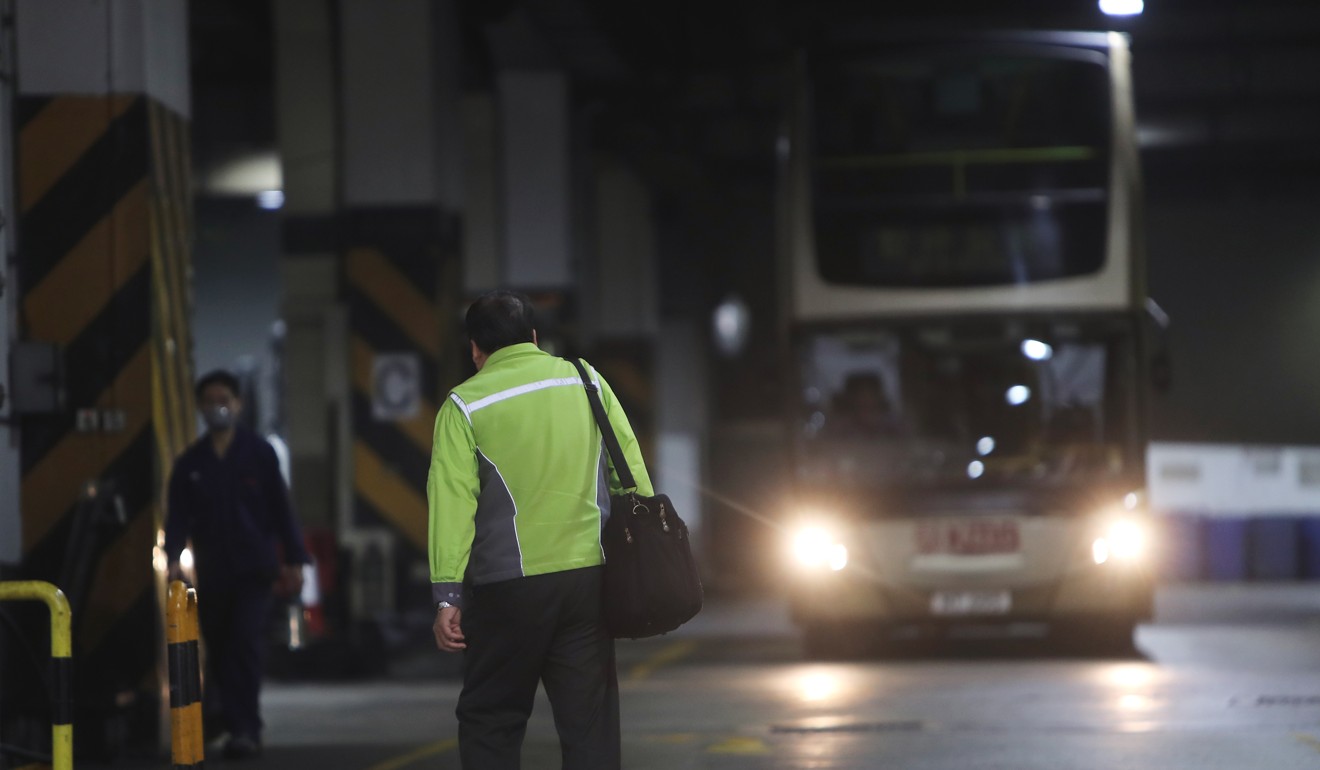 Among other revisions to the Guidelines on Bus Captain Working Hours, Rest Times and Meal Breaks was the extension of a break given to drivers after six hours on the road, from 30 minutes to 40 minutes.
A new rule was also proposed to ensure drivers received 22 hours or more of rest after working three successive shifts
The department said the four largest franchised bus companies – KMB, Long Win, Citybus and New World First Bus – would progressively implement the revisions from the second quarter of this year, with a 12-month grace period to ensure they were adopted across the board.
Kwan sidestepped a question on what the penalties for non-compliance would be, and said the department would conduct occasional surveys.
"We have a regulation mechanism monitoring the services of bus franchises, and this includes recruiting sufficient drivers," she said.
Kwan confirmed bus franchises would need to recruit additional drivers to cater to the revised guidelines, but refused to speculate if the ongoing manpower shortage would be made worse.
KMB and Long Win, both owned by Transport International, have 8,300 drivers, including 560 part-timers. Citybus and New World First Bus, both owned by NWS Holdings, have 3,700 full-time drivers and about 400 part-timers.
The fifth operator is New Lantao Bus, which operates on Lantau Island and has about 1,000 drivers.
The Motor Transport Workers General Union, which said it represents almost all drivers from the five operators, stressed that their foremost concern was how the reduced hours would eat into salaries, a large portion of which is based on overtime compensation.
"There will certainly be an impact … that is also the reason why we have demanded the special shift be retained," said Cheung Tsz-kei, one of the union's representatives.
Cheung revealed those working special shifts would be entitled to a monthly bonus of HK$1,880, and with the overtime pay a driver could earn in excess of HK$22,000 each month.
But another industry body, the Federation of Bus Industry Trade Unions, was disappointed that the special shift was not axed, saying it set a "bad precedent".
"Drivers would still be overworked. This is a big step backward, and we will definitely plan follow-up action," chairman Lam Kam-piu said.
The development came just days after
KMB amended the pay structure
for its full-time drivers, guaranteeing more basic wages and overtime pay. Citybus and New World First Bus have not confirmed if they will follow suit.
The companies have been under intense pressure to address drivers' grievances after the Tai Po crash, which in addition to the 19 fatalities, left at least 67 injured. It was the city's worst road accident in nearly 15 years, and union leaders highlighted long-running concerns about an overworked, underpaid and insufficiently trained pool of drivers.
This article appeared in the South China Morning Post print edition as: Unions divided on cut in work hours for city bus drivers