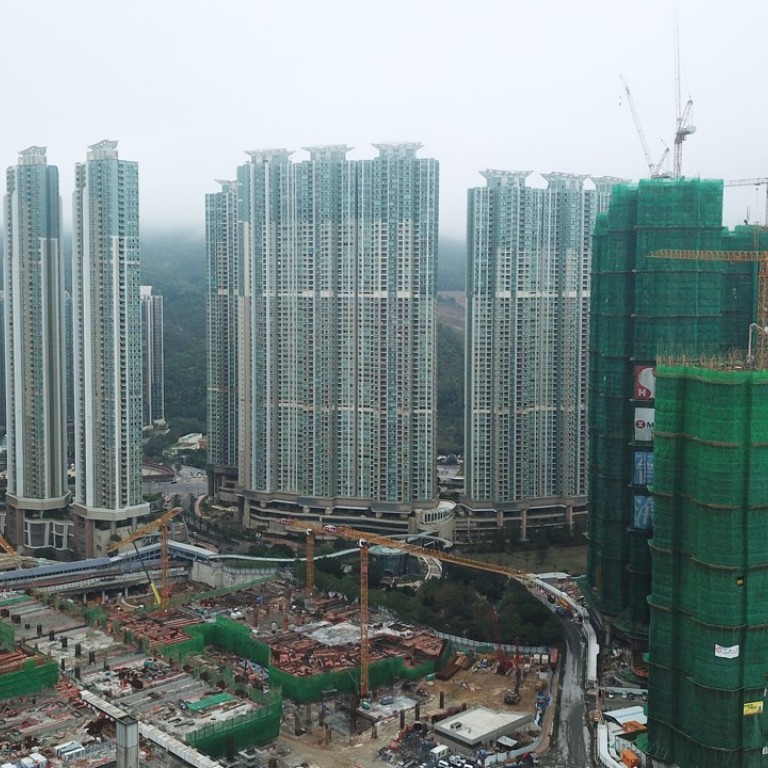 Owners of empty flats could be taxed under new plan to tackle Hong Kong's housing shortage
Finance chief Paul Chan did not specify if the tax would be on homeowners or developers, but analysts are sceptical if the plan will even come to pass, citing the challenges of imposing it on either group
Policymakers are studying the possibility of imposing a vacancy tax on property owners hoarding empty flats as the latest measure to tackle space-starved Hong Kong's acute housing shortage.
Financial Secretary Paul Chan Mo-po revealed on Thursday that the option, which would mark a radical and highly controversial policy U-turn, was on the table, saying the government was concerned about the sharp increase in the number of unsold flats last year.
However, while some lawmakers supported the idea, housing experts remained sceptical as to whether the government would go ahead with it, pointing out that the city's powerful property developers would be vehemently opposed to any such tax, and it would be next to impossible to force it upon private flat owners.
Hong Kong's residential property prices continue to surge to record highs despite the government's efforts to cool the overheated market by ramping up land supply and increasing stamp duties. 
The latest statistics from the Rating and Valuation Department last month showed the home price index rising 1.27 per cent to 357.5 in January, hitting a record for 15 consecutive months – the longest stretch of gains since 1993. 
During the previous administration's term from 2012 to 2017, officials repeatedly questioned the effectiveness of new measures such as rent control, or tax levied on vacant homes.
In an online interview on Thursday, Chan highlighted the surge in the number of empty flats last year. 
"The government noticed that and has been studying the issue," he said. "A vacant property tax is one of the measures being considered."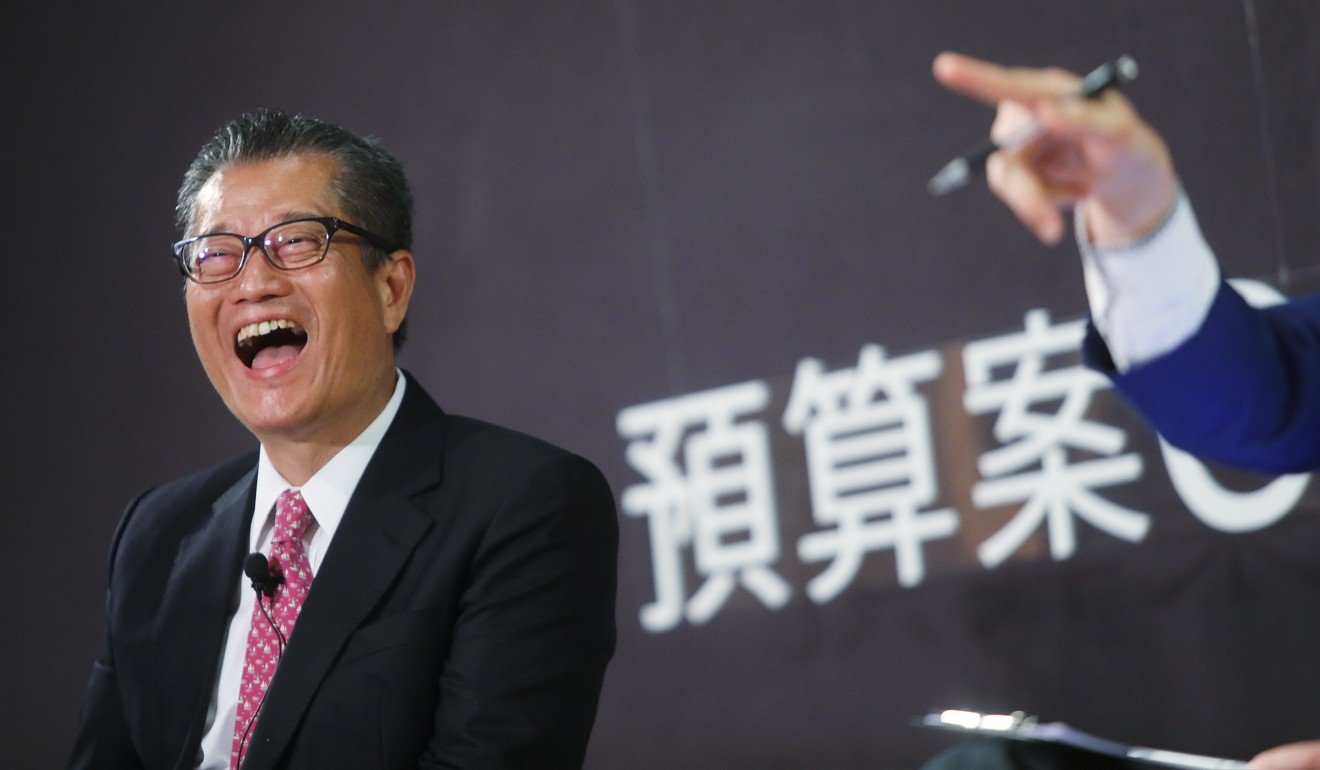 The finance chief noted that by December, around 9,500 completed flats were left unsold. "That was a significant increase," he said.
As of September 2017, there were 9,000 unsold flats in private developments, of which 31 per cent were in projects completed last year. This compared with 2,000 unsold flats from projects completed in 2016. 
Some 43,657 flats, or 3.8 per cent of the city's total, were vacant in 2016, according to official statistics.
Lawrence Poon Wing-cheung, a property expert at City University, said a vacancy tax would be a landmark change in the government's stance. 
"It can be considered a breakthrough; the government has always said it would be very hard to implement and it would not consider it," Poon said. 
At the same time, he cautioned that it would be almost impossible to implement.
"It's not practical to tax individuals for vacant flats … the government doesn't have the manpower to check all those empty flats," Poon said.
One option would be to target unsold flats hoarded by property developers, he added, but that was likely to be met with stiff resistance.
"If there's an economic downturn, developers will question why they should be punished since it's not their fault that people are not willing to buy," he said
Denis Ma, head of research at real estate services company JLL, agreed with Poon that the idea was easier said than done.
"I think the fact that they haven't been able to do it even though they've talked about it for a very long time just goes to show that it's actually quite difficult to enforce," Ma said.
However, pro-establishment lawmaker Alice Mak Mei-kuen, chairwoman of the Legislative Council's housing panel, welcomed Chan's suggestion, suggesting the government should also look into rent control and subsidies for tenants.
The panel's deputy chairman, Andrew Wan Siu-kin of the Democratic Party, said the impact of property market cooling measures had been limited, and it was time for the government to try something new. 
Earlier this year, two overseas cities introduced taxes on unoccupied flats to combat rising property prices. In Australia, the government of Victoria imposed a "vacant residential land tax" on homes in Melbourne, while Vancouver, Canada, came up with its "empty homes tax." 
Both set the tax rate at 1 per cent of the value of a house and defined vacancy as being unoccupied for six months a year. Both cities required property owners to make declarations.
This article appeared in the South China Morning Post print edition as: Tax on vacant HK flats 'under consideration'