Time to change air hostesses' old-fashioned image, says Cathay Pacific union, backing end to 'skirt-only' rule in Hong Kong
Attendants at city's biggest airline suggest they could come out in support of staff at sister carrier, decrying 'very old-style' image of air hostesses
Female flight attendants at Hong Kong's biggest airline have backed Cathay Dragon cabin crew in their challenge of the "skirt-only" rule for air hostesses in the city.
The leader of the 7,200-strong union for Cathay Pacific Airways said it was time to do away with the "old-style" image of heavily made-up stewardesses wearing knee-high skirts. And she suggested her union could come out in support of any industrial action to that end.
"The stereotype of the flight attendant is very old-style already: looking pretty, full make-up and wearing a skirt. It is a good time to have a revamp of our image," Vera Wu Yee-mei, chairwoman of the Cathay Pacific Flight Attendants Union, said.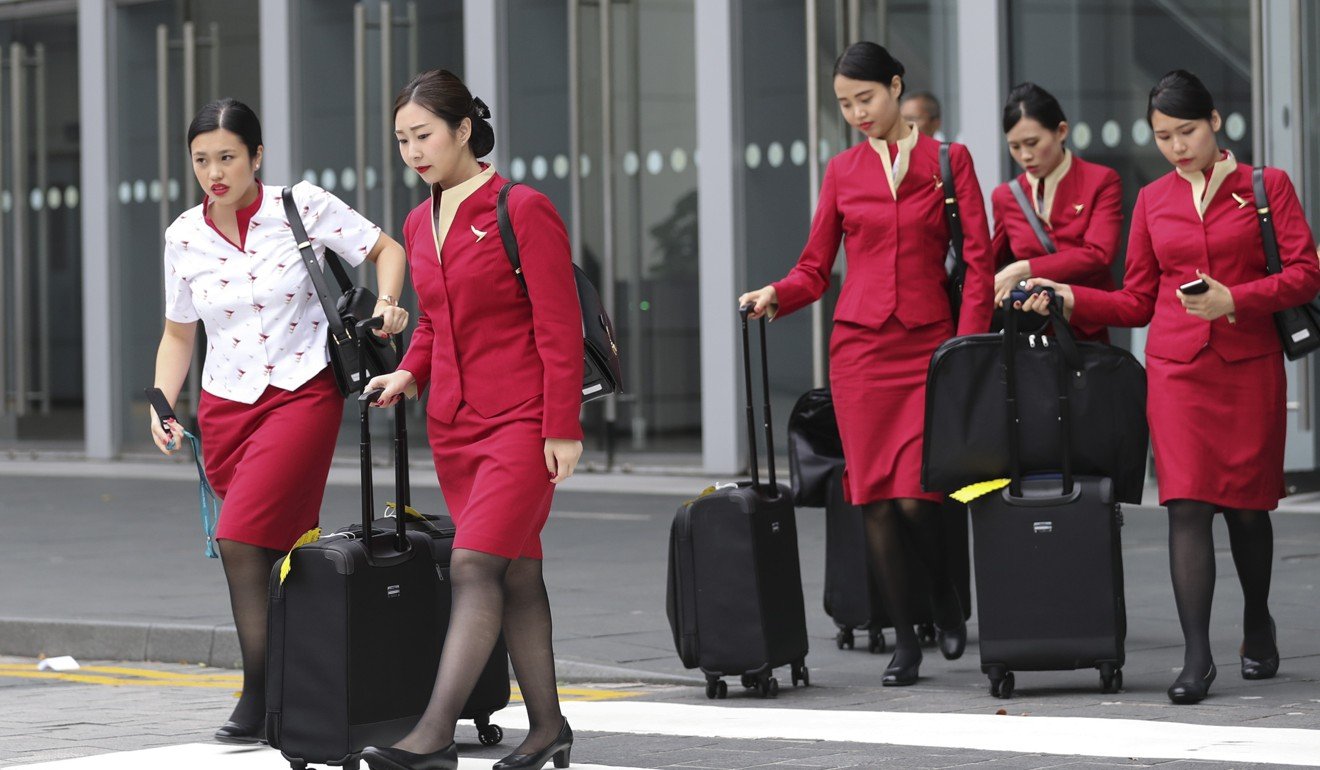 "It excites us, this idea, that we can think about this direction, so maybe we can do some joint action [with Cathay Dragon] and support them to fight for this issue all together."
All four of Hong Kong's airlines require female cabin crew to wear skirts.
The flight attendants' union for Cathay Dragon, Cathay Pacific's regional arm, recently sparked a debate over that stipulation, with its public request for female crew to be given the right to wear trousers. The Hong Kong Dragon Airlines Flight Attendants Association will meet airline management on Monday to talk about the request. Also on the agenda is the union's demand of a 4 per cent pay rise.
"We are listening to our colleagues and will discuss various topics of interest sincerely with the cabin crew union next week," a Cathay Dragon spokeswoman said.
Hong Kong Airlines cabin crew have no union representation and struggle to raise such issues with management, employees – who declined to be named – said.
A spokeswoman for the carrier said its uniform reflected its "young and energetic brand".
"It was designed with operational safety and efficiency in mind. We regularly evaluate trends and workplace requirements to stay current," she added.
Hong Kong Express said it cared for its staff and would "take their feedback, industrial standards and practicality into account when designing our uniform".
Unionised female Cathay Pacific attendants have been at odds with bosses there for years over a white blouse they have to wear. Typically the complaint is that it is too short and can leave staff exposed as they bend over or reach.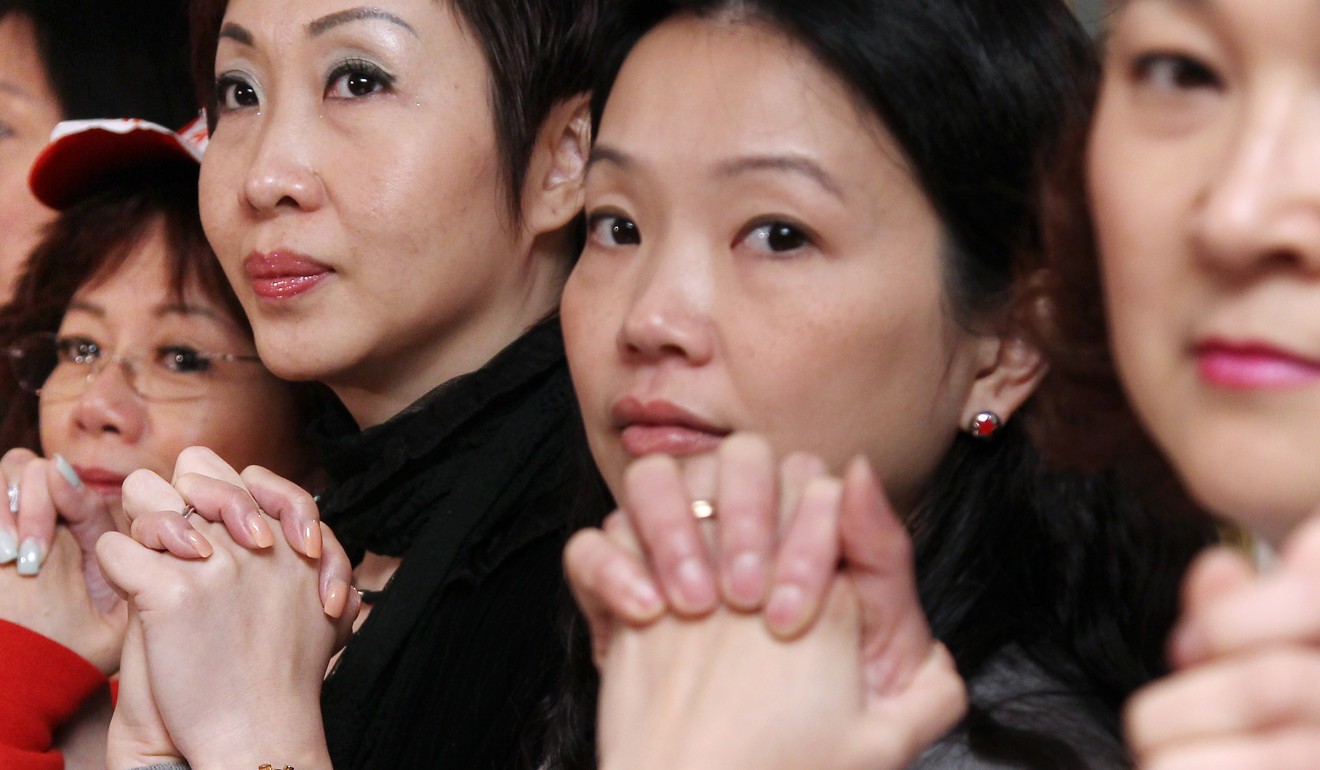 Male cabin crew at both Cathay carriers last year won the option of wearing short-sleeved shirts to work, rather than long-sleeved ones, after a lot of staff feedback in support of the change.
And the bid comes after equal workplace treatment for women and an end to sexual harassment were put on the media agenda with the #MeToo movement, encouraging women to speak up about issues at work and in society at large.
The Cathay Dragon union, which represents 60 per cent of the airline's 2,100 flight attendants, said the company's ongoing restructure – a bid to
return to profitability
– made it a good time to consider a "more dynamic" look.
"They are rebuilding the company to build a new image, so I think it is good timing to put up this agenda to make the company think," Rebecca Sy On-na, chairperson of the Cathay Dragon flight attendants' association, said.
But Wu was more realistic, saying her union had taken into account the airline's financial challenges and would seek to "strike a balance" between her members' interests and the business.
Korean Air and Asiana Airlines, both from South Korea, are among the few carriers in Asia that let female flight attendants wear trousers. At the other end of the spectrum, budget carrier VietJet, of Vietnam, sells calendars with pictures of bikini-clad staff as part of a sexualised, racy image.
Wu said that in the US and Europe attendants have the choice of skirts or trousers, and make-up rules are relaxed.
This article appeared in the South China Morning Post print edition as: Cathay union backs bid to end 'old-style' skirt rule