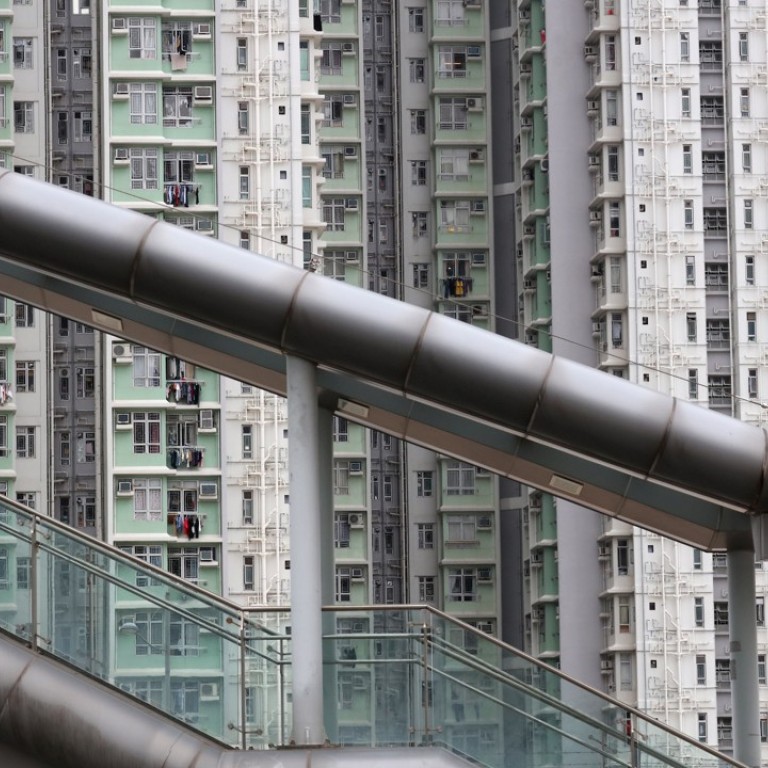 Hong Kong's small flats 'to get even smaller', hitting quality of life
Meeting government housebuilding targets will require a squeeze on the size of new homes, report says, with serious consequences for city residents
If you find the average flat in Hong Kong too small, get ready to feel even more cramped, as sizes are forecast to shrink further in the coming five years, lowering residents' quality of life.
That prediction came on Tuesday from the Our Hong Kong Foundation, a think tank founded by former chief executive Tung Chee-hwa, which also pointed out the government had overlooked two plots of land in the New Territories which could yield as many as 30,000 public rental flats to help ease the city's housing shortage.
The average size of private flats completed between 2018 and 2022 would be 681 sq ft, equivalent to five standard parking spaces – an 18 per cent slide from the average of 833 sq ft in the past decade.
"The situation we are facing today – how we are living in cramped and small spaces – is because of our underestimation of how much land we needed and will need," Stephen Wong Yuen-shan, the foundation's deputy executive director, said. "As a result, over the past decade, we have not been creating enough land."
The projection was based on data from the government as well as private developers for private residential projects set to be completed between 2018 and 2022.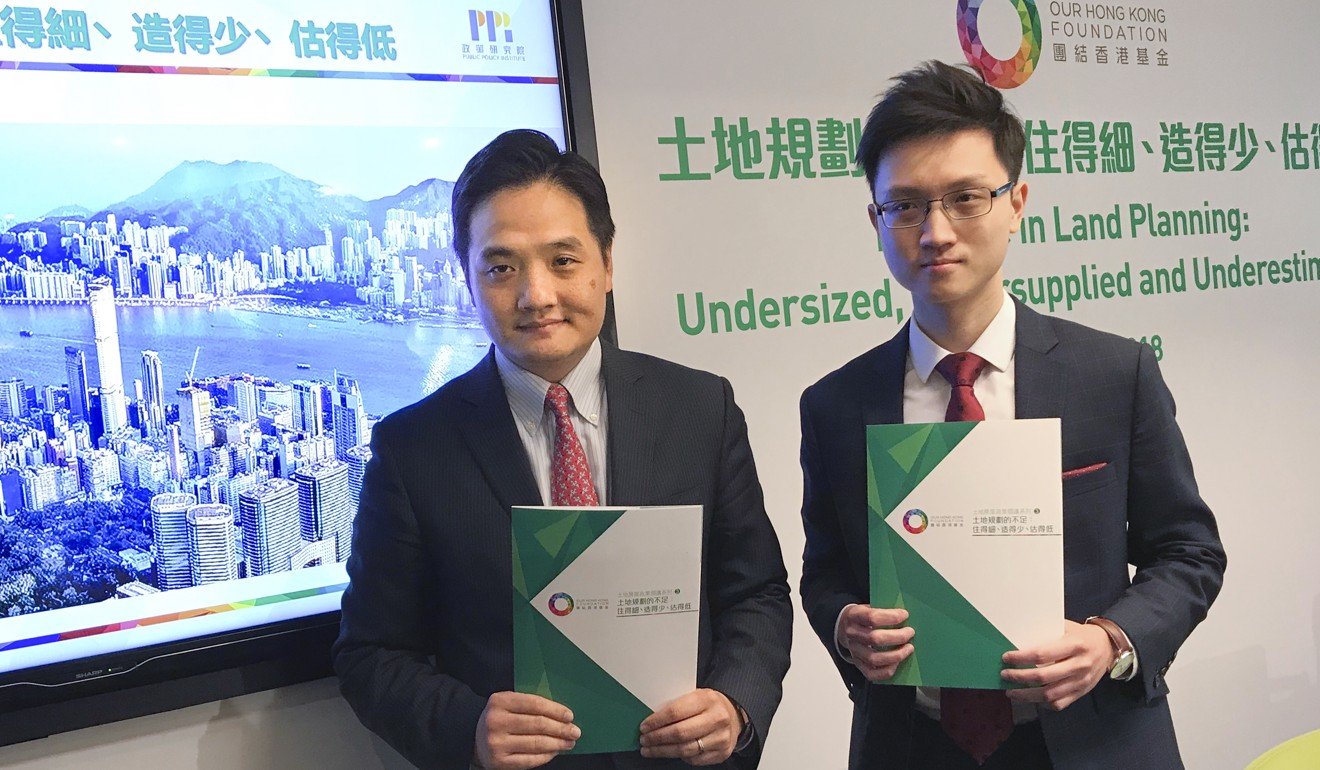 About two-thirds of the city's 800,000 public housing rental flats are smaller than 430 sq ft. For comparison, the average flat size in the greater Tokyo area was estimated at 643 sq ft last year. The average size of a Singapore flat was 1,100 sq ft.
Researchers pointed out that the shrinking average size was largely due to developers building more micro flats.
Flats of less than 430 sq ft were expected to account for 45 per cent of all private housing supply in 2019, a drastic increase from only 5 per cent in 2010, they said.
"Private flats are becoming more difficult to afford, so developers are building smaller ones to satisfy the demands of those who want to get on the property ladder," senior researcher Ryan Ip Man-ki said.
Hong Kong is notoriously the world's most expensive city to buy a home in, and is also one of the worst in terms of living space per head in the region.
The average living space of each Hong Kong resident is 170 sq ft, 25 per cent lower than Tokyo, which offers 210 sq ft per person, and 60 per cent less than Singapore's 270 sq ft per person.
Officials have said they will be able to meet the government's housing targets over the next five years by building 20,800 private flats annually, well above the required minimum of 18,000.
However, the researchers pointed out that Hong Kong would only be able to meet its targets at the expense of quality of living, by cramming people into tinier homes.
If flats were built to the average size of 833 sq ft, as has been the case over the past decade, only 16,900 would be completed each year.
"The average size of newly constructed flats is expected to shrink continuously, therefore, the quality of living of Hong Kong residents is actually on the decline," the report said.
The government will launch a public consultation next week to get feedback on how best to tackle a shortfall of 1,200 hectares of land for development over the next three decades.
As a short-term fix, the foundation's report identified two hillside areas overlooked so far by the government in Shap Sze Heung in northern Sai Kung that could produce up to 30,000 public rental flats. The sites, measuring a total of 64 hectares, are not restricted by statutory planning, country park protection or green belt rules.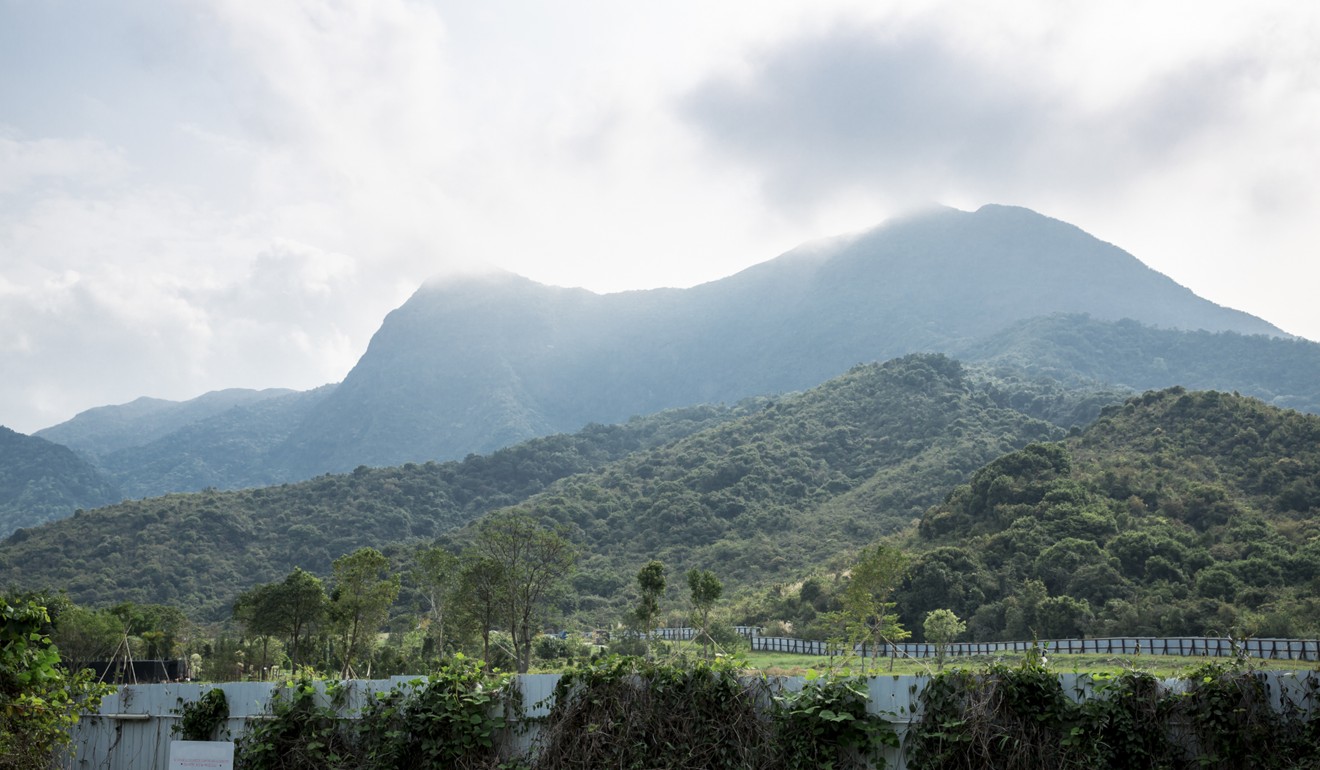 However, Wong warned that Hong Kong's quality of living would continue to go downhill in the longer term if there was no large-scale land reclamation from the sea.
"In order to not repeat the same situation in the future, we need to focus on large-scale land formation and land supply, similar to what we did in the '70s and '80s, when we built a lot of new towns," Wong said.
He estimated Hong Kong would require another 9,000 hectares, equivalent to three times the size of Sha Tin new town, in the next three decades.
"Only then will we be able to have a better living environment where we can potentially have a large living area per person, a lower-density living environment and, as a result, hopefully all of us will be better off that way," he said. 
Democratic Party lawmaker Andrew Wan Siu-kin, deputy chairman of the Legislative Council's housing panel, said he expected flats to become even smaller if the government does not curb soaring prices.
"Developers will certainly offer more smaller flats for sale because most buyers cannot afford bigger ones," Wan said. 
He added the government could follow some overseas countries' examples and impose a standard minimum living area per capita.
But one observer said there was no need for such a measure.
"With average household sizes getting smaller, it is only natural that the demand for smaller flats would go up. The critics should not put all the blame on rising prices," Wong Leung-sing, a senior associate director of research at Centaline Property Agency, said.
"Hong Kong is a free market. If the flats become so small that no one wants to buy them, then no developers will build such flats for sale. There is no need to have a minimum living area set by the government."
Additional reporting by Ng Kang-chung
This article appeared in the South China Morning Post print edition as: Get ready for grim and crowded future: think tank