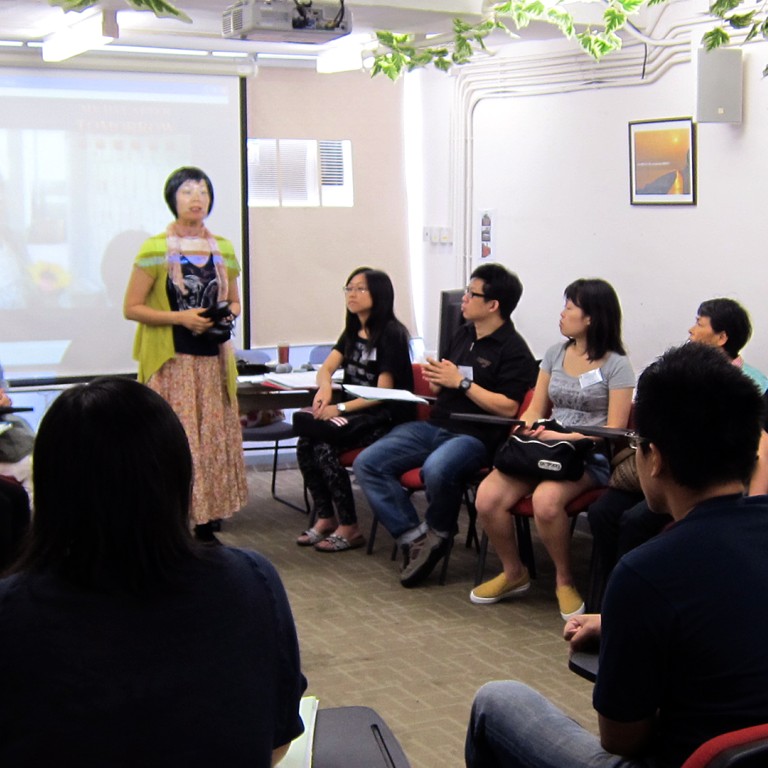 Hong Kong suicide centre advocates taking to social media to reach out to distressed youngsters
HK centre says engaging youngsters through online platforms is effective way to reach them
Last week, about 800 suicide prevention experts from around the world gathered in Montreal for the 28th World Congress of the International Association for Suicide Prevention, sponsored by the World Health Organisation. At the meeting, we discussed the latest discoveries and technological breakthroughs pertaining to suicide prevention.
One of the major themes was the use of social media to prevent suicides, as young people these days tend not to seek help face-to-face or even over the phone. There is a greater chance of engaging them through blogs, Facebook and other social media platforms.
But current traditional services for suicide prevention have been falling behind in developing online help. It is also of great importance to develop a scientific evaluation programme to assess the effectiveness of social media in this regard.
Montreal has made some impressive efforts in the last decade to reduce its suicide numbers. For example, the local police launched a people-oriented programme that led to a cut of more than 40 per cent in the suicide rate among their officers.
Substantial work was also done to raise awareness of mental well-being in the community. According to Professor Brian Mishara of the University of Quebec, various stakeholders in the community work together to save lives.
Companies are being encouraged to provide a working environment friendly to the mental health of their workers. The age standardised suicide rate in Canada stands at 9.8 people per 100,000, which is less than the world average of 11.4. Hong Kong's rate is 9.4.
The University of Hong Kong's Centre for Suicide Research and Prevention had a strong representation at the conference, giving 10 oral presentations covering community-level prevention, research on deliberate self-harm, a school-mentoring programme and suicides among those with life insurance.
Our efforts in curbing suicide by inhaling helium were highlighted as an exemplary way of dealing with an emerging method of taking one's life. We were very grateful to receive enthusiastic support from the Fire Services Department for working to restrict the sale of helium, the police for providing information on such cases and the Poison Information Centre for information on treating people who attempted suicide.
Last but certainly not least, the media has been forthcoming in partnering us to be more responsible in its reporting.
In 1998, the city suffered the painful experience of suicide through charcoal burning. The trend initially went unchecked but was later contained, contributing to 3,000 deaths up to now.
Media organisations were partly responsible for the rapid spread of the method through sensational reporting and the provision of details about its use. Fortunately, the media has now become more cooperative, willing to give less coverage to such suicides and removing graphic animation on websites.
A concerted community response and wider participation in prevention programmes are crucial in ensuring the success and sustainability of our efforts. Where suicides are concerned, one is too many. We all can make a difference.
This article appeared in the South China Morning Post print edition as: Taking to social media to curb suicides