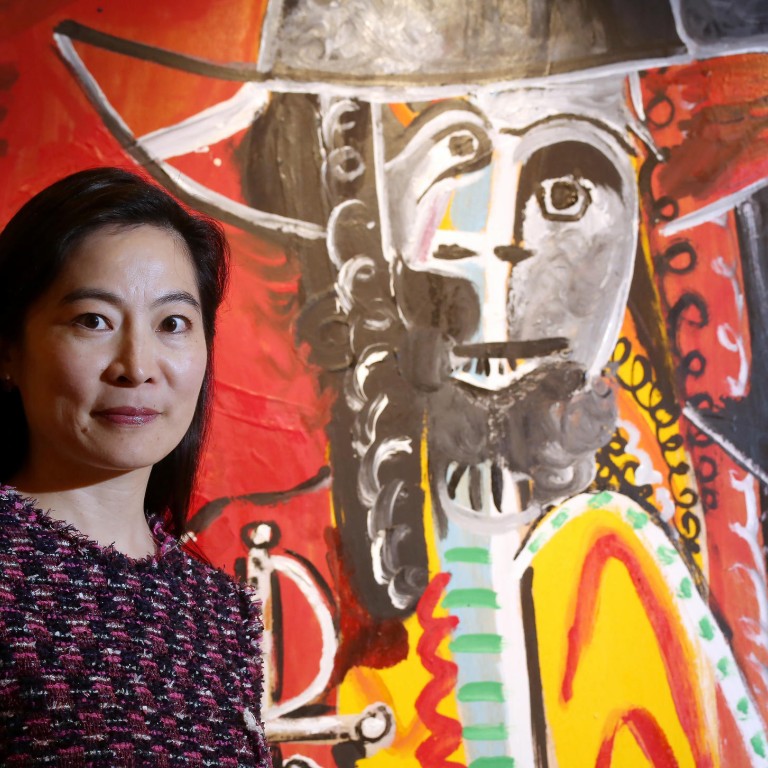 Chinese buyers still likely to pay for Western art despite economic woes, say Hong Kong auction house representatives
China's market slump might dampen some buyers' willingness to spend but art insiders are still betting that Chinese collectors will splurge on Western blue-chip masterpieces.
Auction houses are showcasing Western artworks in Hong Kong during this weekend's opening of the autumn sales season in the hope of gauging the interest of Chinese buyers ahead of sales in New York.
"Few collectors play big in the stock market. The fall in [China's] GDP, currency depreciation and the stock market crash have created a pessimistic outlook. But the passion for buying Western art is still there," said Rebecca Wei, Asia president for Christie's.
Christie's is showcasing Amedeo Modigliani's at its Hong Kong headquarters from today. The painting was created in the 1917-18 period and is expected to fetch a record US$100 million at a Christie's sale in New York on November 9.
Christie's said Hong Kong was the only stop in Asia for the painting, alongside other highlights from the New York sale including works by Picasso, Paul Cezanne and Andy Warhol.
Sotheby's is highlighting works from the collection of the late philanthropist A. Alfred Taubman from today until Monday, alongside works in its autumn sales in Hong Kong.
Thirty highlights of the sales, which kick off on November 4 in New York, will be on show at the Convention and Exhibition Centre in Wan Chai. These include a 1938 Picasso painting, , which is expected to fetch HK$195 million to HK$273 million.
Bonhams hosts its first modern and contemporary art sale tomorrow at its gallery in Admiralty, featuring a mix of artworks from Asia and the West.
Kevin Ching, chief executive of Sotheby's Asia, said earlier that the auction house remained "cautiously optimistic" about its autumn sales despite the mainland economic slowdown, as "the art market and the economy don't always move [at] the same speed".
Christie's was also cautiously optimistic, said Wei. She said the growth of the mainland economy had been substantial over the past decade, and Christie's had seen more than 1,000 new buyers every year in Asia over this period.
"An auction is about accumulated wealth," she said.
Wei said that while the market crash could dent people's willingness and confidence to spend, they also looked for assets to protect their wealth against currency depreciation and market fluctuations.
Western art by masters such as Picasso and Claude Monet were dream pieces for Chinese collectors, she said. "They show they respect these artists and they have the power to buy these valuable works."
Mainland collectors had also expanded their taste to abstract works by the likes of Mark Rothko and Jackson Pollock, Wei said.
Chinese nouveau riche have made international headlines with their lavish acquisitions in recent years.
Real estate company Wanda Group acquired Picasso's for US$28.2 million at a Christie's auction in New York in 2013.
Film mogul Wang Zhongjun bought Vincent Van Gogh's for US$61.8 million at a Sotheby's New York sale in 2014.
This article appeared in the South China Morning Post print edition as: 'Chinese buyers still likely to seek out Western art'