A new perspective: 10 years as a domestic helper in Hong Kong, now a globe-trotting photographer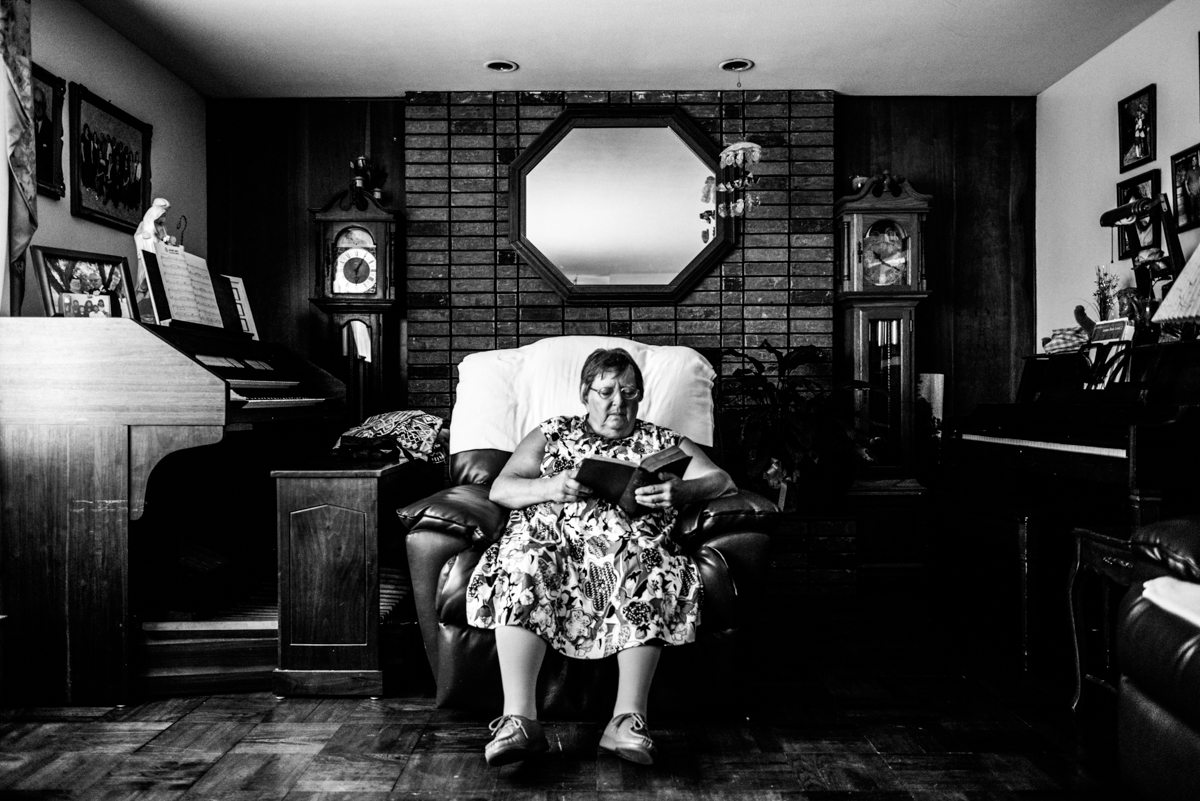 Xyza Bacani captures the life of Missouri resident Thelma Nations who adopted her son's children when he gave up parental rights in 'A 'Grand' Mother'
Xyza Bacani, 28, travelled to the United States, the United Arab Emirates, Switzerland and Hong Kong this month. She could hardly imagine earlier this year that she would fly to so many places within just a few days.
Bacani worked for about 10 years as a domestic helper in Hong Kong, until she was awarded the 2015 Magnum Foundation Human Rights Fellowship in New York. Immersed in the life of her photo subjects and with no fixed abode, Bacani is seeing her dream of becoming a photographer turn into reality.
"The scholarship was a really big deal. It changed my life," she said. Bacani flew to New York in May, leaving behind her life as a helper in Hong Kong. "It was very educational. I became a better person and a better photographer ... It opened my world," she said, referring to the six-week scholarship.
Bacani, who is from the Philippines, is now back in Hong Kong to participate in today's preview of the photo exhibition Behind Concrete Walls: Images of Women Migrants, which will open to the public from November 22 to 29 at the KUC Space in Jordan.
The exhibition features 20 images, which portray the condition of women in Bethune House, a non-governmental organisation that runs two shelters, providing refuge and counselling to female migrant workers in Hong Kong. The photos taken over a year are described by Bacani as "empowering and educational".
While continuing to photograph Filipino and other domestic workers, she is currently working on projects about undocumented migrants and human trafficking both in the United States and Hong Kong.
"I did a project about undocumented migrants for the Magnum Foundation programme, then I stumbled upon human labour trafficking in New York City," she told the Post. "I decided to pursue the project, because I believe that their stories need to be told. These are invisible people and it's a privilege for me to give them a visual voice."
Bacani, who studied nursing in the Philippines, lived in Hong Kong for about a decade. Street photography became her hobby about six years ago amid her daily duties as a maid in Mid-Levels. But only when The New York Times first wrote about her last year and she won the Magnum Foundation scholarship did she realise that photography was what she really wanted to do.
Bacani now spends most of her time with those she photographs. "I live out of my suitcase. When you do documentary projects, it's important to immerse yourself in their lives."
Bacani, whose work has been featured by major international news organisations, does not know where she will eventually settle. "I would like to be in Hong Kong, but it's very hard. Perhaps in the US," she said.
Every time Bacani returns to Hong Kong, she stays with the family she used to work for. "There are lots of stories and Hong Kong is my second home. I will be going back and forth."
As a photographer, she hopes "to continue reporting under-reported stories …  I can't think of anything that I would do in the future but photography … I want to give a voice to invisible people," she said.