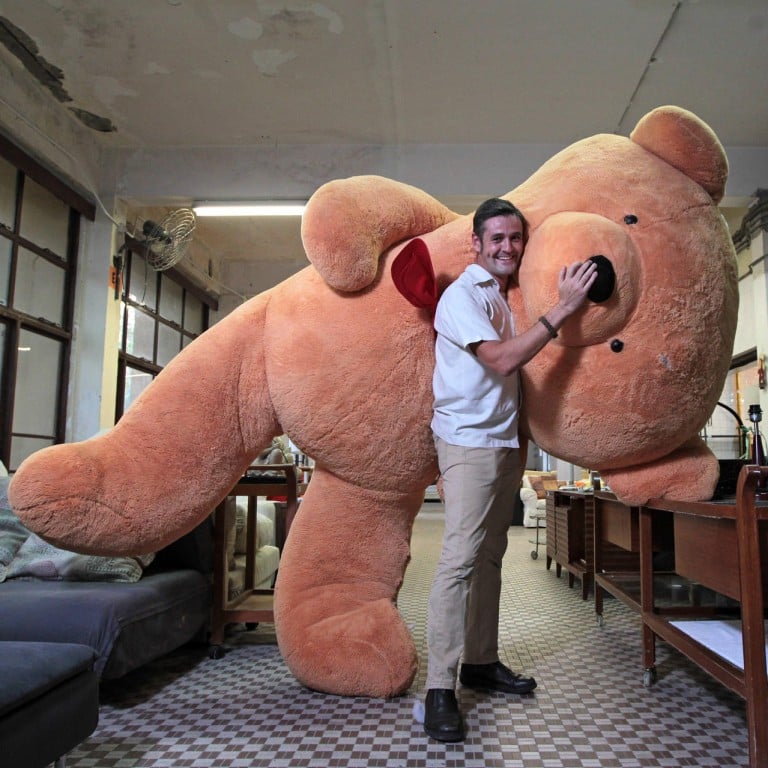 Operation Santa Claus: Hong Kong's Crossroads Foundation charity channels discarded goods to those most in need
Crossroads Foundation sets up a system thanks to Operation Santa Claus to channel basic items like rice cookers and old beds to those in need
[David Begbie, Class of 1994] With space being so limited in Hong Kong, the supply of second-hand goods is inevitably high. With more than 1.3 million people living below the poverty line, considerable demand for common household items also exists among the needy.
You'd think that both these problems would be easy to solve. Families with too much can avoid contributing to the city's mounting landfills by donating items they would otherwise throw away. But the logistics involved in connecting these two groups - the haves and the have nots - is complicated.
This is according to Crossroads Foundation, a local charity that was set up to provide used goods to the needy in Hong Kong and overseas. While it receives an overwhelming number of donations, it struggles to find the means to connect donors with recipients.
"We can only receive 43 per cent of the offers made to us," said David Begbie of Crossroads. "The majority of it we can't handle, we don't have the logistics capacity."
"Hong Kong has such a volume of material to give, we're trying to find ways to connect these materials to those in need."
Crossroads is a beneficiary of this year's Operation Santa Claus, the annual charity drive jointly organised by the and RTHK.
The foundation will use the funds to purchase two Fuso Canto Eco Hybrid trucks to deliver basic materials - such as rice cookers and old beds - to disadvantaged people.
"These trucks will facilitate our day-to-day activities while being low emission," said Begbie. "We didn't want to be doing [environmental] harm while doing good."
Crossroads is also launching a new app to help streamline the process of bringing together donors and recipients. The GoodCity.HK project will allow donors to make offers which social workers can then assess.
"It is designed to make it very straightforward for people to donate. It tries to take the administrative burden off the whole process," said Begbie.
The GoodCity.HK project, which is expected to help over 15,000 people each year, will be rolled out over the coming year.
This article appeared in the South China Morning Post print edition as: Charity ensures discardedgoods get to disadvantaged