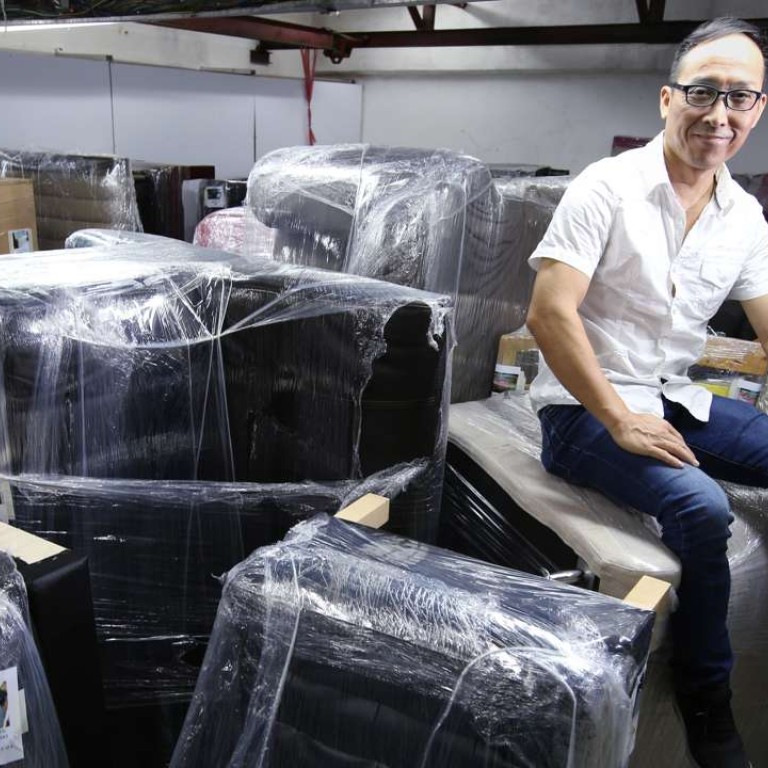 Social enterprise delivers a little hope to those with nothing
Through collecting unwanted furniture and appliances and redistributing them to the poor, Raymond Ho has witnessed Hong Kong's huge inequality at first hand
When Raymond Ho Chun-wai delivered some furniture to a flat on Po Tin Estate, Tuen Mun, he was shocked as the door opened.
"There was literally no furniture in there. Just a few blankets on the floor, which the family sat and slept on," Ho recalls.
The 300 sq ft apartment housed a couple, three kids and their grandmother.
Ho had brought them a sofa, a bed, a wardrobe, a table and chairs. Together with the family, they silently set everything up. When they were done, the grandma went up and hugged him. "She held me tight and cried."
Ho, 52, is the founder of a social enterprise called Chu Kong Plan, meaning the light of dawn, which collects unwanted furniture and appliances to re-gift to those in need.
A long-time resident of Yuen Long, Ho got to know the community well from giving away clothes left over from his garment factory back when it was located in Hong Kong. He came to realise there were many people who couldn't even afford basic home appliances. At the same time, he saw there were plenty of others getting rid of functional ones to make way for nicer models. So he found a calling in resource redistribution.
A decade ago, Ho and his business partner, who shared his vision to give back to society, rented a space to store collected homeware, hired delivery guys and craftsmen to fix up donated furniture, and officially set up Chu Kong as a non-profit.
The operation has made Ho bear poignant witness to the city's severe inequality.
"In the span of one day, we'd pick up beautiful furniture from a home on The Peak. Just a bed could cost tens of thousands of dollars. Then we'd deliver second-hand items to a poor family, who might not even have money for three meals a day. The huge contrast sometimes really affects me."
Chu Kong also runs an affordable removal service that hires disadvantaged members of society to give them a chance at being self-sufficient. It organises community events, such as visits with volunteers to old folks, and promotes the importance of living green.
"Seeing new things being thrown out all the time, I've seen how truly wasteful our city can be. It's improved a bit these days, but we really need to be better at reusing and recycling."
Ho wants to further expand the operation. "We're becoming known, so we get a lot of donations now, but we don't have nearly enough hands or space to handle it. It's been tough – rent alone is too much pressure already."
While he has plans to make the social enterprise financially sustainable – it runs a second-hand shop selling furniture as well as clothes, books, toys – so far it hasn't been. He and his company have had to carry the rent and pay the staff.
"We get volunteers, but while it's nice to have help with occasional re-gifting, it's not a reliable source of manpower for all the daily logistics we have to deal with."
So for now, Ho continues to offer his own free labour, helping with collections, deliveries, logistics, to continue bringing those in need a ray of dawn light to end the night's darkness.