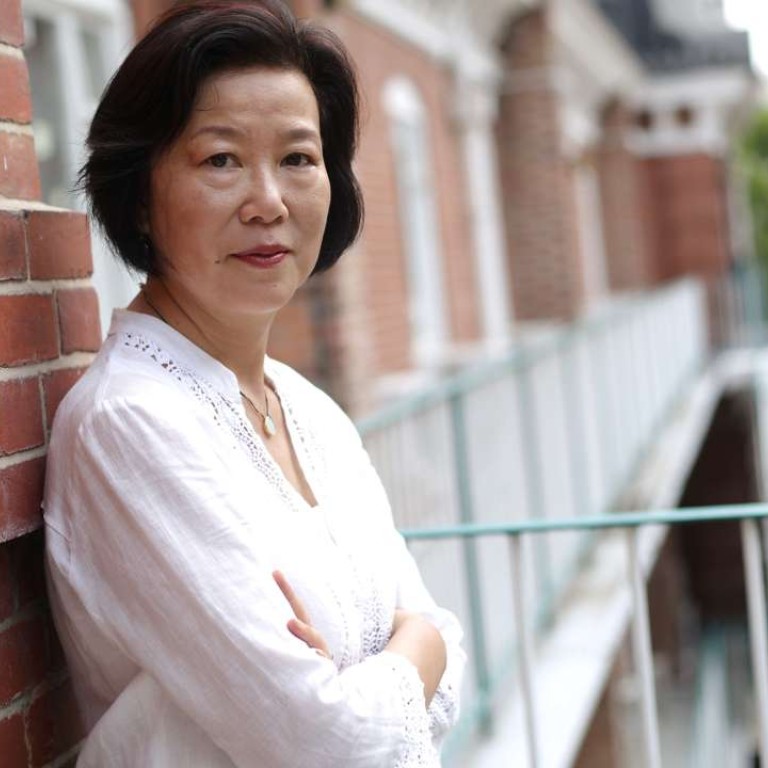 Young Asian musicians can show divided Hong Kong how to connect, says filmmaker
Oscar-winning director Ruby Yang's new film shows how orchestra players overcome their differences to make beautiful music
Hong Kong could draw a lesson from the qualities that have brought young musicians across Asia to perform together every summer for the past 26 years, says an Oscar-winning filmmaker.
Ruby Yang, who won the award in 2007 for a documentary on Aids in China, produced her latest opus on the Asian Youth Orchestra, a Hong Kong-based summer music camp launched in 1990 in which select young musicians from Asia rehearse and perform on tour over a period of six weeks.
"This documentary conveys a message of peace and friendship reflected among young orchestra players in their music-making, and that I think means something special to our society at present," Yang said of her 40-minute film, ahead of its premiere next month.
"There's lot of uncertainty in Hong Kong and the problem would be eased if people could listen to each other and connect – just like the young musicians overcome language and cultural differences by listening to one another in making beautiful music."
Commissioned by Hong Kong-based businessman Jim Thompson and sponsored by the Lee Hysan Foundation, filming began in March 2015 when the orchestra celebrated its 25th anniversary. Over 400 hours of film were shot to document the interaction of conductors, mentors, and players, including moments of laughter and tears, at rehearsals and on tour.
Charlie Wong, a local player among the 10 in the double bass section, recalled how there was anything but "peace and friendship" at the beginning.
"We didn't know each other and there was some misunderstanding among us. But music gradually brought us together and then we realised we were not the persons we thought we were," Wong said of his colleagues from seven countries.
"I think it's very important to identify our common interests, which got us to work out our differences for the common goal."
Richard Pontzious, who founded the Asian Youth Orchestra with violinist Yehudi Menuhin in 1990, said the documentary was not a promotional film but one that was based on what Yang saw through her lens.
"In Ruby's film people will see that AYO is so much more than a concert or what it takes to put together a concert tour," he said. "I would hope that Hong Kong people might take pride in knowing that what AYO is, can only be realised in Hong Kong."
Yang, born in Hong Kong, based in San Francisco and a visiting scholar at the University of Hong Kong since 2013, said her home city deserved more appreciation.
"Hong Kong is the ideal base because it is international. It has done so much but much of it has gone unnoticed, such as AYO, which features musicians from the mainland and Taiwan making music together regardless of the problems between the two governments," she said.
The sponsor holds high hopes for the public screening of the documentary.
"Music is magical. It can connect and bring people together," said Cecilia Ho, president of the Lee Hysan Foundation.
"We support this new film as it demonstrates how people from different cultures can communicate effectively through music."