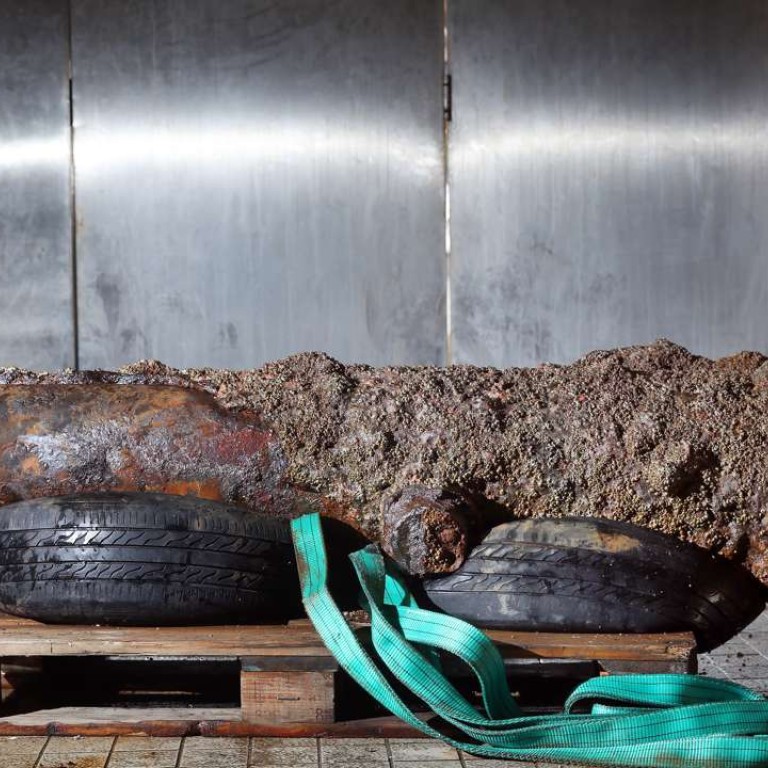 Hong Kong's sunken treasure: ancient anchor and cannon reveal our rich maritime history
Experts say more should be invested into exploration and Hong Kong's maritime archaeology
Two monumental artefacts were recovered over the weekend by a local diving group, marking a maritime heritage milestone for Hong Kong .
A diving team from the Hong Kong Underwater Heritage Group recovered an anchor stock - the upper part of an anchor - around Basalt Island, and a cannon off the coast of High Island. The anchor stock is believed to date back to the Song Dynasty, making it over 1,000 years old - Hong Kong's oldest marine artefact.
"It's important for Hong Kong's [maritime] history because it's evidence to show that Hong Kong is a location worth investigating," Dr Libby Chan Lai-pik, senior curator at the Hong Kong Maritime Museum said. The museum is a sponsor of the Underwater Heritage Group.
"The anchor is proof that Hong Kong was perhaps quite advanced during the Song Dynasty in terms of water transport and commercial trade."
The other artefact recovered was a cannon weighing one tonne. The site was discovered two years ago by a local diver, Raymond Man. Over the course of two days last weekend, it took a group of seven divers and 25 dives in low visibility to lift the weapon.
With the help of hammers and a car jack, divers pried the cannon from the seabed, but had to use a balloon and crane to lift it onto a ship.
While the artefact was covered in concretion, Paul Harrison, a conservationist from the Maritime Museum, estimated it to be from the 1830s to 1850s. There was a second cannon buried beneath the first one but the team had no time to recover it.
Dr Bill Jeffery, research associate at the Maritime Museum and associate professor at the University of Guam, has been leading the way for Hong Kong's maritime discovery trips since 2009. He said the artefacts add valuable knowledge to Hong Kong's maritime history.
"This trip is tangible evidence that there is historical material in Hong Kong's waters. There have been lots of surveys on land but not in water," Jeffery added, urging the government to invest more in maritime archaeology as it is important to the understanding of Hong Kong's history.
Since the artefacts were found in Hong Kong waters, they are officially government property. However, the divers and the Maritime Museum hope to work with the Antiquities and Monuments Office to showcase the artefacts in the museum and garner public interest.
"It's a part of history we would like to analyse and display," Jeffery said. "There is a long history of ships in this area. Now we just have to go out and find them."
This article appeared in the South China Morning Post print edition as: Two finds reveal Hong Kong's maritime heritage