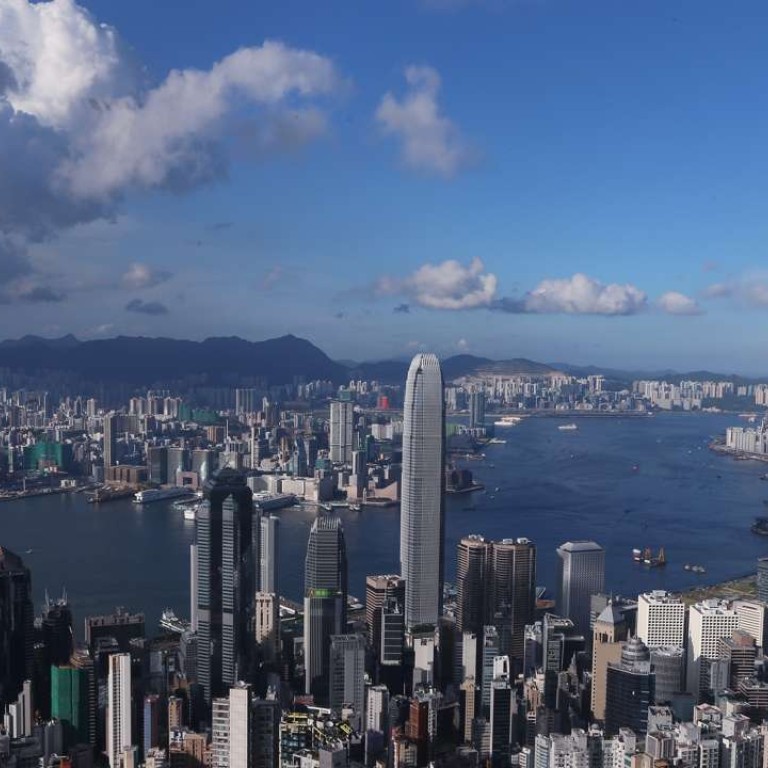 Is the expat community changing in Hong Kong?
Figures show an exodus of expatriates from the United States, Britain and Australia in the past year, with the number of Brits dropping 10 per cent, while the number of Filipinos rose to reach 200,000
Hong Kong has seen an exodus of expatriates from the United States, Britain and Australia in the past year, according to the latest figures from the Immigration Department.
Brits saw the biggest percentage drop (10.64 per cent) in their numbers, while the number of Americans and Australians fell by about 8 per cent and 5 per cent respectively.
Malaysia, Portugal, Japan, Canada, Indonesia and Singapore also saw declines in the number of their citizens living in the city during the same period, but to a lesser extent.
Overall the number of foreign residents living in the city only fell by about 1 per cent, but this was heavily influenced by a significant rise in the number of arrivals from the Philippines – traditionally the source of Hong Kong's domestic workers. The number of Filipinos increased from 193,354 to 201,063 from June last year to June this year.
Increasing numbers of workers are returning to their home countries after completing temporary contracts in the city or relocating to the likes of Singapore for new career opportunities, professional movers said.
Jon Boag, director of relocation company Swift Relo, said it had been a "very busy summer" and he had seen an increase in business. He said those who chose to leave Hong Kong often cited pollution as a key factor as well as new employment opportunities, adding that some only saw Hong Kong as a temporary home and had "just had enough here".
"Those who leave the city generally repatriate to Europe, Australia, the US, while some relocate to Singapore for a new job," he said. "The cost of moving has decreased as freight rates were lower this year. Swift Relo, which we established six years ago, helps more than 1,000 families move every year."
A spokeswoman for professional movers Asian Tigers Mobility said the US was increasingly the favoured destination for those leaving Hong Kong, followed by Singapore, Britain, mainland China, Germany and Japan.
The company, along with competitors Crown Relocations, reported a significant drop in the number of people moving to Hong Kong this year compared to last year, with the latter citing a 5 to 10 per cent decrease in inbound movers as well as an overall reduction in shipping units.
Michael Wan, general manager for Hong Kong and Macau at Crown Relocations, said there had been an increase in people leaving Hong Kong for Canada, which he attributed to people "seeking more educational opportunities for children or reunion with families that have been living in Canada since a great pre-handover migration period".
He also cited Africa as a destination for clients working for large corporations.
"Africa has huge growth potential, motivating us to dig deeper into this complex region," he said.
Marcy LaRont, president of the American Women's Association in Hong Kong, attributed the exodus in certain expat groups to the effects of the 2008 economic depression, the cost of living and the cost of housing.
"Expats here have increasingly been asked to 'go local'," she said. "And though many families will 'go local', for at least as many others this simply isn't feasible. Thus, you leave Hong Kong. And if companies can fill the remaining expat spots with younger and/or non-married employees without families, that is a smart economic move for them."
In their book Live and Work in China (2008), Jocelyn Kan and Hakwan Lau cite overcrowding, expensive housing, long working hours and the distance from the US and Europe as additional factors why expats may choose to leave Hong Kong.
This article appeared in the South China Morning Post print edition as: The changing face of Hong Kong's expat community