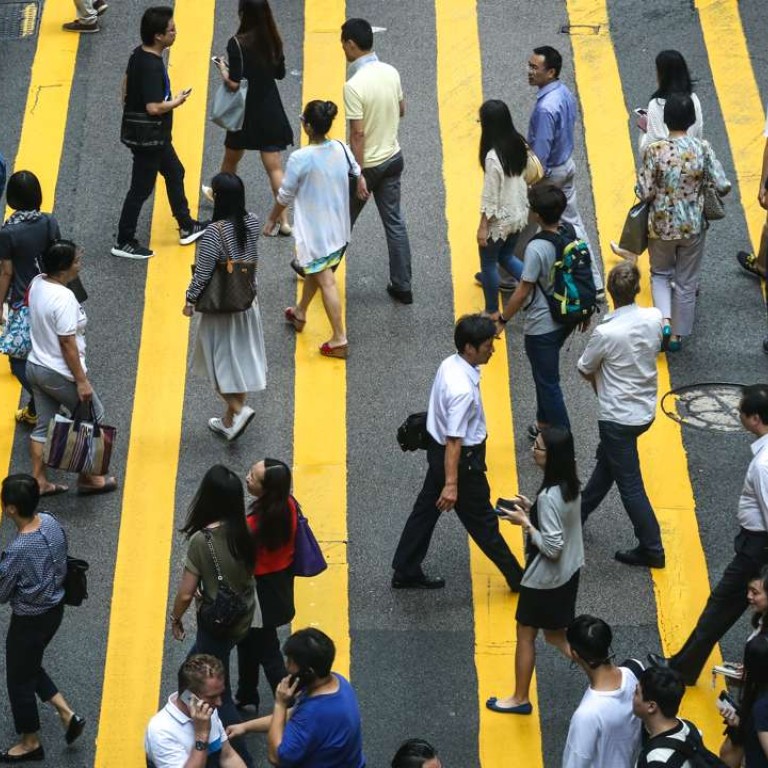 Four in 10 Hongkongers want to leave city, with some already planning their exit
Of those aged 18 to 30, 57 per cent of survey respondents say they want to make their home elsewhere
About 40 per cent of Hongkongers want to move away from the city, with one in 10 hopeful emigrants making actual plans to do so, a Chinese University of Hong Kong survey has found.
Respondents cited dissatisfaction with the government, crowded living conditions and major political and social disputes as the main reasons for their plan.
Though figures from an emigration agent and the government showed there was no significant rise in the number of people moving, an expert said more opportunities should be given to youngsters as the survey results partly reflected discontent.
"Hong Kong has been [engaging in more discussions] on how to attract foreign experts, but how can we also retain local talent?" University of Hong Kong professor Paul Yip Siu-fai, who specialises in population policies, said.
"Young people should be given more chances to take part in policymaking," he added.
The poll, conducted from September 23 to 27 by the Chinese University's Hong Kong Institute of Asia-Pacific Studies, asked 710 local residents aged 18 and older for their views on emigrating from the city. Of the respondents, 38.9 per cent said they would move elsewhere if given the chance. But only 10.9 per cent of those who expressed this hope – or 4.2 per cent of all respondents – had made concrete plans for their departure.
The survey revealed younger people had a stronger desire to move than their older counterparts. About 57 per cent of those between 18 and 30 said they had emigration plans compared with just 26 per cent of those aged 51 and above.
Taiwan was also the most preferred destination, with 16.3 per cent of respondents picking the island. Australia and Canada came in second and third place.Many of those looking to leave Hong Kong said factors such as bigger living areas and higher democracy and freedom levels were behind their destination choices.
Almost 70 per cent of the respondents were dissatisfied with the city's political environment while over 40 per cent were unhappy with the housing situation.
According to the Security Bureau, the estimated number of emigrants last year was 7,000, down from 9,800 in 2005.The figure was based on the number of applications for the Certificate of No Criminal Conviction, which is done for immigration purposes.
EK Immigration Consulting chairman Eddie Kwan King-hung said the number of inquiry calls has increased from about three per day in 2014 to six recently but thatthere was no actual rise in the number of customers who emigrated with the help of his firm, which maintained up to 50 families annually in the past three years.
This article appeared in the South China Morning Post print edition as: '4 in 10 Hongkongers want to relocate'