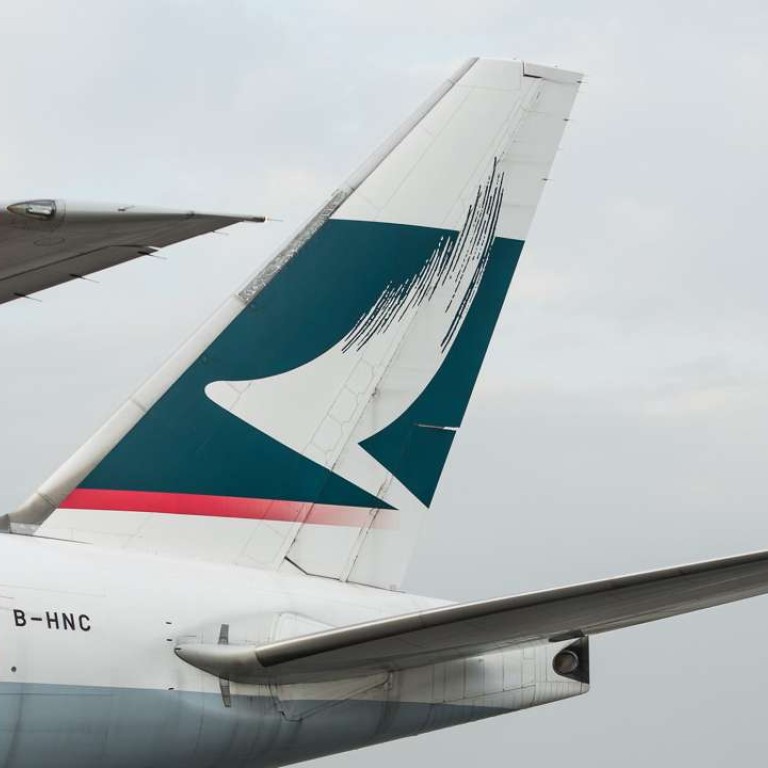 Hundreds of US-based cabin crew face loss of welfare benefits as Cathay Pacific halts payments
Hong Kong airline says that as a non-American company it is not eligible to make the contributions to social security and health insurance programmes
Cathay Pacific faces unrest and deep discontent among its US-employed cabin crew after halting contributions to their social security and health insurance "medicare" programmes.
As a result more than 400 people based in Cathay bases in New York, San Francisco and Los Angeles face the loss of government retirement payouts and post-retirement health care insurance protection.
The airline says that for several years it had mistakenly contributed to a benefits scheme provided by the US government. Now Cathay has told the employees that it is exempt from such payments as it is a non-American employer with staff working on non-American registered aircraft.
"We understand that we have no alternative but to comply with the US tax law and regulation," the airline told staff in a letter.
And in a response to the Post, a spokeswoman said contributing to the scheme would not be lawful.
The change in policy means Cathay will save US$1 million a year in employee related contributions, according to a leaked email. However, it denied the move was motivated "due to any cost concern".
Crew who made social security contributions over recent years, typically 6 or 7 per cent deducted from their salaries, could get a refund but they would not then be eligible for the benefits.
The US Association of Flight Attendants (AFA), which is helping the non-unionised Cathay staff, said the problem facing employees was that they needed at least 10 years of contributions to draw benefits.
Cathay staff said they were told about the situation only three weeks after the payments were halted.
Mary Lou Savage, the AFA's employee benefits attorney, said: "There is no reason that Cathay could not have continued withholding and paying payroll taxes. The company unilaterally, without notice, made this decision for the cabin crew, permanently jeopardising their retirement."
The airline said it had no other option as voluntary contributions were not legally permissible.
Taylor Garland, an AFA representative, said while Cathay's move was legal it had demonstrated an absence of goodwill and "any sense of responsibility".
"We are trying to help the cabin crew but some of this damage ... could have a permanent impact that they will not be able to change and they have had no say on the matter," Garland said.
Cathay acknowledged the "potential impact" on individual crew members but said each case would be different according to their employment history before they joined the company and their years of service at the carrier.
It has 10,000 cabin crew and the US is its second largest base.
The severance of social security benefits was a blow, the union said, claiming US staff were the lowest paid of the airline's flight attendants around the world. It said Canadian colleagues made 23 per cent more and London crew pay was 10 per cent higher. A Cathay spokeswoman said remuneration was in line with local market rates.
This article appeared in the South China Morning Post print edition as: Cathay halts welfare payments for US-based crew