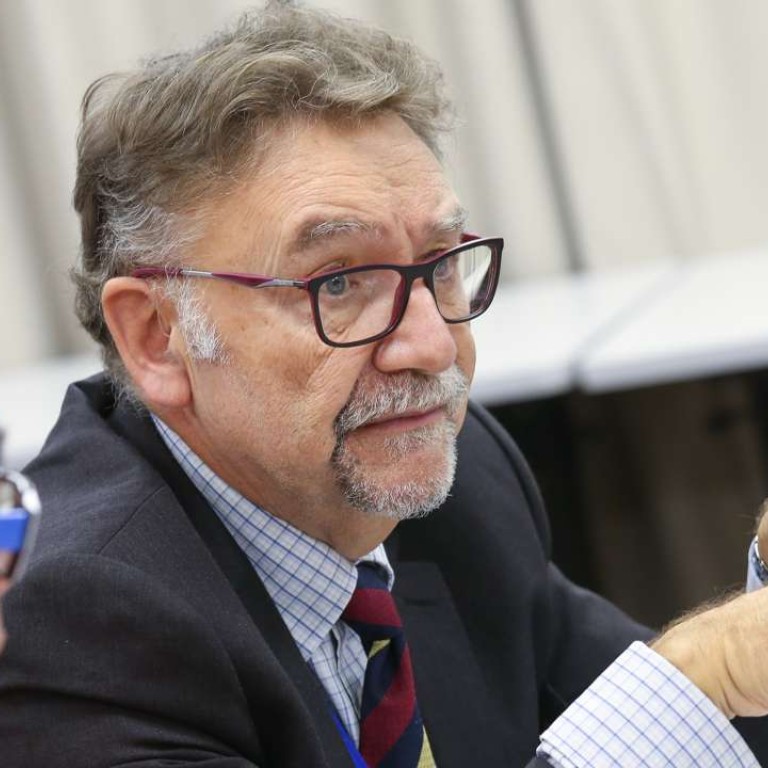 Better coordination needed in worldwide disaster response after Haiti failures, medics say
Experts voiced their concerns at the Hong Kong Academy of Medicine in Wong Chuk Hang for the third World Health Organisation (WHO) EMTs Global Meeting last week
Failures to coordinate relief work in the wake of the 2010 Haiti earthquake led to many patients having limbs amputated without their consent, or without proper follow-up treatment, according to a medic who spent time working in the country.
The concerns, among other worries about coordinating worldwide relief efforts, were raised last week as medical experts from 65 countries gathered at the Hong Kong Academy of Medicine in Wong Chuk Hang for the third World Health Organisation (WHO) EMTs Global Meeting.
"Many patients didn't know who did their surgery. They were not identified. There was no consent. There was no follow-up," said Tony Redmond, deputy director of the Humanitarian and Conflict Response Institute of the University of Manchester (HCRI).
Following the Haiti earthquake calamity, many countries deployed their emergency medical teams (EMTs) to Haiti to provide relief but the lack of coordination prevented the overall relief operation from being effective and, more importantly, transparent.
Redmond said the failure of coordination was on full display during the Haiti disaster.
For example, while some groups amputated only 10 per cent of their patients, the amputation rate reached over 45 per cent with another group in the same region. "We couldn't find medical records ...We don't know why they did it," he said.
He added too many foreign aid groups flooded into the affected area, some uninvited, and ended up becoming a huge burden to the host country: "The traffic was clogged up ... And people came in without their own equipment and started looking for equipment after they got there."
"[So since Haiti], we set up a set of minimum standards for Emergency Medical Teams," he said. "We now classify them into different types according to their capacity."
While there are only six verified EMTs under the new classification system, which was recently put in place by the WHO, 75 EMTs worldwide are in the process of being verified, which can take up to 18 months.
Although Hong Kong currently does not have an official EMT yet, Redmond said that the city "certainly has the capability to form one".
The Hong Kong Jockey Club Disaster Preparedness and Response Institute (DPRI) has been playing an important role in developing EMTs core training curriculum.
DPRI, which has been working with HCRI, has been providing trainings to EMTs in mainland China and is looking to extend such training to other countries or EMTs. Mainland China currently has one verified EMT.
In September, DPRI went to Fujian province in China to provide training for domestic health professionals. Chiu Cheuk Pong, a local nurse who worked in Liberia to relieve the Ebola outbreak with Doctors Without Borders in 2014, shared his experience in relieving outbreaks.
"It is crucial to understand the local culture when you are on a relief operation," he said.
He said, in Liberia, while it is a local custom for families to wash the dead corpses, humanitarian aid groups had to educate the local about how Ebola is transmittable through physical contact in order to contain the outbreak.
"We also told people not to give medications to patients by hands in [Ebola outbreak areas]," he said, "We shared experience with them on how to drop medication to patients using a slide."