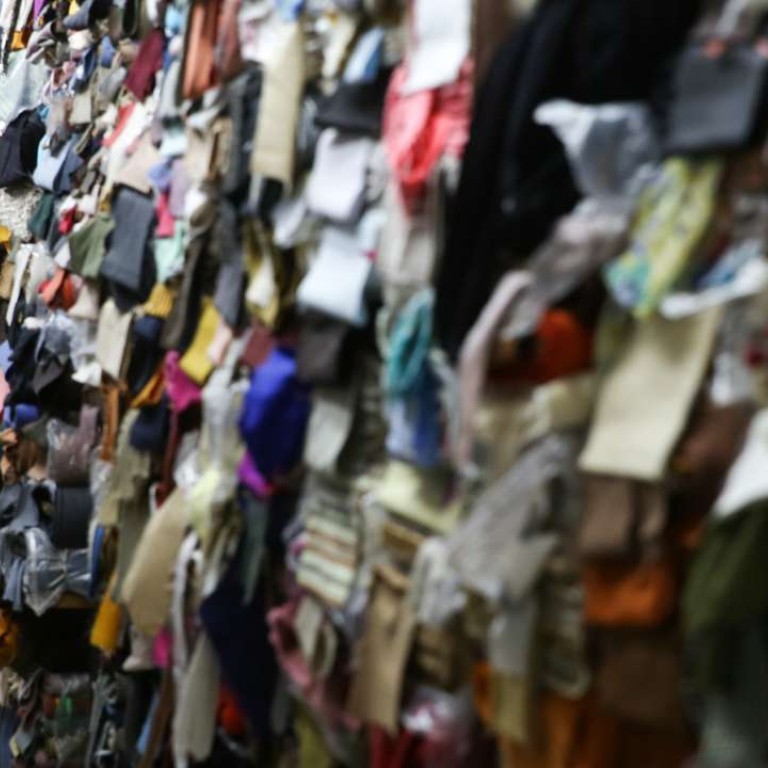 Hongkongers gather at Sham Shui Po fabric market in protest at closure order as stall owners decry 'insufficient' compensation
Up to 90 per cent of vendors at Yen Chow Street Hawker Bazaar won't accept deal on the table to relocate, representatives say
About 90 per cent of vendors offered compensation to vacate Sham Shui Po's 38-year-old Yen Chow Street Hawker Bazaar will not take up the offer, a spokesman for the fabric sellers said on Tuesday.
This came as hundreds of customers, local residents and handicraft makers gathered at the market to rally support for its 50 stall owners as they called on the government to withdraw a clearance order and return to the negotiating table.
In September, the Food and Environmental Hygiene Department issued letters to stall owners ordering them to leave by February.
The government plans to redevelop the area for public housing.
A total of 33 eligible hawkers were offered compensation of HK$60,000, or HK$15,000 and priority when bidding for new stalls at Tung Chau Street Temporary Market – which will be developed into a fabric market. They were also offered a 20 per cent discount on rents for three years at the new location. The remaining 17 stall owners were unable to prove their identities as vendors so were not eligible for the compensation package.
Ho Ying-hoi, chairman of Yen Chow Street Hawker Bazaar Concern Group, said he understood 90 per cent of those offered compensation would not accept the proposal as the amount was insufficient and rents at the new location too high. He said they would prefer to stand in solidarity with those not offered the package.
Among about 50 handicraft makers selling handmade goods outside the fabric market on Tuesday to show support for the hawkers was Joyce Lam, an accessories designer.
She said she wanted to do something for the vendors who had helped her a lot when she was a design student.
"I could get a small amount of fabric at a cheap price here as the vendors were very willing to negotiate," Lam said.
Another woman, surnamed Tse who lived nearby, visited the market on Tuesday with her husband and two daughters.
"The history of this place is important, so I wanted my daughters to come and learn about the market," she said, adding that the government's plan to close the bazaar was "inhumane".
This article appeared in the South China Morning Post print edition as: Stalling action