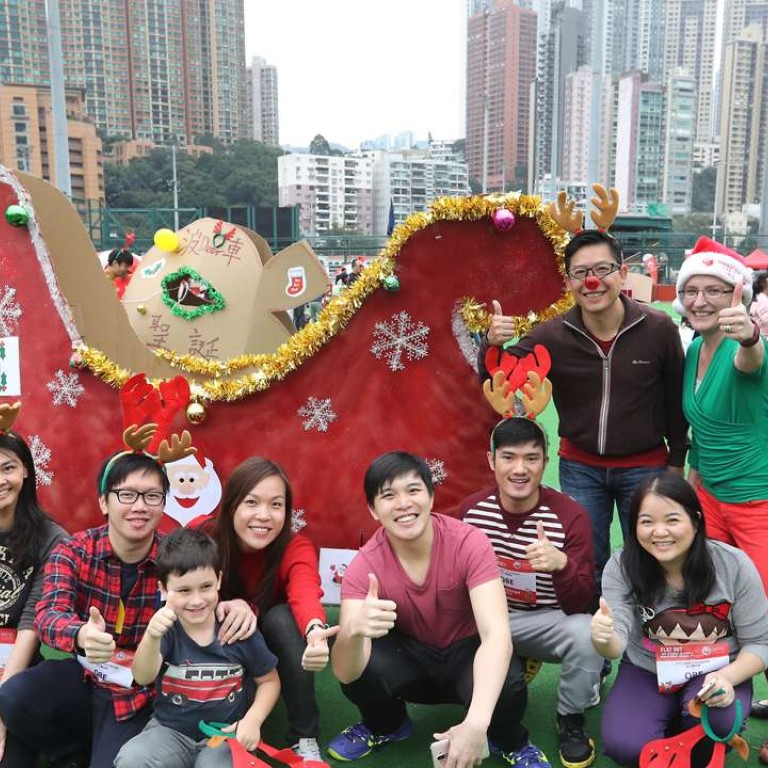 Insurance firm seeks to bridge Hong Kong wealth income gap by serving local community
Employees give time to city and raise HK$150,000 in first-year partnership
The government should work more closely with NGOs, charities and companies to bridge the city's growing wealth gap, a senior official at a leading insurance company said.
David Fried, chief executive of the emerging markets division of QBE Insurance Group, Australia's largest global insurer, said the ­difference between the rich and poor was widening not only here but also all over the world.
"Most people tend to think about it only around Christmas time," he said of the gap. "But the phenomenon goes well beyond just the holiday season. Helping the less fortunate should never be seasonally based."
Wealth inequality is deeper than ever, with 10 per cent of the city earning 29 times more than the rest of it, and about 1.15 million people living in poverty, ­according to Oxfam. The fortune of the 18 richest men in the city amounts to HK$1.39 trillion.
There were no simple or quick solutions to the growing wealth gap phenomenon, Fried said.
"As an insurance company, we help people recover from unexpected events," he said. "And through our charitable initiatives we help people get back on their feet and face problems or unfortunate circumstances."
QBE partnered with Operation Santa Claus for the first time this year and raised HK$150,000 for the cause.
Jointly organised by the South China Morning Post and RTHK, it has raised more than HK$250 million for over 230 charitable projects since 1988.
Fried revealed the charity campaign supports a key QBE objective: serving the community.
"We want to give the communities in which we operate the confidence to overcome adversity and lead more successful and ­independent lives," he said.
Children's charities have ­always been high on Fried's ­personal preference list, and he noted Christmas was always "a very special family time" especially when he was a boy and when his children were younger.
FHL Adventure Education Centre, based in Cheung Sha Wan, is one charity that supports underprivileged children.
Next year, the centre's new programme, titled "A Step Towards Your New Life", aims to provide English tutoring to 100 young adults and 2,000 primary school children in the city.
In 2011, QBE Insurance Group founded the QBE Foundation, its primary global corporate responsibility initiative. Through the group, the company supports various charities around the globe.
Most activities were close to home to ensure local needs were met, Fried said. "We also encourage our staff to be involved in ­giving back to the community both financially and in terms of their time." Staff are given time off to perform community work.
Last year, employees from the company's emerging markets ­division donated money to ­victims of the earthquake that struck ­Ecuador in April.
Since its establishment, the foundation has donated almost HK$4 million to charitable ­organisations in the Asia-Pacific region.
This article appeared in the South China Morning Post print edition as: insurer minds the gap to help those in need