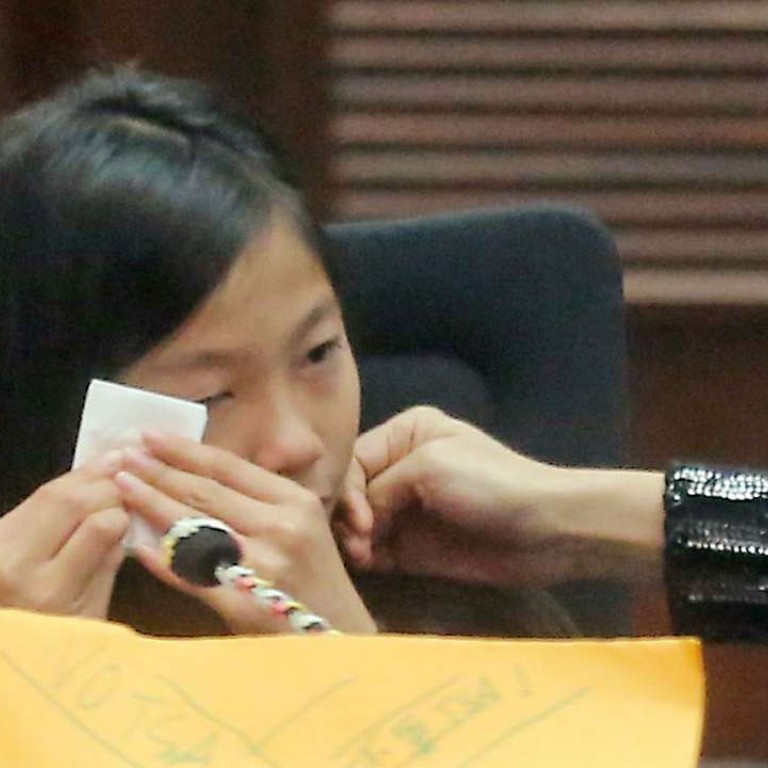 After 71 student suicides since 2013, education chief told Hong Kong schools are like a 'prison'
Recent government report found no direct link between system and 71 suicides in last three years
Hong Kong's top education official came face to face with the people his decisions affect most yesterday at a highly-charged meeting to address the problem of student suicide.
A specially convened Legislative Council meeting – which saw school children and parents give accounts of long school days, over-stretched teaching staff and hours of homework – also ended with education minister Eddie Ng Hak-kim being criticised for "leaving early".
The meeting was called to discuss a recent government commissioned report which concluded that there was no direct link between the education system and the fact that between 2013 and 2016, 71 students had taken their own lives.
Watch: Minister, why is it so stressful?
That report, by the Committee on Prevention of Student Suicides – chaired by suicide studies scholar Professor Paul Yip Siu-fai – was presented to the Education ­Bureau in November last year and was aimed at identifying ways of preventing suicides among young people.
Primary Three student, Wong Long-fun, told the meeting that he could barely rest and spent two hours a day on homework.
"I feel tired every day and cannot sleep. Almost every subject needs assessment. Including dictations, I have assessments almost every other day," said Wong.
"Do you know we are having a hard time? Could the education system be changed?" he added.
Another young student, Chan Yu-ling, who is now an international school student, described local schools as like a "prison".
"School was like a prison to me. I wasn't allowed to move around, drink water, eat, go to toilet or talk randomly in classroom. I couldn't even run during recess," said Chan, who added that she once completed her homework only at around midnight.
"Now I only have three [pieces of] homework a week, and have a lot of time for reading and playing every day," she said.
Teachers also complained that the report did not mention staff recruitment, a critical issue they contend.
Ng said the bureau would continue to review and improve the system, but faced a backlash from parents and teachers when he got up to leave the meeting.
"As the meeting has been extended to 1.40pm, I can't stay for the full meeting because of official duties," Ng explained.
A bureau spokesman later explained that the meeting was originally scheduled for three hours from 9.30am to 12.30pm. But it was later changed to a two-session meeting and has been extended to 1.40pm. Ng therefore could only stay for the first session, which lasted for almost three hours.
While the spokesman did not state what official duty Ng had, the minister was reportedly seen in a Volunteers Federation award ceremony as one of the guests.
If you are feeling stressed or in need of support, contact Samaritan Befrienders' 24-hour hotline on 2389 2222
This article appeared in the South China Morning Post print edition as: Education chief meets pupils to discuss spate of suicides