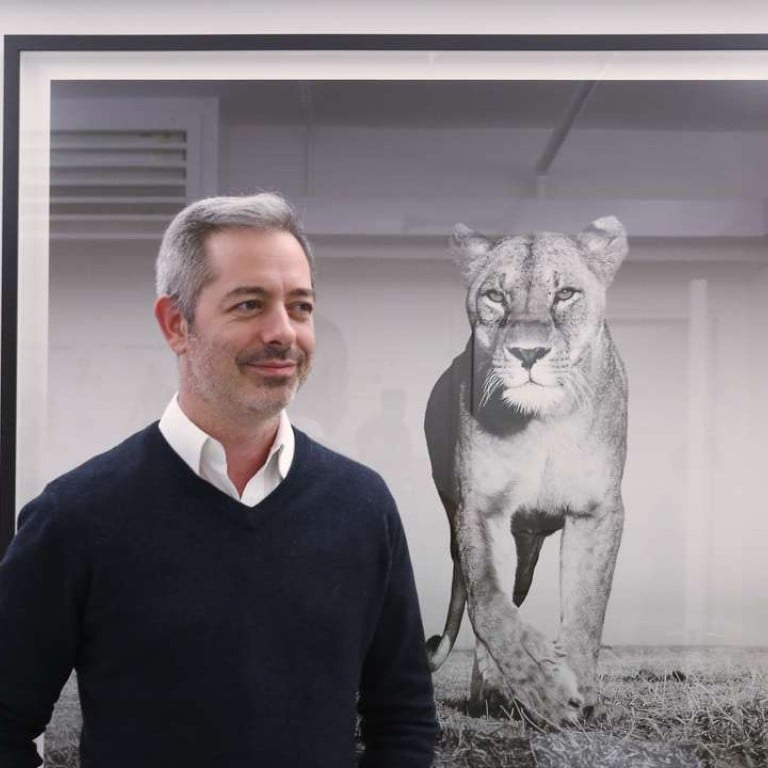 The Hong Kong health clinic giving the city's least privileged a free checkup
One day in November, students from Chinese International School and medical practitioners banded together to provide free health consultations
It was a hectic, but ultimately rewarding Sunday back in November for one private medical practice in Central, which opened its doors to the city's underprivileged for free consultations.
Dr Damien Mouellic, an osteopath at Dr Lauren Bramley & Partners, and Mala Uttam, service and action coordinator at Chinese International School, co-organised the free service day on November 12.
The pair began preparing for the day last September by recruiting 30 medical practitioners and 12 senior students from the school. The students raised funds, contacted beneficiaries and coordinated the doctors' schedules.
The session attracted 350 sign-ups from beneficiaries at non-governmental organisations, including Christian Action, Crossroads, and St Barnabas' Society and Home.
Of those who signed up, 130 were granted access to receive the free specialist medical treatment.
Among them were 30 refugees from Burundi, Rwanda, Yemen, Ethiopia and Egypt.
The selection criteria was a median household income of HK$8,000 or less. Using the student-raised funds, the school agreed to cover the cost of medication, food and transportation for the beneficiaries.
"This is the first time something like this has happened in Hong Kong," Uttam said.
Uttam said the idea originated from a discussion she had with Dr Mouellic on the growing disparity between the rich and poor in Hong Kong. It was then that the osteopath suggested the free clinic.
"If we do, I have volunteers at my school," Uttam replied immediately.
She said patients were treated for medical conditions ranging from deep-vein thrombosis to chronic respiratory issues, to a headache that had lasted one patient ten years.
But it was the dentist, in the end, that was the most popular as some of the beneficiaries had not seen a dentist once in their lives.
"The dentist actually had a bit of a breakdown afterwards," Dr Mouellic said. "It was an intense eight hours to see as many patients as possible... It was very emotionally taxing. These people – you could feel their story when they walked in."
The same feeling was shared by the 12 students of which some translated for the patients during the medical consultations.
"Listening to their stories and having to recite them again … it was really hard," Nicole Yip, 16, said.
"At some points, it was a little too much and I had to take a break."
But all of the organisers agreed it was a euphoric experience to see the patients benefit from receiving health care. Meanwhile, students said they learnt management skills and understood Hong Kong better through the beneficiaries.
Two months later, the students are now busy preparing for a second free session, set for February 18.
They are now arranging logistics and contacting potential beneficiaries. But this time, they hope to take in 160 patients.
"I have visions of this clinic becoming a regular and easily accessible thing for Hong Kong locals and refugees," Emily Duncan, 16, said.
This article appeared in the South China Morning Post print edition as: the clinic giving everyone a checkup