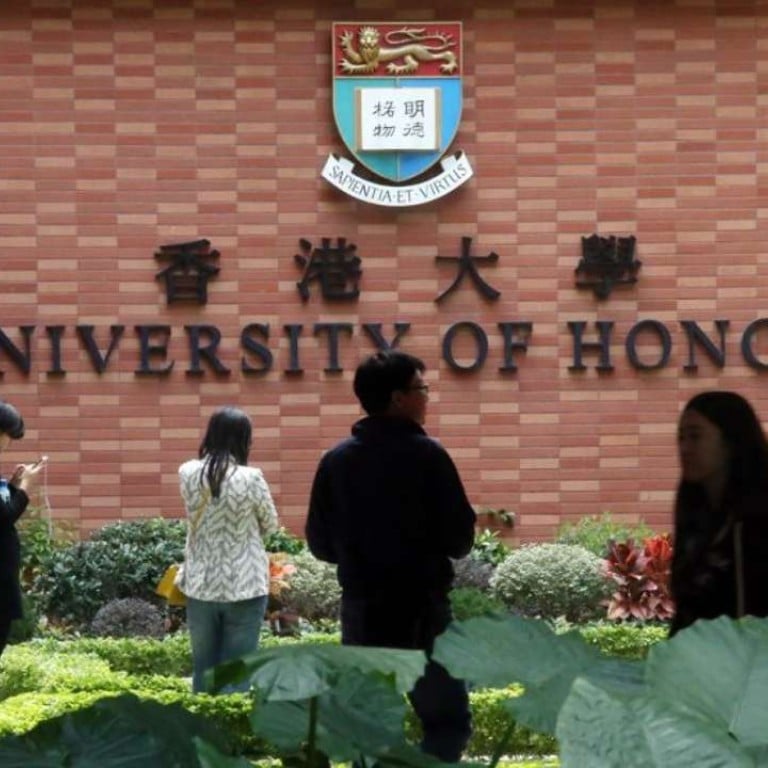 HKU named Asia's most international university ... and third in the entire world
Chinese University also rises to 28th from 108th last year as global reputation factored for first time
The University of Hong Kong has been ranked the world's third most international university, according to a recent ranking of 150 institutions around the world.
While HKU retained the position it scored previously on the annual list, Chinese University saw a great leap upward to 28th from 108th last year, as the ranking changed its methodology to factor in for the first time a university's global reputation.
HKU was ranked highest among all Asian universities.
"Not only do [Hong Kong universities] have a large body of international students and faculty, they also have a strong international reputation," said Phil Baty, world university rankings editor of London-based Times Higher Education, which published the ranking.
Baty said many universities that were above Chinese University last year had been excluded this year because they did not have as strong a global reputation.
The new fourth element – a university's international reputation – comprises 25 per cent of the total score.The other factors were proportions of the following: the university's international students, its international staff, and its journal publications with at least one international co-author.
Baty said international reputation was measured based on a global reputation survey of 10,000 scholars around the world.
"Hong Kong's success is undoubtedly partly due to some underlying characteristics ... the ranking is dominated by universities in small, export-reliant countries or regions where English is either an official language or widely spoken," he said.
"But our data and conversations with universities also show that internationalisation is a key part of Hong Kong institutions' strategies to attract the best students, scholars and staff, create the most effective and engaged teaching environments, and produce the best research."
Spokeswomen from HKU and Chinese University said their institutions' goal was to strive for excellence in teaching, research and knowledge exchange.
The HKU spokeswoman said the university would continue its work to become a world-class university in Asia and improve its reputation globally.
The Chinese University spokeswoman added that various league tables used different evaluation criteria and produced different results.
She said the university would continue to commit to education for the benefit of Hong Kong, the mainland and the region.
ETH Zurich and École Polytechnique Fédérale de Lausanne, both located in Switzerland, came first and second in the rankings.
The National University of Singapore was one place after HKU at fourth, followed by Britain's Imperial College London and Oxford University at fifth and sixth.
Five mainland universities appeared in the top 150: Peking University (121), Nanjing University (129), Renmin University (137), Tsinghua University (143) and Fudan University (146).