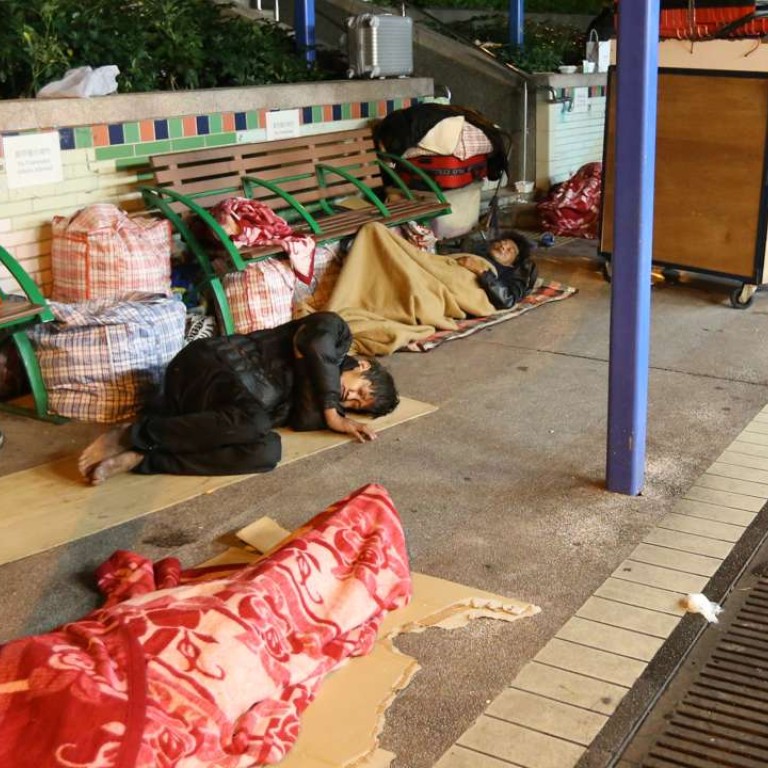 Number of rough sleepers in Hong Kong remains double the government estimate, experts say
Welfare organisations suggest about 1,600 people are sleeping on city's streets
The number of homeless people in Hong Kong remains double the figure released by the government, according to community organisations and academics.
There were 1,614 street sleepers without a stable or permanent home in 2015, according to a study by City University and collaborators titled the Homeless Outreach Population Estimation. The figure represents a 14 per cent increase from the previous year, when it stood at 1,414.
But in the Social Welfare Department's online database of the number of rough sleepers, which it updates monthly, the number of registered homeless was 874 in the 2015-16 financial year.
The discrepancy has long raised concerns about how the government collates its figures.
In a meeting of the Panel on Welfare Services at the Legislative Council on Monday, some members expressed concerns that the figures were "inaccurate" and "much smaller" than the number provided by community organisations,
according to a government report on the meeting.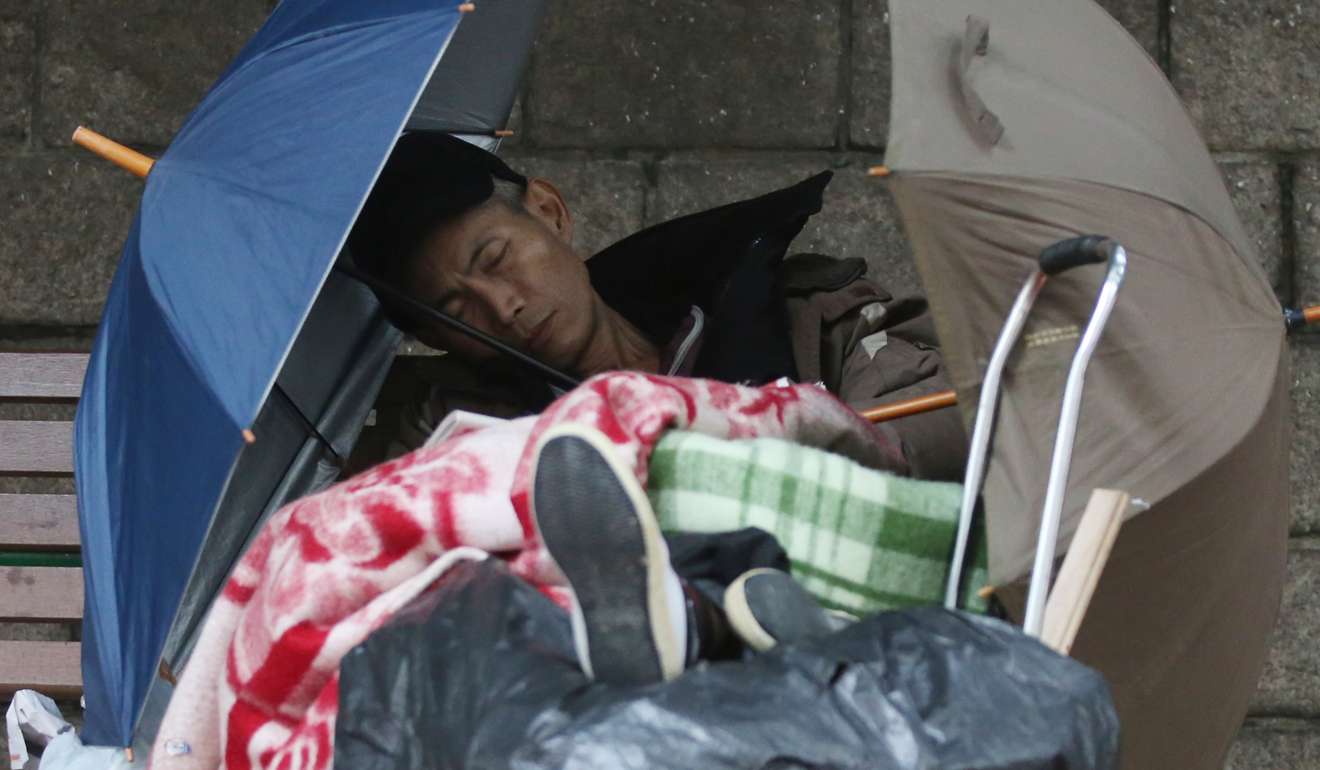 In response, the government said its figures were "indicative only and would fluctuate depending on a number of factors, such as economic conditions and the employment status of the street sleepers".
Meanwhile, a spokeswoman for the Salvation Army said the number of street sleepers was also being cushioned by the amount of people forced to live in poor quality housing, namely subdivided flats.
"They can't afford most private housing, and there is a long wait for public housing," she said. "This problem is not a secret at all."
A further 10,000 people are estimated to be living illegally in industrial buildings or rural areas.
Additional reporting by Naomi Ng