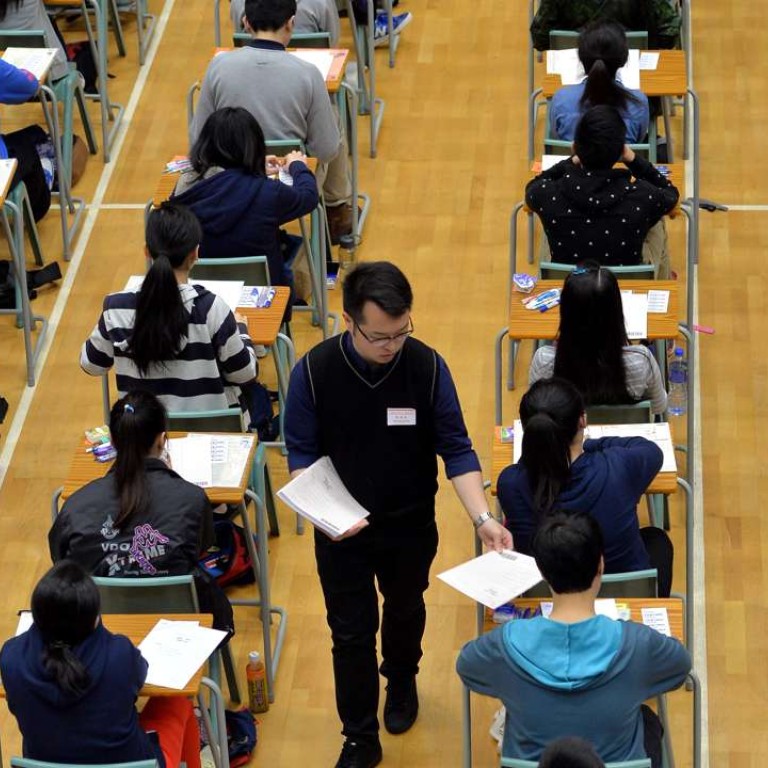 Stress levels of Hong Kong DSE takers reach three-year high
Reasons cited include inadequate time for test preparation and concerns about future prospects
The level of stress experienced by students taking the ongoing university entrance examination in Hong Kong has hit a three-year high, according to a survey released on Sunday, with most citing inadequate time for test preparation and concerns about future prospects as reasons.
The poll by Hok Yau Club, which interviewed about 1,700 students taking part in this year's Diploma of Secondary Education (DSE) examination, found that the average rating students gave for their stress level caused by the test was 7.12, which was 0.13 points and 0.29 points higher than the results for last year and two years ago respectively. Respondents were asked to grade their stress levels from 0 to 10, with the latter being the highest, meaning the pressure was too much to bear.
A total of 18 per cent of students indicated that their stress levels had hit the maximum of 10 points, up from 14 per cent last year.
Among the main sources of pressure were inadequate time for exam preparation (51.5 per cent), concerns about future prospects (47.2 per cent), self-imposed expectations (39.7 per cent), curriculum being too packed (35.4 per cent) and parental expectations (31.5 per cent).
The survey also found that more than 40 per cent of students said their parents had put pressure on them for the examination, with nearly 30 per cent viewing the stress as negative, up by nine percentage points.
Close to 60 per cent of the respondents said they hoped their parents would give them more space during the examination period, and about 46 per cent wanted their parents not to compare them with other students.
Chan Sin-man, the vice director of Hok Yau Club's student guidance centre, believed parental expectations were a significant source of stress but said parents could also play the role of a supporter or a guide instead.
"If students can find out and develop their interests and abilities as early in life as possible and then set their goals, this will certainly give them motivation to take part in the public examination and at the same time lighten the pressure when considering their future prospects," she said.
Separately, a survey by the Salvation Army found the perceived employability of students with work experience was relatively higher than those without.
According to the self-assessment poll of 2,236 senior secondary school students, those with work experience fared better in all 12 employability assessment areas. This was particularly evident in "optimism" – those with work experience scored 3.24 while those without it tallied 3.14. In the area of "responsibility," those with work experience scored 3.60 versus 3.52 for those without it. Respondents were asked to rate their employability from 0 to 5 with the latter being the highest score.
This article appeared in the South China Morning Post print edition as: Stress level for test hits three-year high