Focus
Get more with myNEWS
A personalised news feed of stories that matter to you
Learn more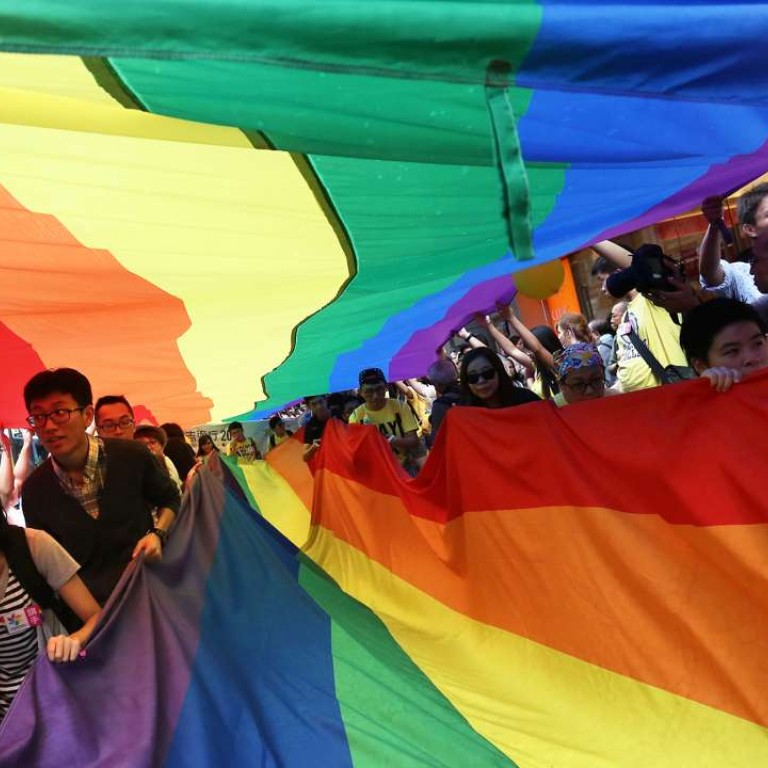 Hong Kong urged to do more to attract the pink dollar as way to overcome the tourism downturn
One example is a bid to get Hong Kong to host the Gay Games in 2022; organisers say the athletics event could draw in HK$1 billion for the city
There has been a lot of talk recently about the power of the pink dollar. Industry observers say there is a lot of it to be tapped globally and the Hong Kong government and the community should be more forthright in supporting initiatives to help the city get a share of the gay tourism market.
But that is a long-term goal. A short-term prize is in the offing in the form of a bid to secure the Gay Games in 2022.
Hong Kong, Guadalajara in Mexico and Washington DC in the United States are on
the shortlist to host the games
, the world's largest sporting and cultural event specifically for lesbian, gay, bisexual and transgender (LGBT) people.
The LGBT market is viewed as a niche tourist sector that has become a fast-growing force in the international travel industry in recent years.
The pink dollar has proven its robust consumer power in many cities around the world, including San Francisco and Taipei. The former has been voted a favourite travel destination by sexual minorities, while the latter has over the years been a top choice for visitors to its annual pride parade.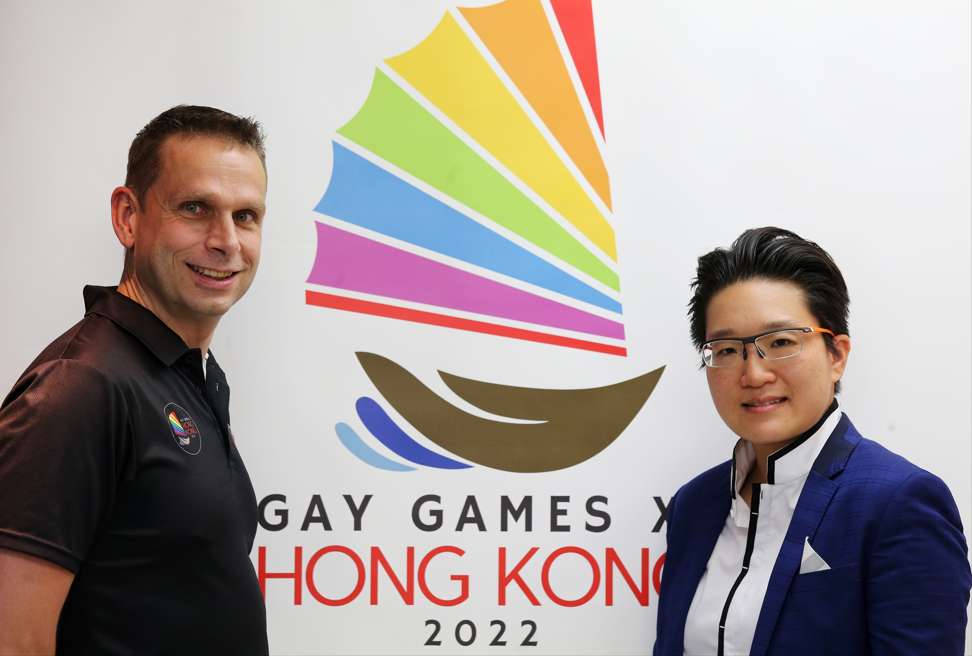 However, Hong Kong seems to have been largely missing out on similar business opportunities amid social stigma and strong opposition from religious groups.
With its huge growth potential and as the pursuit of the pink dollar accelerates worldwide, the big question is whether Hong Kong is ready to woo gay tourists.
"LGBT-themed events like the Gay Games could bring significant tourism dollars from markets where people generally have higher disposable incomes," said Paul Thompson, founder of Hong Kong-based consultancy LGBT Capital.
According to its research, the total value of Hong Kong's LGBT tourism market was estimated to be US$4.3 billion in 2015, representing about 1.45 per cent of the city's gross domestic product for that year.
The gay community tends to spend more on travel as it often does not have the financial burden of raising children, Thompson said.
With its international reputation, Hong Kong has huge potential to become a regional travel hub for LGBT tourists, especially those from the mainland, where homosexuality was declassified as a mental health disorder only in 2001.
"In many ways, there is a great need to travel for [mainland] people who want to get away from places where they found it difficult to lead an open life," Thompson said.
Mainland China is the world's third-largest LGBT market after Europe and the US, representing a spending power of US$300 billion per annum. At least 70 million LGBT people live across the border, more than the total population of France, according to the 2016 China LGBT Community Report.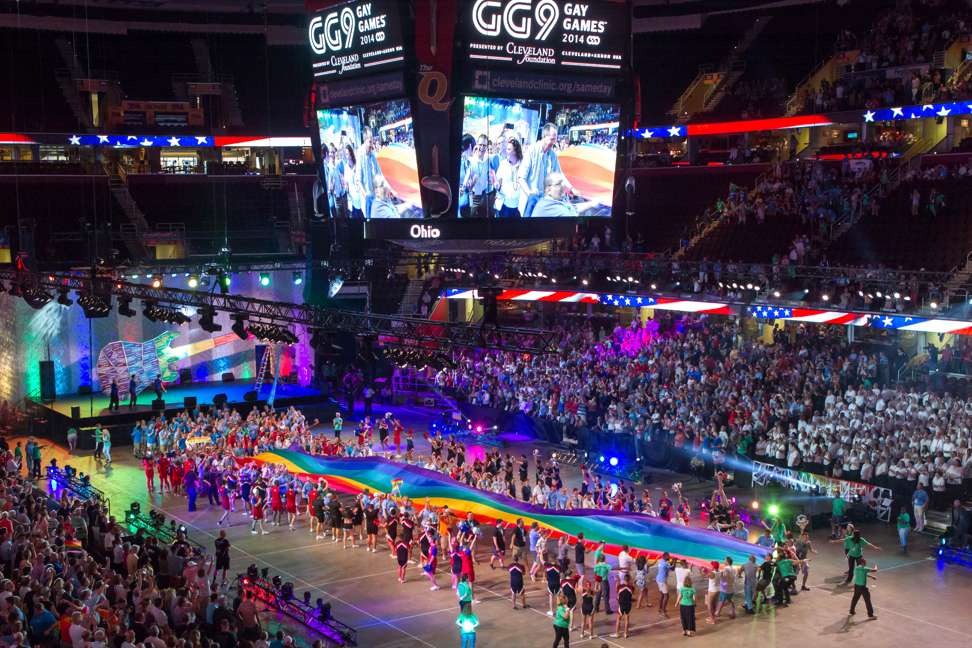 Hong Kong was the most visited overseas travel destination by mainland LGBT tourists last year ahead of Thailand and Macau, according to the same report which surveyed more than 8,000 people.
Mick Lin, an openly gay man from Guangdong province, said Hong Kong was an ideal place to travel with his boyfriend.
He has joined the city's annual pride parade along with other LGBT-themed events for four consecutive years.
"Hong Kong is a very convenient place for us to visit," he said, as it only took about an hour to get to the city from Guangzhou by train. While Taiwan appears to be more inclusive towards the LGBT community, pricey air tickets and its complicated visa application process have discouraged him.
"The atmosphere at Hong Kong's LGBT events is often very good and there are always a lot of participants from overseas," he said.
Last year's annual pride parade saw 6,800 participants. About 12 per cent came from the mainland and 13 per cent from overseas, according to event director Yeo Wai-wai.
"The number of overseas participants is growing," she said.
Pink Dot, one of Hong Kong's biggest LGBT gatherings, has also attracted tourists in recent years.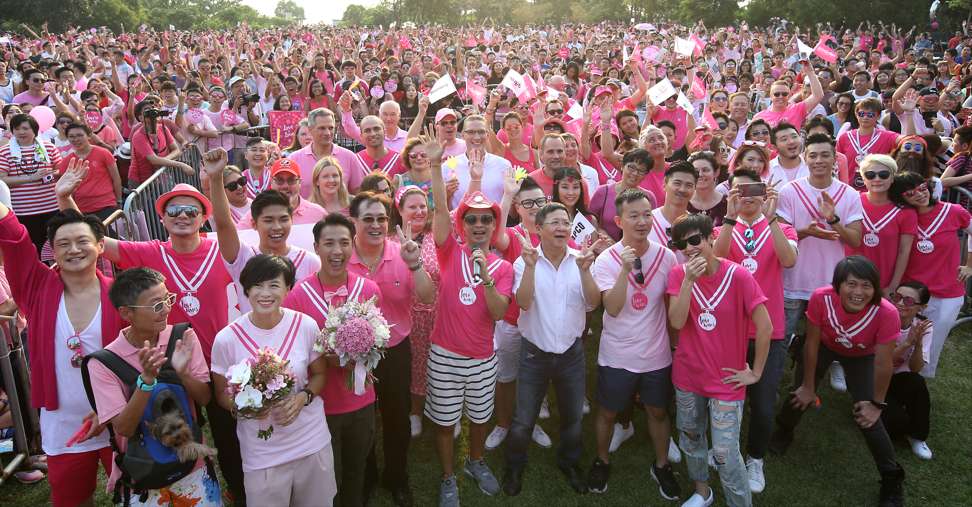 The number of participants at the carnival-like annual event, which started in 2014, reached 15,000 last year.
"We are seeing more and more rainbow friends coming from across the border," said Abby Lee, co-director of Pink Dot Hong Kong. She said about 25 per cent of participants at Pink Dot were non-locals.
Compared with Pink Dot Singapore, where foreigners and overseas sponsors are banned, Hong Kong is in a much better position to attract overseas visitors as long as it can provide events such as concerts and film festivals.
Film lovers in the region have flocked to the annual Hong Kong Lesbian and Gay Film Festival.
"Some mainland film lovers would fly to Hong Kong just to see the [banned] films," said Joe Lam, director of the festival. Last year, the festival attracted 8,000 viewers, he added.
While the controversial topic of developing LGBT tourism has seldom been raised by those in the local travel industry or the government, some marketing experts believe Hong Kong's advantages in tapping into this market are beyond just promoting freedom of expression.
"Hong Kong has everything, including location and a comparable advantage as a hub, a wonderful destination by itself and a window to the world – from China, America and Europe and across the region," said Tobias Holfelt, CEO of MB Market Makers, a European group specialising in helping businesses and cities reach out to the LGBT community.
"Taiwan and Japan are pushing LGBT tourism and gaining, but Hong Kong could easily overtake them," he said.
Holfelt pointed out that delivering an "expected welcome" was a key element to entice LGBT travellers to choose one destination over another, and this would require a strong and visible marketing campaign backed by the government. At the same time, it was essential to have some basic training for frontline staff at all of the city's attractions, hotels and restaurants to help deliver this kind of "expected welcome".
"The involvement of the Hong Kong Tourism Board would certainly be very important. The business case is there and ready to go. Not doing it is just bad business," Holfelt said.
Despite witnessing the worst tourism downturn in a decade, many of the city's public bodies appear hesitant to support LGBT-themed events.
"We welcome the development of a great variety of events of a different nature and scale, with a view to enriching Hong Kong's tourism products and attracting more visitors to our city," a spokesman for the government's Tourism Commission said in a written reply to the Post's inquiry about its attitude towards LGBT tourism.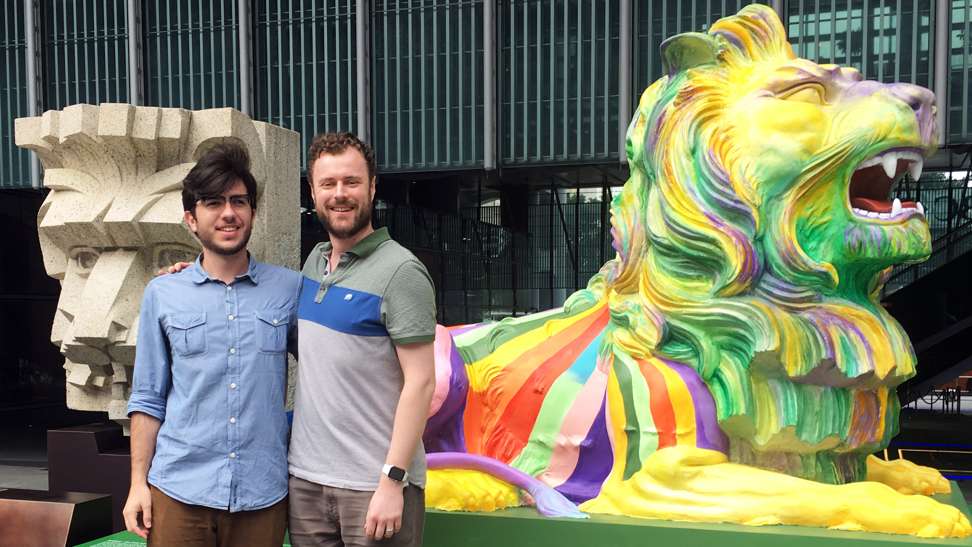 A spokeswoman for the Tourism Board said: "As a cosmopolitan, pluralistic and open society, Hong Kong welcomes all visitors without distinction of any kind, such as gender, sexual orientation, nationality, race and religion."
The private sector also seems slow in capitalising on the trend.
Only three Hong Kong hotels are listed on the World Rainbow Hotel website – an online booking platform with 1,200 LGBT-friendly hostelries worldwide.
"We find it quite difficult to contract more hotels in Hong Kong," Nicolas Wijnants, brand director of the website, said.
He said that a hotel that had a good LGBT reputation was important for the community as a whole.
In Hong Kong, some people in the tourism industry have recognised the importance of building a good LGBT reputation and the business opportunity that comes with it.
Walk in Hong Kong, a local travel agency, launched an LGBT-themed tour last June. It has hosted about 160 visitors.
Benita Chick, a guide for a night walk and co-chairman of the Gay Games bid with Dennis Philipse, takes visitors to parks and alleys where the city's gays and lesbians gather. But while international travel website TripAdvisor has voted it one of the highest rated local tours, it has failed to get funding from the city's Tourism Board.
"When they say you are not selected [for funding], they won't give you the reason," Chick said.
As a multilingual metropolis and a major transit hub for international visitors, Chick said the city was in a good position to promote itself as a gay-friendly travel destination, but the government had failed to take action.
Despite the social stigma, Chick said the tour provided a good opportunity for people to know more about the LGBT community, as many participants were straight people.
Lau Ming-wai, chairman of one of the city's largest developers, Chinese Estates Holdings, urged the city to embrace the growing international LGBT travel market to showcase its inclusiveness.
"We ought to diversify our tourism industry and our sources of tourists. More important, how we welcome LGBT travellers sends an important message to the world about Hong Kong and its values" he wrote in an email to the Post.
Despite increased public acceptance of the LGBT community in Hong Kong, tourism sector lawmaker Yiu Si-wing thinks the government should not promote related events.
"The topic of sexual minorities is still very controversial in Hong Kong. I don't think it has reached the point where the government should get involved and start promoting the sector."
But he added that the tourism industry would not mind hosting more LGBT events in the city if they attracted substantial numbers of tourists and if they were organised in a "civilised way".
Choi Chi-sum, general secretary of the Society for Truth and Light, a conservative Christian group, said: "Any public body should not use taxpayers' money to promote controversial events like the Gay Games. We shouldn't do anything simply for the sake of making money," he said.
This article appeared in the South China Morning Post print edition as: In search of the pink d o llar