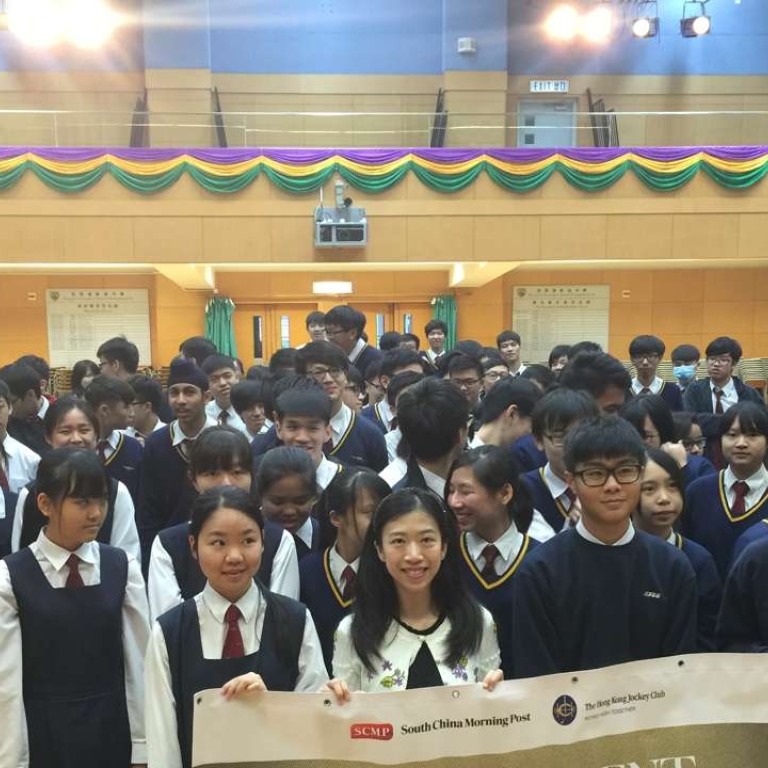 Never too late to pursue your musical dreams, Hong Kong pianist Colleen Lee tells students
Winner of award at International Chopin Piano Competition tells Form Five pupils that hard work pays off, as she recounts journey to international acclaim
Hong Kong students are a long way from living in la-la land. There's not much room for dreams: just pass the exams and win some awards, then you'll have more to cram onto the resume, they are often told.
So Colleen Lee Ka-ling faced a tough challenge when she stood this Wednesday on stage at Heung To Secondary School in Tseung Kwan O, tasked with inspiring her Form Five audience into believing that musical dreams do come true if you just work hard and never give up.
The 36-year-old Lee is a local pianist and the only Hongkonger to have won an award at the prestigious International Chopin Piano Competition, the same event at which Li Yundi made his name back in 2000.
Lee's sharing session was part of the fourth school tour for the Student of the Year awards, an activity sponsored by the Hong Kong Jockey Club that recognises secondary school students who have excelled in various fields. Lee, a former award winner, is a judge in the Performing Artist category.
Lee started learning the piano when she was four, but only found her passion for it when she was at university.
"It's never too late. After all, Vincent van Gogh didn't start painting until his late 20s. And Leonard Cohen only began exploring the music scene when he was well into his 30s," Lee said. "Yes, competition is tough, but you have to be bold. You have to step out, explore the world, be different."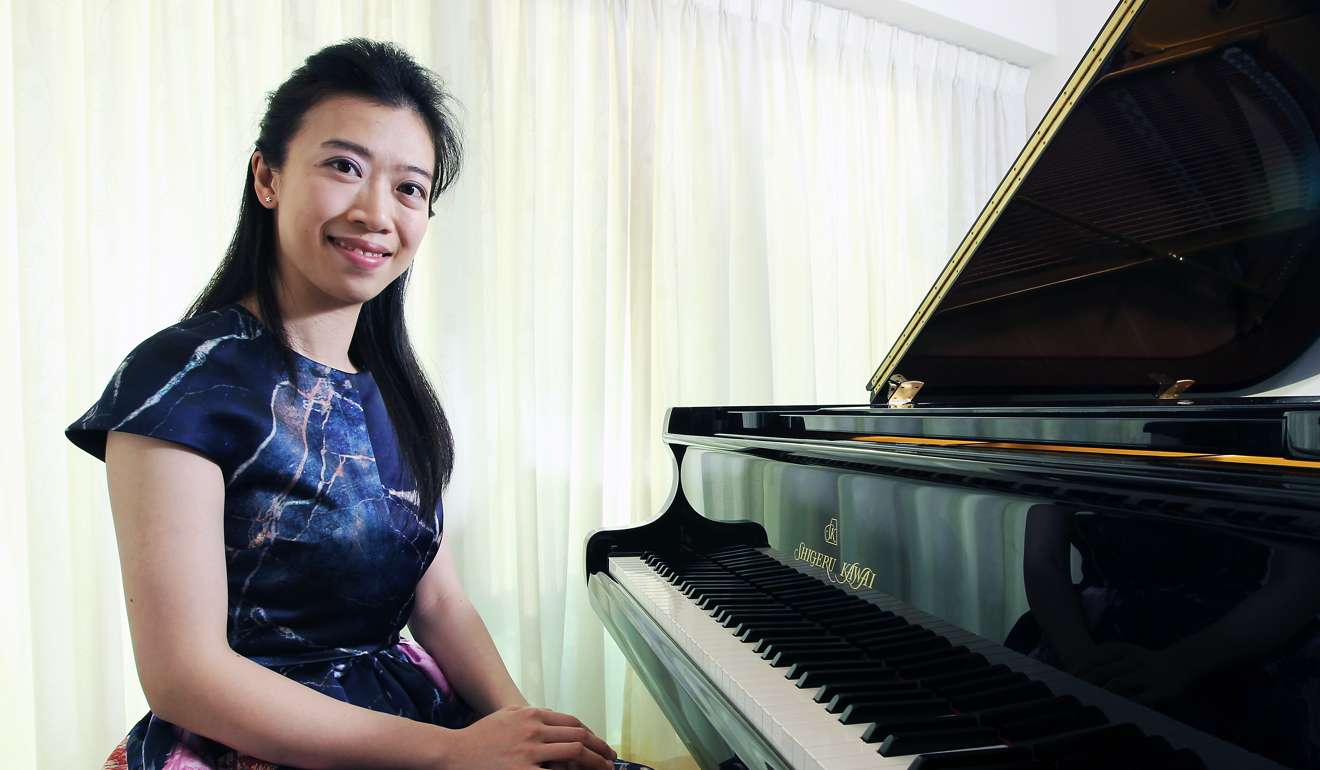 At 23, Lee was chosen for a Hong Kong Jockey Club scholarship, and used the money to pursue music in Germany, where she studied for nine years. She said it was tough. Winters get as cold as zero degrees Celsius in Hanover, the city she lived in, and in order to book a practice room, Lee would line up at 6am in freezing weather to make sure she had a place to rehearse.
She performed Robert Schumann's Dedication at the Tseung Kwan O school and shared her experience of taking part in international competitions.
"There is no standard number of hours needed to perfect a song – just play until you are happy with it," Lee said.
She also varies her interpretation of a song to fit the venue she performs at.
Leo Lam, a Form Five saxophonist, said he was inspired by Lee and hoped to become a teacher and performer just like her. His first step would be to join more international competitions to refine his playing skills, he said.
This article appeared in the South China Morning Post print edition as: Local pianist talks about the keys to success