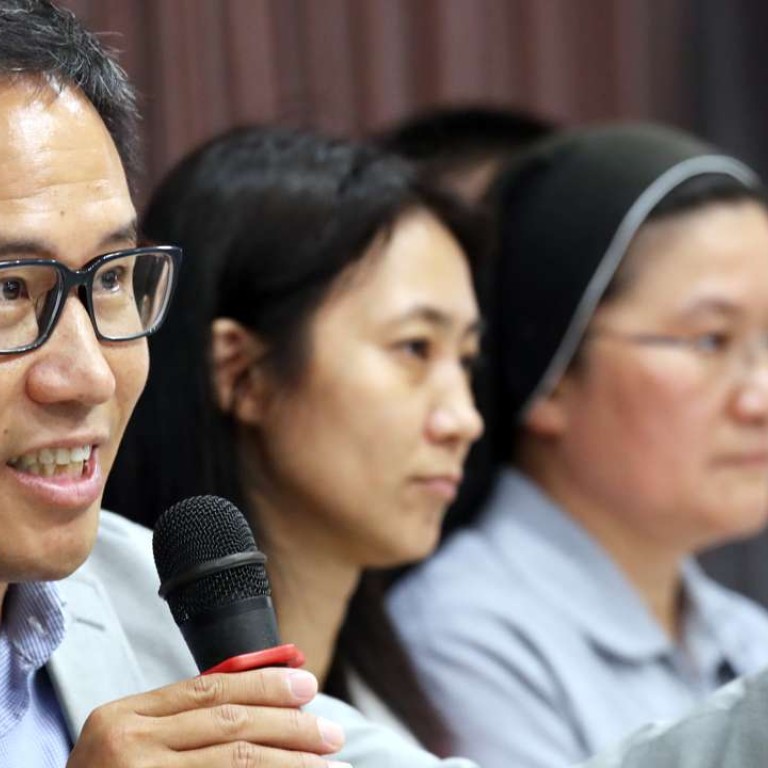 Hong Kong educators say revised TSA led to less drilling, calling for parents to give test a chance
But parents concern group claims it received reports on more than 100 schools still pressuring students for this year's test
Principals and teachers from six out of 50 Hong Kong public primary schools which last year took part in a trial of the revised Territory-wide System Assessment (TSA) have urged parents to give it a chance, saying that only a minority of schools still drilled pupils for the new test this year.
The TSA is a controversial examination used by schools to gauge the competencies of Primary Three pupils in subjects such as Chinese, English and maths. It has long been criticised for causing undue stress on students.
Speaking at a sharing session on Tuesday, the educators said they were disappointed only four members of the Legislative Council attended the event or had sent assistants despite invitations to all lawmakers.
Some 500 primary schools will take part in the official test this year on Thursday and Friday.
Hung Wai-shing, principal of SKH Tin Shui Wai Ling Oi Primary School and a member of a committee tasked by the government to review the TSA exam, said the revised test had reduced drilling massively in schools.
He said parents had identified about 30 schools suspected of drilling for this year's test, which was only "a minority".
Hung said the test would provide schools with important statistics about how students performed in each subject, enabling them to identify weaknesses and improve on teaching.
"If we suspend the exam for a long period, we will lose important and objective data to help schools to improve themselves," Hung said.
He added that the government would not disclose the results of individual pupils in the test, or how a school performed against other schools in the city.
"Even if there was only one school drilling, it would be a problem," Cheung said.
She said schools hoping to use the TSA to gauge the work of teachers were "lazy" and "insulting" because "teachers teach children more than what's in textbooks, and you cannot simply use pen and paper to judge".
This article appeared in the South China Morning Post print edition as: give new test a go, parents urged