Meet the ethnic minorities breaking through Hong Kong's race barrier
Twenty-two successful non-ethnic Chinese Hongkongers have been nominated for government advisory roles, highlighting the depth of talent in the city and the need to ensure equal opportunities for all
When Filipino Jonnet Kudera Bernal moved to Hong Kong in 2004, she took up a job in a restaurant.
Despite having a degree in international studies, her friends suggested it was one of the few employment options open to her.
"I was told if you were Filipino, there was a list of jobs you could do here, namely performing in a house band, being a domestic worker or working in the food and beverage industry," she said.
But the mother-of-two, who now offers support to refugees in her role as centre-in-charge for Christian Action's Centre for Refugees, said she quickly felt bored and frustrated in her old job.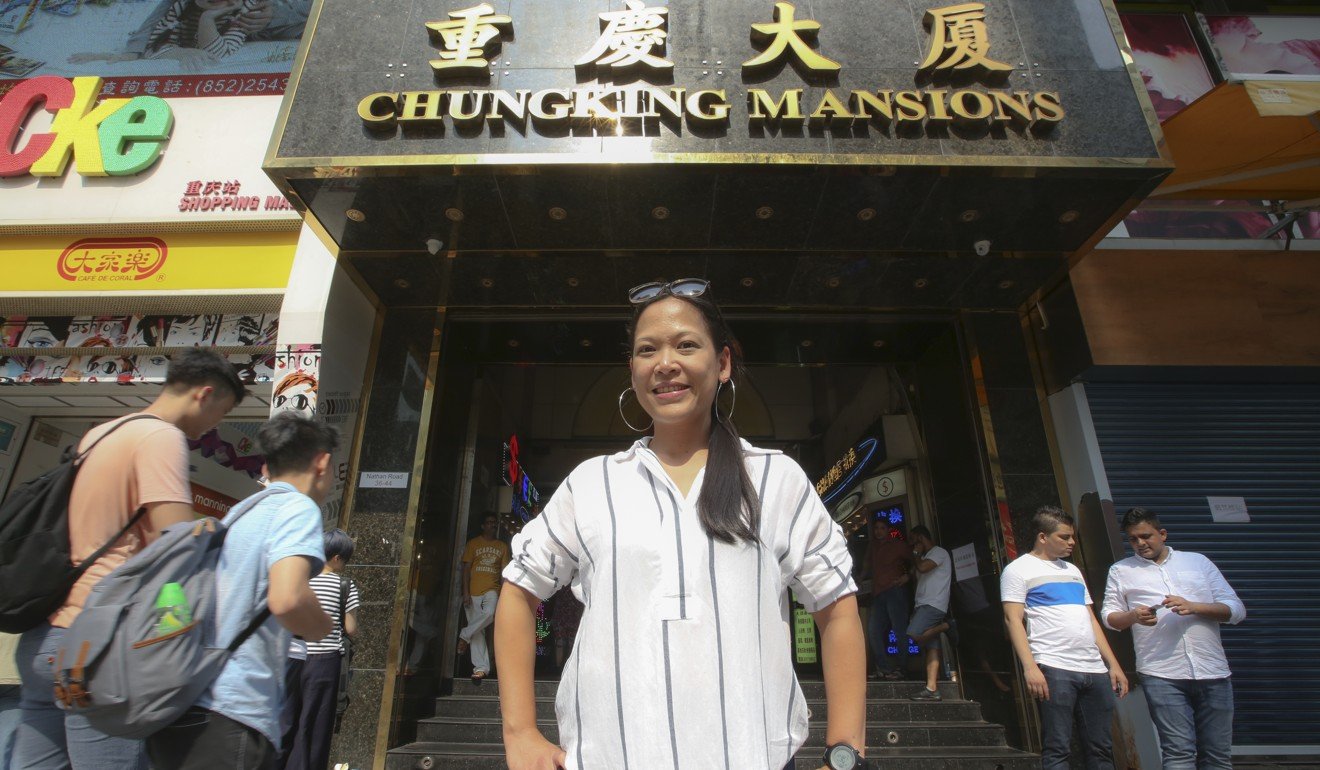 "There was something in me that was rebelling. I was not using my brain much before. So I quit my job after one year and started expanding my network, handing out my CV to charities. What surprised me is that ethnic minorities had just accepted their position here."
Bernal has since supported various vulnerable groups, including refugees, victims of human trafficking and migrant domestic workers, by working for NGOs in Hong Kong.
She is among 22 highly successful non-ethnic Chinese Hongkongers nominated by Hong Kong based think tank the Zubin Foundation for government advisory roles.
The list, published on March 21, includes Pakistani, Bangladeshi, Thai, Indian, Filipino, Nepali, Malaysian and Sri Lankan professionals, who are permanent residents here and have achieved a certain standing and expertise in their profession.
It is the second year running the foundation has compiled the diversity list. Of 16 people recommended for advisory roles last year, six have since been appointed to government advisory committees; namely consultant Vijay Harilela; university lecturer Dr Theresa Cunanan; finance advisor Anita Gidumal, investment management professional Sabita Prakash; teacher Dr Rizwan Ullah; and banking and finance professional Shalini Sujanani.
The Zubin Foundation's recommendations were prompted by Professor Puja Kapai's 2014 study for the University of Hong Kong Centre for Comparative and Public Law, which revealed that previously out of 100 publicly available advisory bodies with 1,454 members, only 1.9 per cent of advisory body positions were held by ethnic minorities.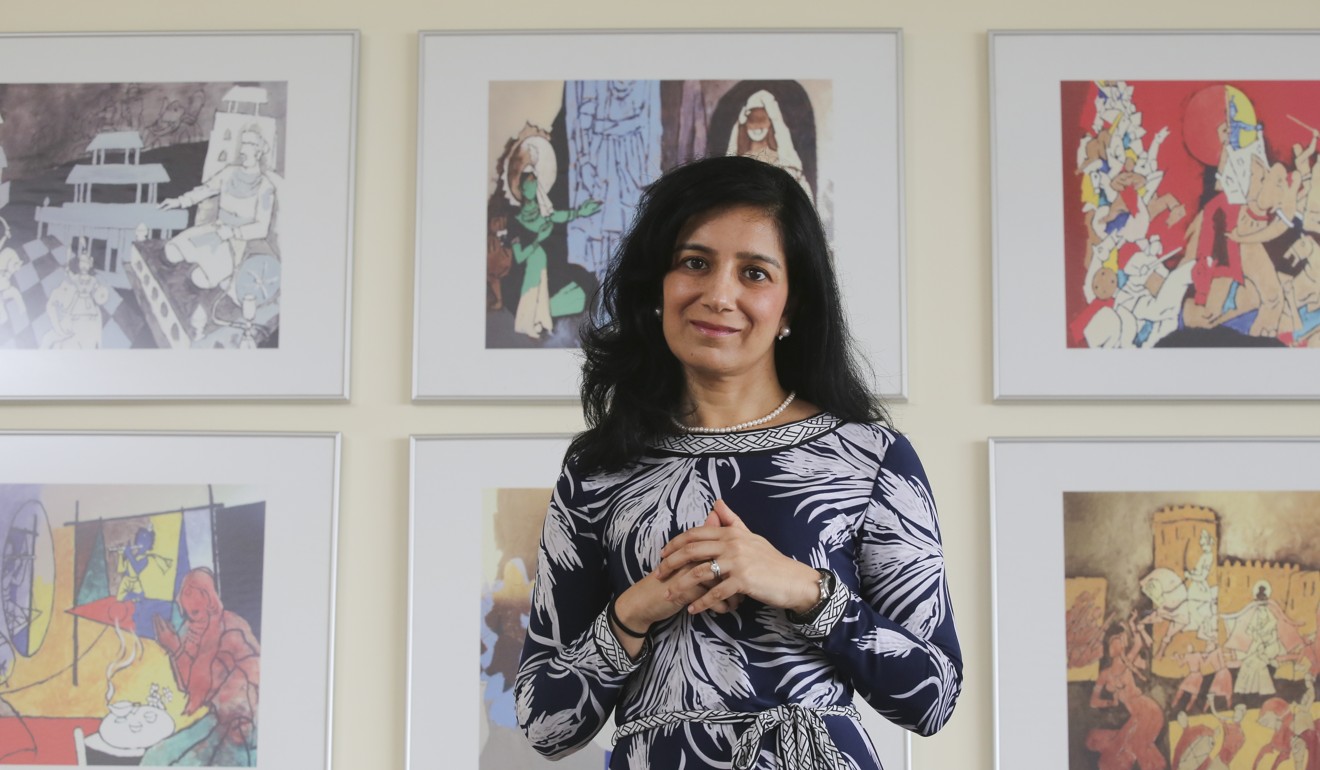 Shalini Mahtani, the foundation's co-founder, said it was incredible that six professionals it recommended were now set to influence government policy. She said she was confident that Hong Kong's incoming chief executive, Carrie Lam Cheng Yuet-ngor, would continue to appoint ethnic minorities in similar capacities, as she had pledged to do in her election manifesto.
"I believe she thought there were some very smart people who we were not tapping into," she said. "Ethnic minorities are Hong Kong people and to exclude them is to exclude a part of Hong Kong."
Chief Secretary Matthew Cheung Kin-chung welcomed the latest list at its official launch on International Day for the Elimination of Race Discrimination.
Ethnic barriers
"Hong Kong is home to a diverse and multiracial community with more than 200,000 ethnic minority people choosing to settle here," he said. "I truly appreciate that many ethnic minorities, having been here for generations, play important roles in shaping the city's history."
Only 6 per cent of Hong Kong's population is classed as non-ethnic Chinese, equating to about 450,000 people, according to the 2011 census. More than half of this group (about 270,000) are Filipinos and Indonesians employed as foreign domestic workers.
The rest, other than about 55,000 Caucasians mainly from Europe, the United States, and Canada, are a diverse mix of races, including Indians, Nepalis, Pakistanis, Malaysians, Thais, Vietnamese and Japanese. The number of non-ethnic Chinese people in Hong Kong has grown since 2001, when it stood at 343,950, equivalent to 5.1 per cent of the population.
It's no secret that non-ethnic Chinese, barring Caucasians, are at a disadvantage in almost all aspects of their lives. Cantonese remains the major barrier for most; a significant proportion of skilled jobs requiring proficiency in the language, while the vast majority of non-ethnic Chinese children inevitably lag behind their Chinese counterparts at school and struggle to make the grades for university.
The government and its partners continue to face criticism that they are not doing enough to integrate and support ethnic minorities, both those born in Hong Kong and those who relocate here from abroad. In recent years the government has boosted its Cantonese language support for ethnic minority children amid growing pressure to ensure different ethnic groups have a more level playing field in the job market.
But campaigners, including Hong Kong Unison – a charity and NGO that advocates for policy reforms for ethnic minority residents – have suggested that while the extra classes for primary school children are beneficial, students should start learning the language as early as kindergarten in order to give them the best chance of success.
Increasing power?
Bernal, who speaks basic Cantonese, admitted language had limited her job opportunities in Hong Kong.
"It is my hope that one day, my family and I will feel like Hong Kong is really our home," she said.
Though comparatively small in numbers, the city's ethnic minorities, both expatriates and Hong Kong-born residents, remain a significant part of Hong Kong society, and their influence looks set to grow.
Puja Kapai said she was encouraged by the increasing numbers of ethnic minorities being accepted as government advisers but added there was still significant progress to be made.
"There is a growing recognition in the government of some of the ideas being put forward," she said. "But globally we are still seeing a strong anti-immigrant feeling and I don't think Hong Kong is any different. Although at least the government here is now acknowledging there is an issue."
Despite the progress, derogatory Cantonese slang terms for ethnic minorities are still sometimes heard in Hong Kong. For example, Indian or Pakistani people might be referred to by the terms ah cha or ah sing.
Dr Terence Shum Chun-tat
, teaching fellow at the Technological and Higher Education Institute, told the
Post
earlier this year that Hongkongers needed more education about ethnic diversity and should be taught to refer to individuals according to their nationality rather than their skin colour.
"Hong Kong is a migrant society," he said. "We need to have a very strong awareness about the cultural differences, the cultural diversity of ethnic minority groups in Hong Kong."
As part of its latest report, Zubin also compiled a separate list of five "community connectors" who it said could act as useful advisers to governments and NGOs. They included Gary Ahuja, the first ethnic minority representative to become a district councillor in Hong Kong, serving four consecutive times from 1988 to 2004 in Yau Tsim Mong district.
Breaking the mould
Ahuja, who arrived in Hong Kong from India as an ambitious young businessman in 1969, said he did not feel as though he had experienced prejudice during his political career, but admitted he had broken the mould for the city's politicians.
"When I was elected in 1994, I got 53 per cent of the votes, which means some Chinese people voted for me," he said. "But I think it's still close to impossible for ethnic minorities to run for election and win here. I had to go out and encourage ethnic minorities to vote, because not many were even registered to vote at that time."
Ahuja, who now serves as an adviser to the Hong Kong Chamber of Commerce and the Hong Kong Tourism Board, went on to say that Hong Kong desperately needed one government department dedicated to ethnic minority issues.
"Many ethnic minorities do not know which government department to go to," he said.
The Indian influence
In compiling the latest Zubin diversity shortlist, 55 per cent of candidates were Indian, the largest of any ethnic group in the think tank's list. This can partly be attributed to the significant proportion of Indians who move to Hong Kong as expats, employed in well-paid professional industries such as banking. The second and third most prominent ethnic groups were mixed ethnicity (19 per cent) and Pakistani (10 per cent).
Among the 12 Indians on this year's list were Zoher Abdoolcarim, the Asia editor of Time magazine; Christian Action social worker Jeffrey Alterin Andrews, who also serves on the executive committee for Hong Kong Unison and is a volunteer for Hong Kong Society for Community Organisation; Huseina Tyebkhan, school director of the International Academy of Film & Television; and barrister Brar Harprabdeep Singh. All four are fully conversant in Cantonese and were born in Hong Kong.
Their success reflect how Hong Kong's Indian community continues to have the most professional success among the city's Southeast Asian and South Asian populations. The majority of Indians here work as professionals, managers and administrators – for Indian men the proportion was 74.3 per cent, according to the 2011 census.
This contrasted heavily with the Pakistani community, with 22.4 per cent working in such roles, and Nepalis, where the proportion was 10.6 per cent. In these communities, the majority of workers are employed as clerical support workers, service and sales workers, and elementary occupations.
For all non-ethnic Chinese, the Japanese community had the highest proportion of managers, administrators, professionals and associate professionals, at 93 per cent, even higher than the 90.2 per cent in the Caucasian community.
The Indian community had a poverty rate of 9.7 per cent, making it the most affluent amongst the city's South Asian groups. This contrasts with a citywide poverty rate of 15.2 per cent.
Mahtani said the contrast between the fortunes of different ethnic minority communities in Hong Kong required further examination.
"The success amongst the Indian community starts young," she said. "We need to look more at what they are doing differently and why it is paying off."
But Ahuja said despite the relative success of the Indian community, there was still huge disparity within the ethnic group.
"There is no connection between the rich people and the poor people," he said.
Kapai agreed that prejudice was undoubtedly still limiting opportunities for ethnic minorities in the city, and said Indian expatriates working outside of the banking sector were much more likely to experience greater cultural barriers to success.
"We still have a fair bit to go," she said.
CONQUERING THE CULTURAL DIVIDE
Shehzad Mamood Khan
Hong Kong's first non-ethnic Chinese taxi driver. The father-of-six, who came to the city from Pakistan in 1995 and is fluent in Cantonese, was widely praised after passing the city's taxi driving test, as most of the lessons are conducted in Chinese. After obtaining his licence last year, he said ethnic minorities needed more job opportunities, adding that his part-time gig as a cab driver will supplement his income from a full-time construction job.
A Pakistani British-Chinese teacher who set up the Muslim Council of Hong Kong in 2015. After returning to the city from Scotland in 2008 to teach at a local Christian school, the 32-year-old father-of-one has become a leading spokesman for the Muslim community. He said he enjoyed educating students about ethnic differences and trying to overturn certain prejudices.
Minal Mahtani
F ounder of non-profit group OCD and Anxiety Support Hong Kong. The organisation, which draws members aged 18 to 64, is reportedly the only English-speaking support group for sufferers of anxiety and obsessive compulsive disorders in the city. Hong Kong born Mahtani, who is of Indian descent, established the support group in 2014 after becoming concerned by the city's overburdened mental health services.
Aruna Gurung
Works with the Nepali Women's Association. A former flight attendant with Cathay Dragon, she is a recipient of the chief executive's community service award. She is also a member of government advisory group Women's Commission, under the Labour and Welfare Bureau. She was also named as a community connector on charity Zubin Foundation's 2017 diversity list.
Ifzal Zaffar
A police constable and graduate of the force's ethnic minority recruitment drive Project Gemstone. The 20-year-old officer, who is of Pakistani descent, is a member of the Yau Tsim district patrol unit, and speaks Putonghua and Punjabi as well as Urdu, English and Cantonese. He was hailed as a hero in March after persuading a distressed man to come down from a crane on a construction site near the Western Harbour Tunnel by reassuring him in Urdu.