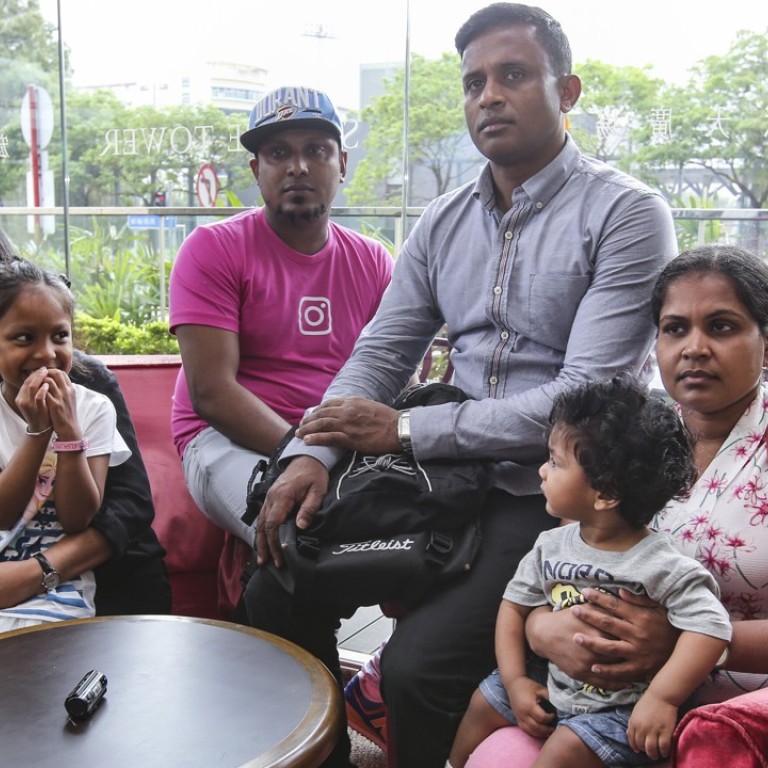 The agony of Hong Kong's asylum seekers, stuck in limbo 'neither alive nor dead'
Campaigners say the mental health of thousands is deteriorating as they wait for the Immigration Department to determine their fate
Many of Hong Kong's 9,000
asylum seekers
are being pushed into a downward spiral of depression during the painful waiting process to have their cases heard by the Immigration Department, campaigners say.
The city, which does not accept refugees permanently but resettles a tiny proportion in a third country, will interview claimants in complex cases at least five times over a period of years, causing them huge levels of stress.
Application processes are often delayed because there is no interpreter available and some asylum seekers suggest the strongest cases are being rejected because the political situation in the claimant's home country is especially complicated and volatile.
Peter Maina, head of the Hong Kong Refugee Union, said he knew many asylum seekers who had become increasingly dependent on alcohol as their claim processes dragged on and he was seriously concerned for the well-being of his friends.
"The system turns you into someone who cannot think straight, who has become a nobody," he said. "I know one guy who was rejected and I was afraid about how he reacted. He became very anti-social.
"It is very disturbing. It changes your personality. You do not feel like a human being any more."
The Immigration Department's assistant director, William Fung Pak-ho, has defended the slow screening process, saying applicants often avoided interviews in a bid to buy time.
But Chloe Martin, psychosocial programme officer at human rights organisation Justice Centre Hong Kong, said claimants were being forced to revisit traumatic experiences several times and were often interrogated by officials in ways that were damaging to their mental health.
She said trauma victims displayed symptoms including depression, hyper-vigilance, paranoia, post-traumatic stress disorder and insomnia, meaning they were sometimes too mentally unwell for interviews.
"They are literally reliving it," she said. "They know they are in an interview room but it is telling their brain that there is fight or flight danger there. If officials did the interviews in a less hostile way, it would be better for the claimants, but they also might get better responses. Claimants feel like they're in limbo during this process; they are neither alive nor dead."
Ajith Pushpakumara, a former soldier from Sri Lanka who filed a claim in 2006, told the Post he was waiting anxiously to hear his fate.
Hong Kong's acceptance rate for refugees, at 0.6 per cent, is one of the lowest in the developed world. The global level is about 43 per cent. The city also has one of the smallest global refugee populations – and the numbers of outstanding claimants have steadily declined from 10,922 in 2015 to 8,956 in 2017.
Asylum seekers, who are not permitted to work in Hong Kong, receive HK$1,500 a month for housing, HK$1,200 for food as supermarket coupons, HK$300 for utilities and HK$230 for transport.
Maina said it was inhumane for the government to expect claimants to survive on their tiny allowance.
"They should allow you to work in certain sectors, so people can have a meaningful life and dignity," he said. "It is very difficult to survive on the welfare payments alone. I do not know how they can support themselves. They cannot plan for their future. The government knows that most people end up working illegally."
The Justice Centre has carried out research analysing the anti-refugee and xenophobic rhetoric it says is being spouted by the government. It has found the number of government press releases issued about asylum seekers working illegally in Hong Kong and other crimes is highly disproportionate to the number of crimes being committed by that group.
Victoria Wisniewski Otero, Justice Centre's advocacy and campaigns manager, said it was worrying that xenophobic rhetoric appeared to be on the rise.
She said it was important for the government to allow refugees to contribute positively to society and avoid simply preying on people's prejudices in order to generate political support.
"One of the biggest challenges is there are many discussions about refugees but not many conversations being had with them," she said. "They are never able to showcase what they can offer. They are so visible and yet so invisible at the same time."
Meanwhile the Hong Kong police do not keep records of how many crimes are committed each year by asylum seekers, but maintain more general statistics relating to ethnic minorities.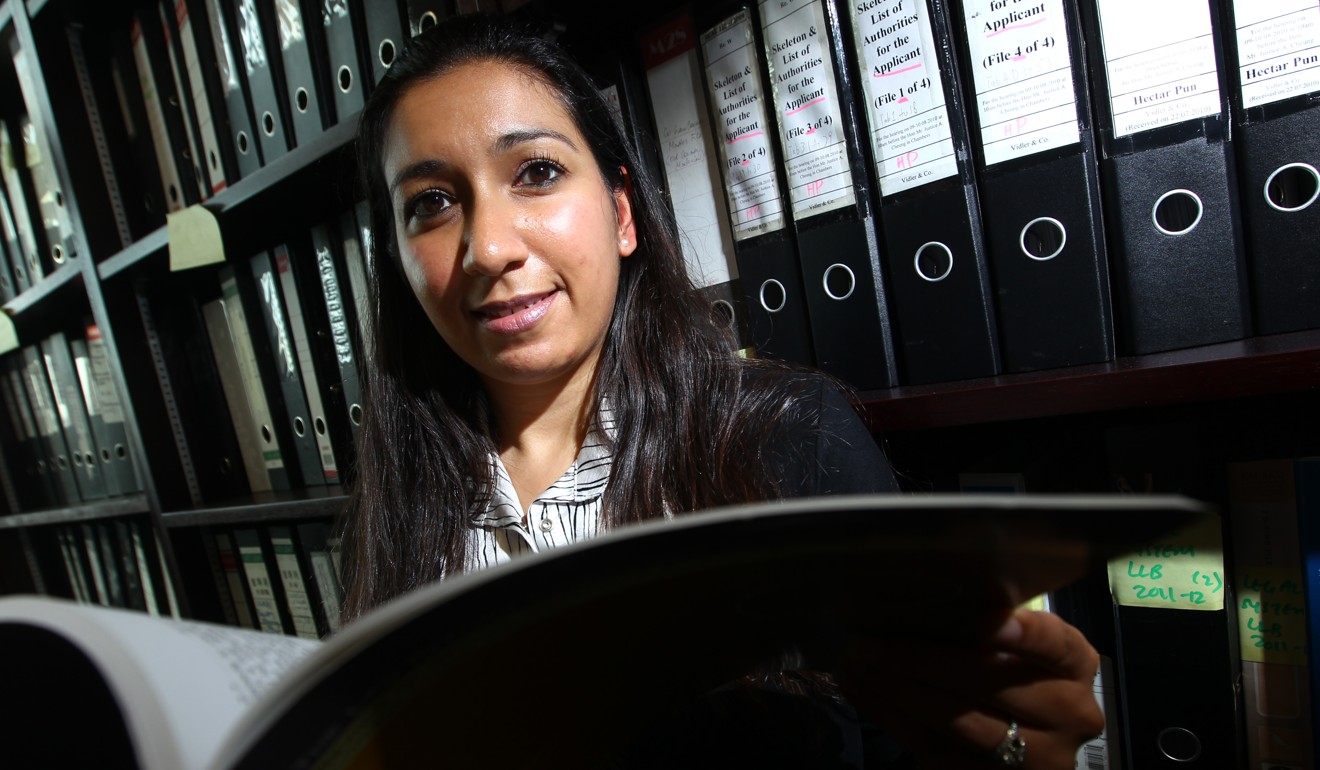 But Puja Kapai, associate professor of law at the University of Hong Kong, said racial profiling by the police had recently increased due to the rise in anti-refugee rhetoric from the government. Ethnic minorities were also increasingly being stopped and asked for their recognisance papers as opposed to Hong Kong identity cards, which showed that police assumed they were refugees rather than residents, she said.
Campaigners, including charity Christian Action, insist the welfare payments for refugees are not enough to survive on in one of the most expensive cities in the world.
Justin Murgai, the charity's manager of its Centre for Refugees, based in Chungking Mansions, Tsim Sha Tsui, since 2004, said about 90 per cent of their clients had been found to suffer severe anxiety.
He said the government should commit to ensuring all cases were resolved within two years to reduce stress on claimants.
"This is important so people can move on and are not waiting for as long as 10 years," he said. "They are forced to live on the brink of destitution."
Additional reporting by Jessie Lau