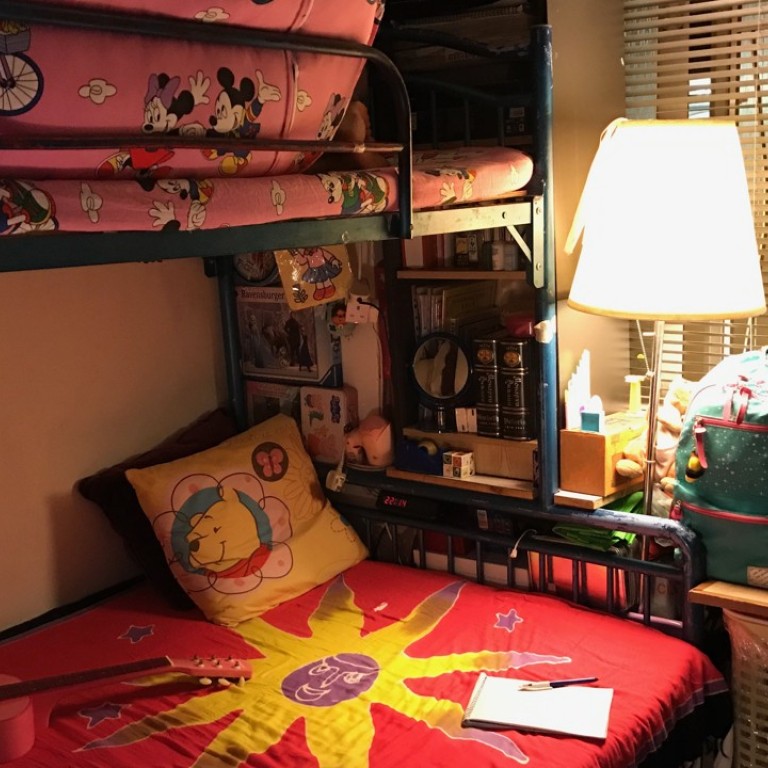 My 21 years as an illegal immigrant in Hong Kong
Rangi witnessed unspeakable horrors in Sri Lanka, but his relief on arriving in Hong Kong has turned to despair as he waits for his asylum application to be processed
Hong Kong refugee Rangi was 14 when civil war broke out in Sri Lanka. From among his classmates, he is one of a few survivors; many were slaughtered by the Sri Lankan army.
I arranged to spend the night with Rangi and his family in their cramped Wan Chai apartment in December last year.
We speak as I sit in one of his children's chairs. He's on the bottom bunk of a bed, which takes up most of the bedroom. The space is so cramped our knees nearly touch. Rangi's memory is still fresh with stories from Sri Lanka.
"One night at the camp, we were forced to sit in a circle and sing," he tells me after dinner. "One kid was tied in the centre with a knife softly scratching the skin around his throat. The torture went on for over an hour. He was 17. Then they slit his throat," he pauses.
"Just two tiny cuts on the sides, but so much blood spurted out. The soldiers dipped their fingers in it, then they made us drink it. They told us, 'You will be next'. I will never forget that night."
As he talks, his eyes unblinking, the 45-year-old refugee appears to be reliving the horror.
His wife Mary, a former Filipino
domestic worker
with a warm smile, listens to the conversation from the narrow hallway. Their eight-year-old daughter, Susan, lying on the upper bunk bed, peeks down from time to time.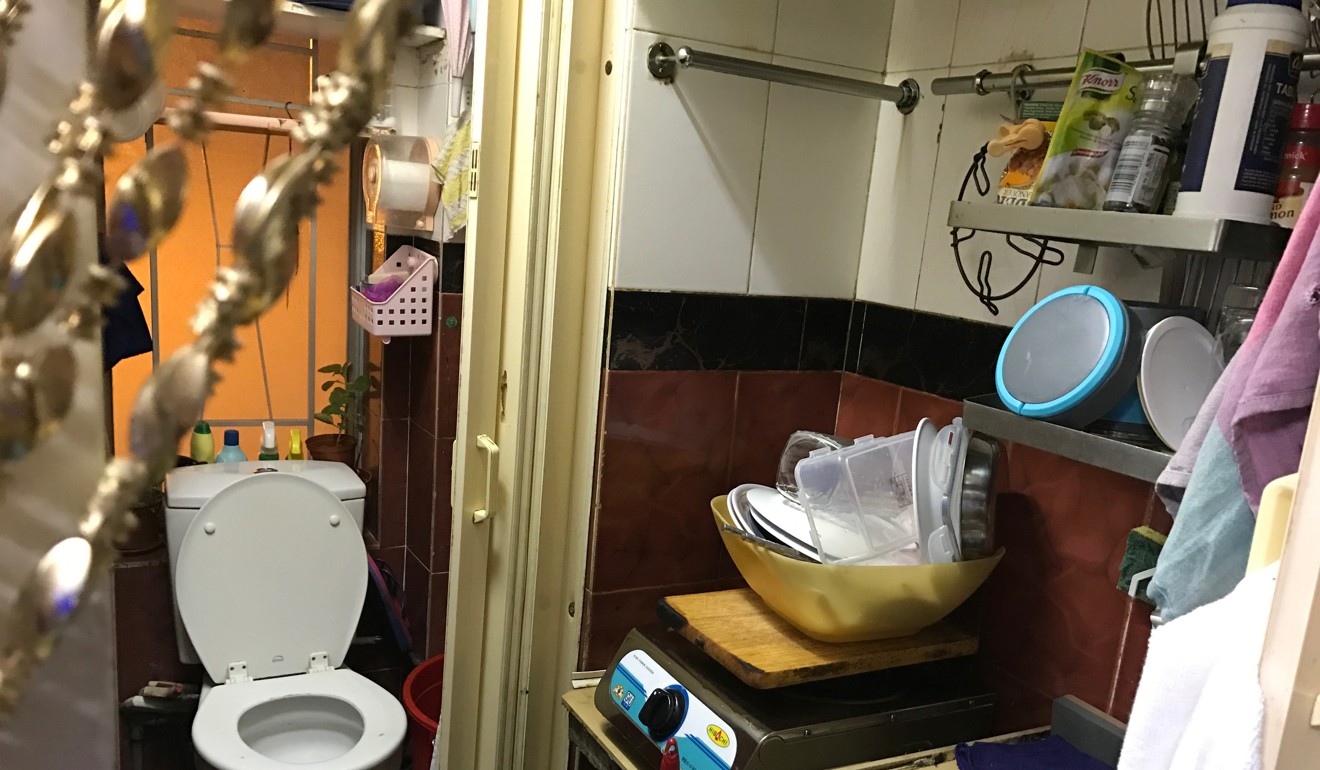 They are one of the many refugee families
seeking asylum
in Hong Kong while facing widespread discrimination and struggling against the city's rigid immigration laws.
"I was blindfolded and strapped by my neck and beaten continuously for almost two years," continues Rangi, speaking about the time he spent in military prison. Our dinner together – pasta with salad – seems to have created at least a temporary bond between us.
Before Susan's bedtime, Rangi tells me how he fled the military camp.
"In 1992, the United Nations finally arrived at the camp," he says. "They came to an agreement with the army for minors to be released." This is when his father bailed him out.
Four years later, after "bribing officials", Rangi obtained a passport and a visa to Hong Kong.
"I loved the city at first," he reveals. But a cloud darkens his gaze as he adds: "Now I regret coming here. [The divide] between refugees and normal citizens is too painful."
His brief joy has visibly turned into disillusionment.
The lawyer handling their asylum bid is Robert Tibbo, who represented the refugee families who hosted American whistle blower Edward Snowden in Hong Kong in 2013.
I was introduced to Rangi at the office of Tibbo, who's working pro-bono to ensure Rangi won't have to face jail time for having overstayed his visa by more than two decades.
"Mr Tibbo is a fighter," said Rangi as soon as we met. And from my own conversation with the human rights barrister, I observe the respect is mutual.
When I entered the family's small apartment for the first time, I couldn't help but continuously bump into every corner, barely able to turn around.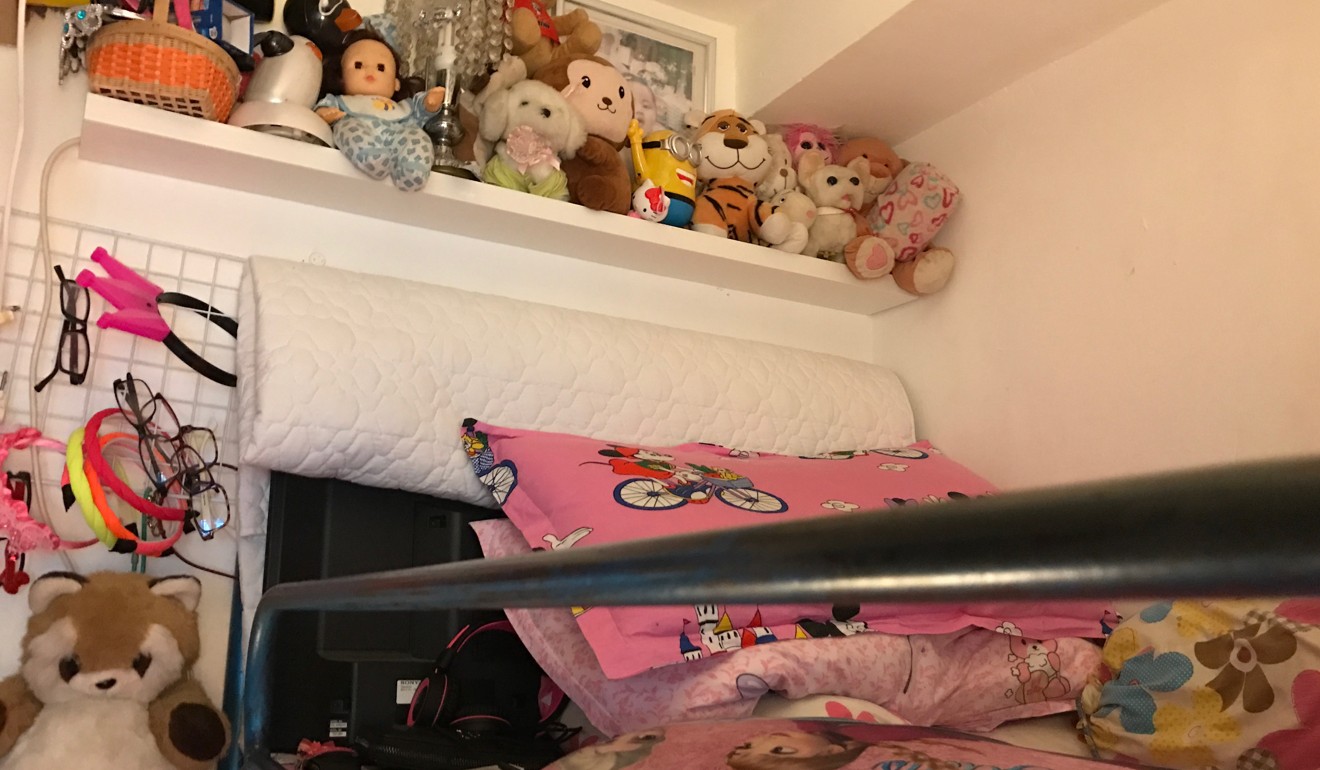 The apartment is simply furnished. It's impossible for its thin windows to stop the sound of traffic. But in spite of the obvious limitations, the house feels full of familial love.
At 10pm on the evening of my visit, it is time for Susan to get a good night of sleep before school tomorrow. There is nowhere else to go in the house, so we all have to follow suit.
I share the lower bunk bed with Rangi. I don't fit, I have to curl my legs a little when I lie down. In the dim light leaking through the curtains, Rangi tells me about the past 21 years of his life as an illegal immigrant in Hong Kong.
After his tourist visa expired, Rangi went into hiding.
"In 2004 my mom and brother died in the tsunami," he says. "I couldn't attend their funeral, of course."
In 2005, however, things looked up briefly when he met Mary at a friend's birthday party, and in 2008, Susan was born. He was finally arrested in 2013 and sent to prison for three months.
"That's when I met Mr Tibbo. He got me out by appealing to the High Court."
Rangi says Tibbo "has a very good heart", evident gratitude colouring his voice, and smiles about the many cases he works on for free.
At 6am the next day, the family wakes up to shower in their cubbyhole of a bathroom, which is only divided from the kitchen by a plastic partition. The house soon fills with the smell of freshly cooked breakfast – eggs and bacon – their enthusiasm making up for the humble portions.
At 7am, while the city still looks a little drowsy, Susan is off to school.
The entire family lives on just HK$2,400 worth of food coupons and HK$2,400 for the rent, water and electricity every month. The government subsidies aren't sufficient for any outing, nothing for Susan to experience or have fun. Like many other refugee families, they live below the poverty line.
Since 2013 to the end of December 2016, the Social Welfare Department and International Social Service refused to provide any humanitarian support to Rangi.
In Hong Kong there are more than 500 families whose children are stateless, have no citizenship, no residency and no passport.
By 8.30am we head to Eastern Court, where Tibbo will advocate for Rangi's overstaying case. Rangi and Mary are clearly tense as they enter the courtroom. He could face up to 30 years in prison if sent back to Sri Lanka.
It does not go well. There is a heated exchange between Tibbo and acting Principal Magistrate Joseph To Ho-shing and the hearing ends with Rangi's case delayed yet again.
Tibbo is livid outside the courtroom and claims the case is being delayed intentionally.
"An application will be made seeking the magistrate to recuse himself," he declares. "The application will be made based on bias and apprehension of bias."
At the end of these 24 hours spent together, I see the tiredness on Rangi's face as he and Mary walk off towards another night of uncertainty, concern and fear for what the future might hold for their family.
Theirs is just one story of a refugee family, but Hong Kong holds countless others.