SCMP reporters awarded for coverage of violent Wukan riots
China reporters Mimi Lau and Jun Mai given merit at Human Rights Press Awards for their work covering clashes between police and villagers
The South China Morning Post has been recognised at the annual Human Rights Press Awards.
Among the winners honoured at a presentation ceremony at the Foreign Correspondents' Club of Hong Kong in Central were China reporters
Mimi Lau
and
Jun Mai
, who received a merit in the English spot news category for their coverage of the
Wukan protests
in September last year.
The remote fishing village of Wukan in eastern Guangdong was under lockdown on September 14 as villagers clashed with riot police, with rubber bullets fired and tear gas shells littered on the ground, according to witnesses and video footage obtained by the Post.
Some villagers were also seen throwing stones at police in one video clip.
Tensions boiled in Wukan after officers forced their way into homes and arrested more than a dozen villagers days after the jailing of their leader Lin Zuluan, who had headed protests against land seizures.
A total of 324 submissions were received for the 21st edition of the awards, including 144 from Chinese-language print and broadcast media, 122 from English media and 58 photojournalism entries.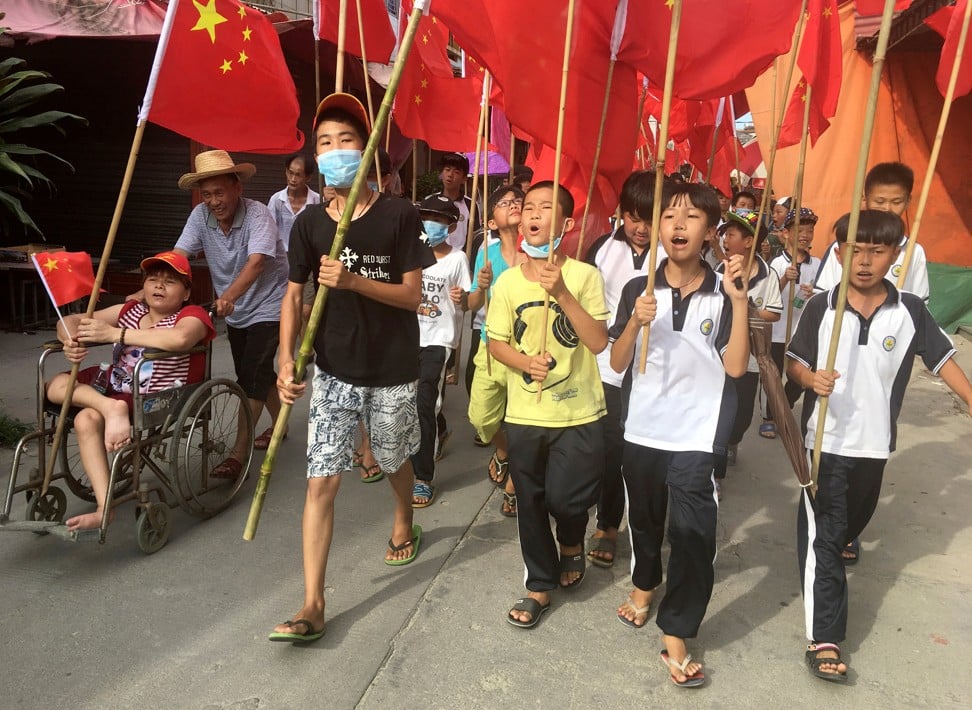 All submissions covered human rights-related issues in the Asia region and were published or broadcast in media outlets in 2016.
Founded in 1996 by Amnesty International Hong Kong, the Foreign Correspondents' Club and the Journalists Association, the awards are aimed at encouraging the media to produce more reports on human rights issues, as well as to educate the public.