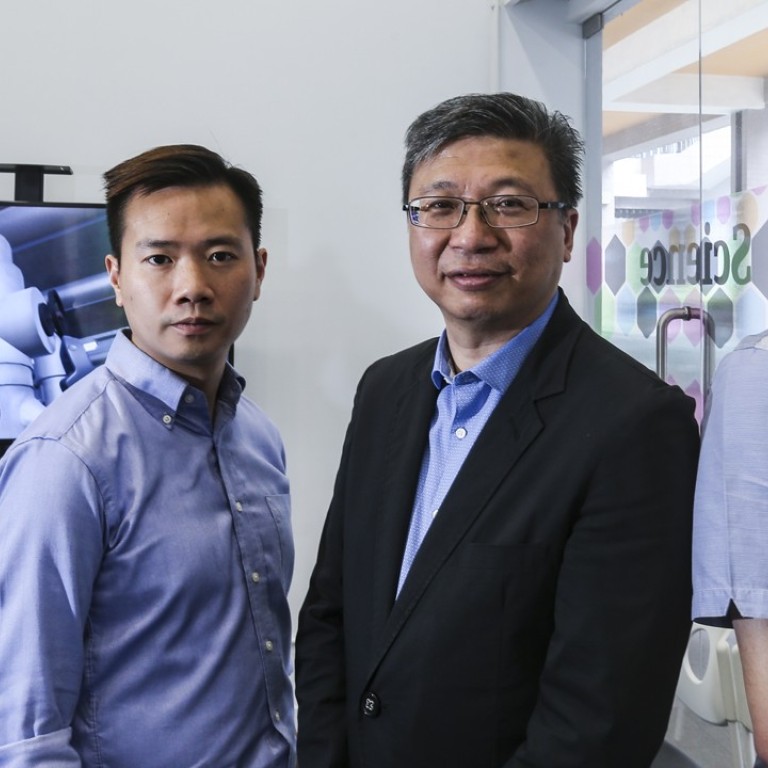 Hands-on work beats theory, Hong Kong vocational educators using VR technologies say
Virtual or augmented reality systems allow for an immersive experience in studying aircraft engineering and other subjects
With virtual and augmented reality all the rage in gaming and entertainment industries, Hong Kong's largest vocational education provider is planning to extend the technologies to wider disciplines to enhance teaching and learning.
At the Institute of Vocational Education – part of the Vocational Training Council – a team recently used the systems, more commonly known as VR and AR, to teach subjects in aircraft engineering and building maintenance.
"Students in safety training as well as those learning complicated procedures will benefit most," Dr Eric Liu Sai-lok, the council's academic director of engineering, said.
The systems simulate workplace environments, putting students through situations resembling those in real life.
Students can then undertake different tasks such as identifying safety hazards and conducting machine inspections in virtual plant room and aircraft hangar environments.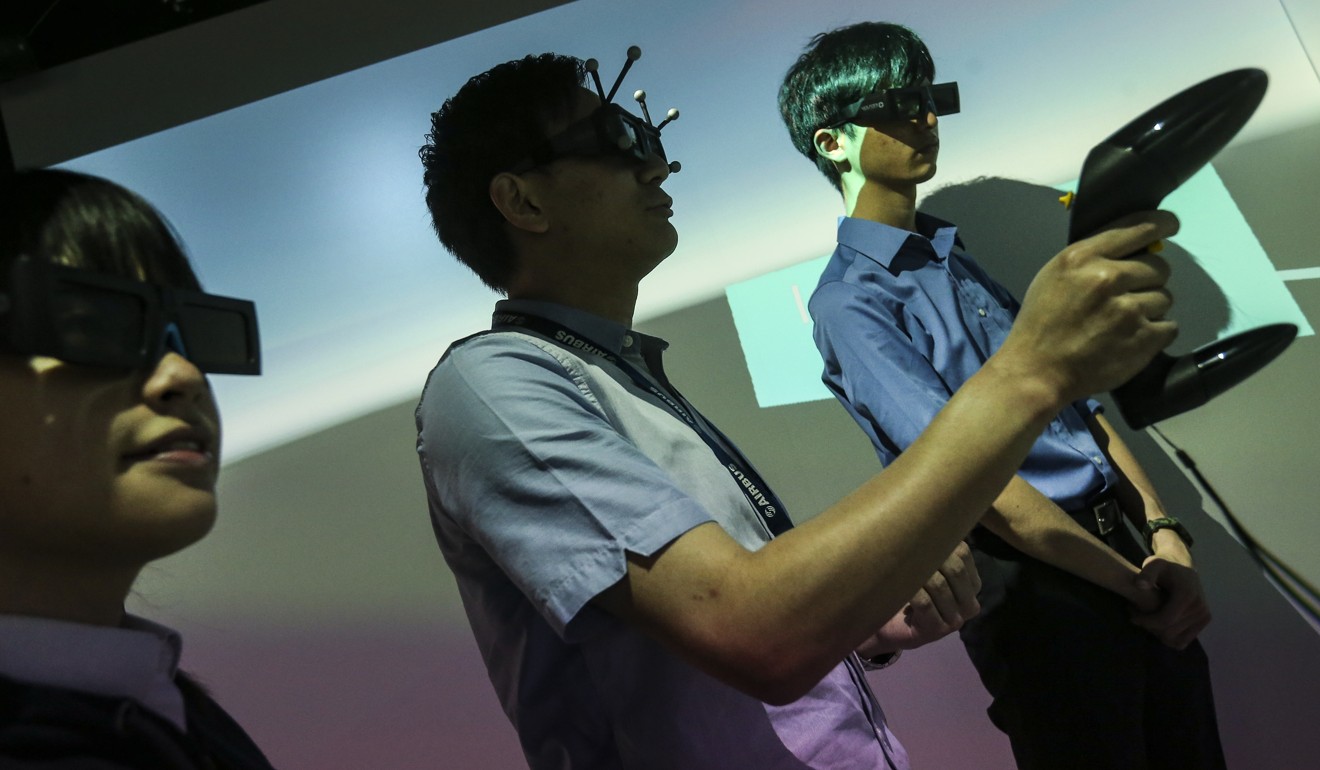 For example, the Cave Automatic Virtual Environment System allows students to examine and manipulate 3D models according to how they function in real life.
Students can also have a go at repairing a leaking hydraulics pump within limited time, with a VR head-mounted display.
Liu said the technologies allowed students to have an immersive experience.
"We can produce simulations of unusual or dangerous cases, that may be [hard to replicate outside of the VR environment], and students can learn how to react," he said.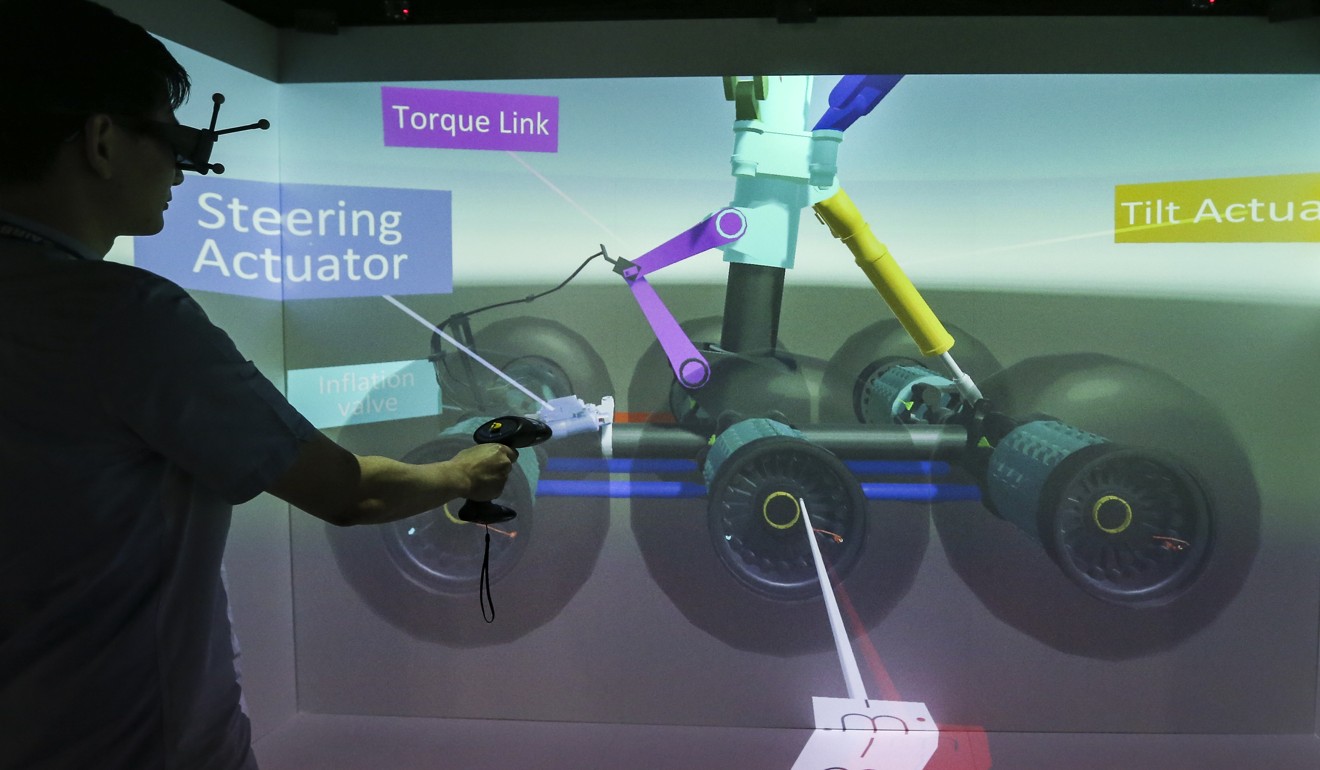 The professor added it was difficult for trainers to specifically arrange for equipment damage for students to practise on, so the VR and AR technologies plug this gap without compromising safety.
The technologies also allowed for simulations of as many aircraft models as possible for students, as compared with other training centres in Hong Kong or mainland China, where there is a more limited range of actual models.
Jack Zeng Enze, a Year Two student in aircraft maintenance engineering, said that the simulations provided him with a practical hands-on experience instead of simply studying and memorising details on paper.
At the recent Hong Kong ICT Awards, the institute's project bagged the silver prize in the category of best digital entertainment award (interaction design). The awards recognise and promote outstanding inventions and applications in information and communications technology.
The team hopes to apply the technologies to other courses, such as arboriculture, tourism, and health care.
For example, project officer Kelvin To King-ting said students could practise how to fell trees in a safe and environmentally friendly manner.
"If we want STEM [science, technology, engineering and mathematics] education to be popular, it is important to let students have a more hands-on experience," Liu said.
"If you only deliver theory, it is difficult to understand. Youngsters like more visualisation and a more interactive way of learning."
This article appeared in the South China Morning Post print edition as: Where students may face danger safely