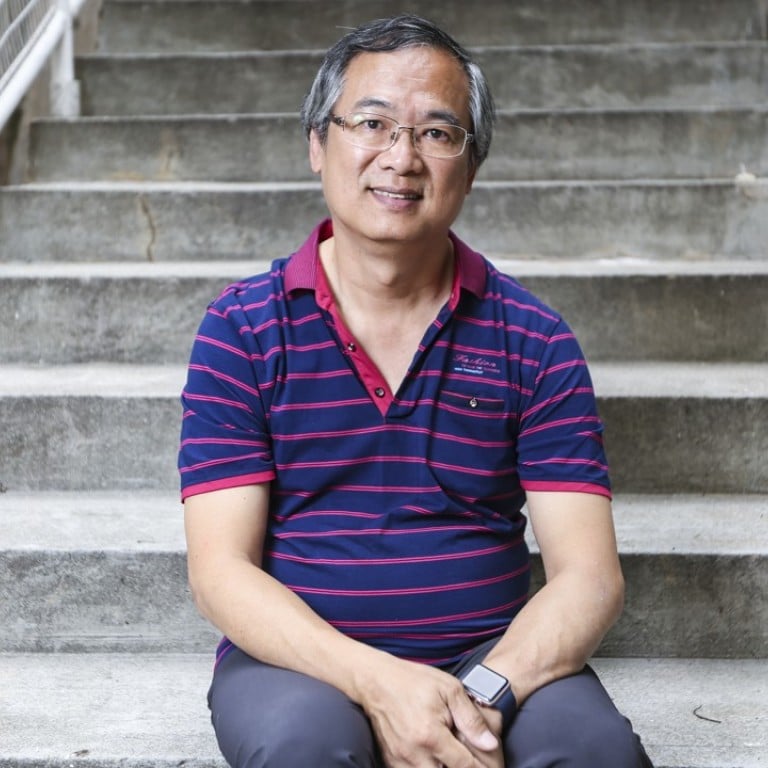 How a Hong Kong inventor conquered his demons to improve lives
David Cheung's mind was a blank slate after electroshock therapy – yet he battled back to health and used his skills to make elderly people 'more comfortable'
David Cheung Wai-sun is not your typical engineer. As a child, he battled severe depression because of family violence and poverty. By the time he was 13, he had attempted suicide five times.
After his last attempt, doctors put him in the psychiatric ward at Queen Mary Hospital and forced him to undergo electroconvulsive therapy, more commonly known as electroshock therapy.
"They wiped everything. Things I learned in primary school – maths, for example – I didn't know how to do any of that.
"When I came out of hospital after two years, I was a blank slate. I tried looking for a school to go to, but none of them would take me. It was a total failure."
Without an education, Cheung had no choice but to work in a factory. Although he worked in packaging, a colleague in electronics took Cheung under his wing. From there, he started teaching himself what he missed in school by reading at a bookstore every day after work.
"[Electroshock therapy] made me very forgetful – permanently. As I read a book, I'm constantly forgetting what I've read. I read a book cover to cover about six times before remembering it.
"I learned about electronics, music, computer programming – everything. I did this until I was 43 years old."
That was when Cheung decided he needed a formal education. Despite his age, he built a portfolio, interviewed with City University, and got accepted. Five years later, he had a Bachelor of Arts in creative media and a first-class honours Master of Fine Arts in media technology.
For an assignment at university, he invented an electronic system that prevents dementia patients from wandering away from home – the high sensitivity field interference wander detector.
Conceptually, the system is drastically different from most on the market, which sound a loud alarm the moment patients step out the door, making them feel as if they are being held in confinement. This causes them to run away, which leads to nurses chasing them and forcefully dragging them back.
Cheung's invention relies on a bit of psychology. A small sensor inserted into patients' shoes alerts nurses when the individual leaves a home. Nurses will then coax the patients to come back. Under proper persuasion, most of them do not put up any struggle, according to Cheung.
After his professor referred him to a doctor with connections to a retirement home, Cheung shopped the detector around. In the 10 years since, about 300 elderly homes have adopted it, out of roughly 800 in Hong Kong.
"The first time I visited an elderly home, my first thought was: this is a psychiatric ward. Everything was exactly the same. Because [of my experience], I had a good idea of how to design these systems."
Cheung's clients have since requested more inventions, including a bed monitor that alerts nurses when someone needs to be helped out of bed, and a wireless call bell system that has saved lives.
The work is all done under his company, Living Technology, made up of only himself and his wife. They do everything from designing to building and maintaining the products.
Cheung's fight against the odds have earned him a nomination for the
South China Morning Post
's
Spirit of Hong Kong Awards
. Nominated by one of Tung Wah Hospital Group's retirement homes, Cheung, 57, is shortlisted in the Overcoming Challenge category.
"I'm not your typical engineer, I'm more emotional," he said. "I think about how to invent devices that will make people feel more comfortable."
This article appeared in the South China Morning Post print edition as: self-taught engineer builds on painful past