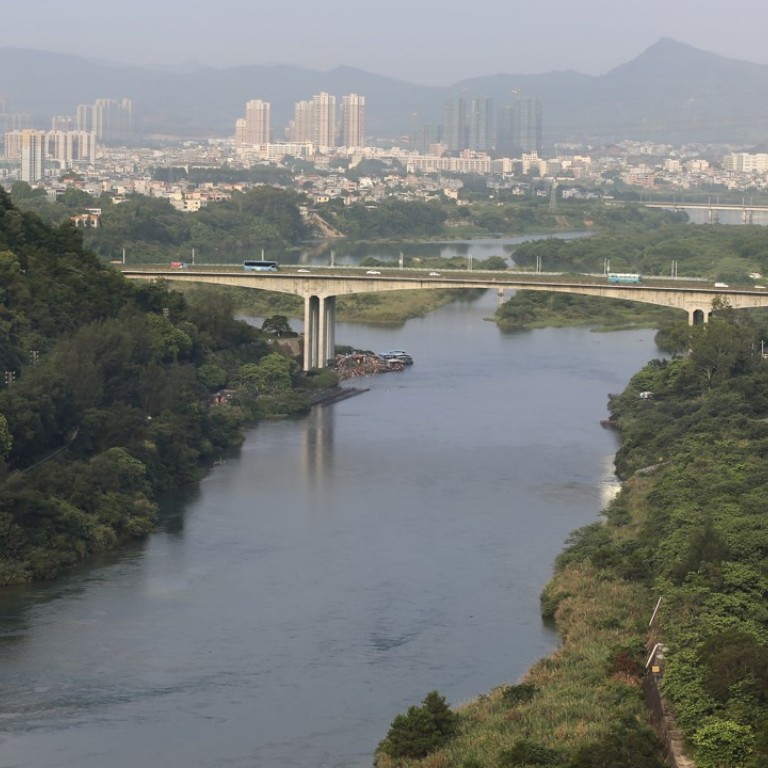 Hong Kong pours out 5.5 billion bathtubs of water a year and it 'needs a plan to reduce waste'
City relies on Dongjiang in mainland China for 80 per cent of its water, with a price that has progressively increased in last decade, currently paying HK$4.22 billion a year regardless of how much gets used
Hong Kong continues to face a water supply crisis and the government has failed to introduce urgent water tariff reforms which can significantly reduce wastage, campaigners have said.
A
report by public policy think tank Civic Exchange
– titled
The Illusion of Plenty
– released last week called on the Hong Kong government to seriously consider its long-term water strategy, while urging Hongkongers to cut back on water wastage.
Evan Auyang, chairman of Civic Exchange, said: "It seems like we have a lot of water but really we don't," he said. "The Dongjiang arrangement creates 'the illusion of plenty'. But the price has gone up significantly since 2008, so this is why we need to look at how much is being wasted urgently."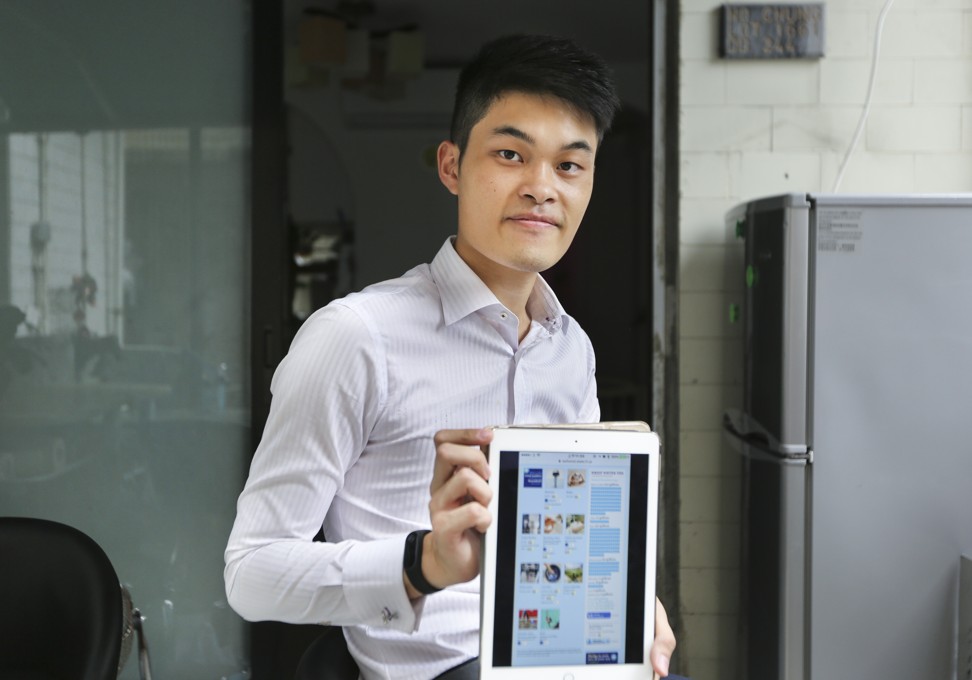 The city relies on Dongjiang in Guangdong province for 80 per cent of its water, with a price that has been progressively increasing in the last decade. Hong Kong currently pays HK$4.22 billion every year for an agreed amount of water from Dongjiang, regardless of how much it uses.
Meanwhile the city's total annual consumption in 2015 reached 1.25 billion cubic metres – equivalent to 5.5 billion full bathtubs – about 21 per cent higher than the global average.
In terms of domestic use, Hong Kong's consumption has increased from about 190 litres per day per capita to 220 litres per day per capita from 1998 to 2015. During the same period, Singapore's domestic use declined from about 160 litres per day per capita to 150 litres per day per capita. Shanghai's current daily domestic use is also lower than Hong Kong at about 106 litres per day per capita.
The report also suggested subsidised water tariffs urgently needed to be reformed in order to "reflect the real cost of freshwater".
Academics estimate that if water tariffs were increased in line with real costs, then the water bill for an average family of three could more than double from about HK$94 to HK$194.
Tariff levels have not been raised since 1996 for "political reasons", Dr Frederick Lee Yok-shiu, associate professor in the geography department at the University of Hong Kong, said at the launch of the report.
Lawmakers have increasingly criticised the cost, saying it is "unfair" for cities such as Shenzhen to pay about one-fifth the price Hong Kong forks out. They have asked for a payment system according to the amount used instead of a lump sum, but Guangdong officials indicated this would actually result in a higher price as the current cost is a negotiated one.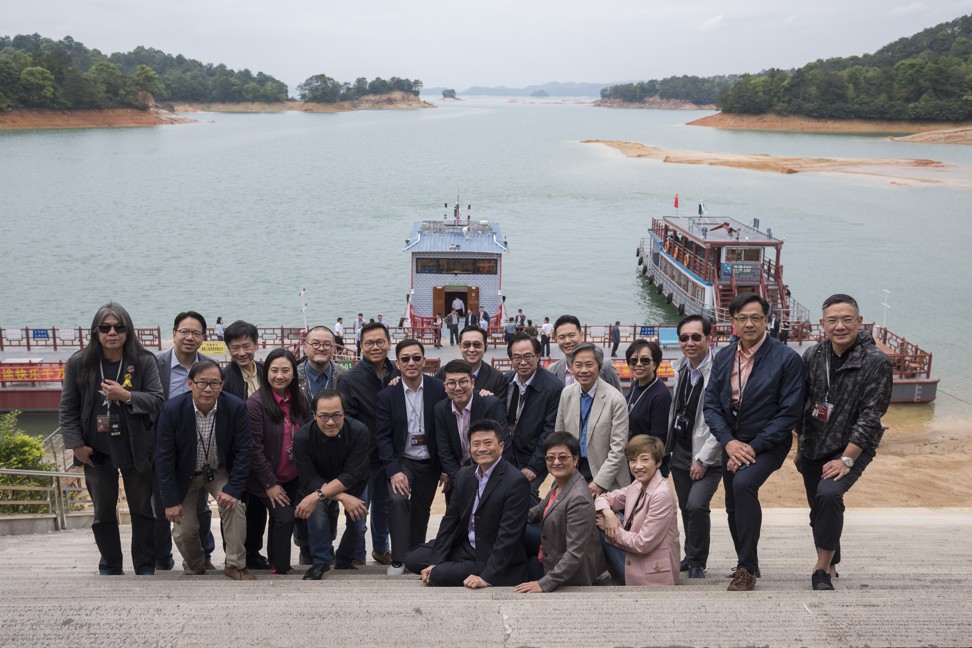 Saving water There were calls for Hongkongers to reduce their water usage, such as 2008's "Let's save 10 litres" campaign, but so far these have had limited impact.
The
2015 tainted water scandal
, which found traces of excessive lead in the water supply of the city's public estates, has also diminished trust in the government.
Marco Leung, a 26-year-old financial planner who lives with his parents in Ho Chung Village, Sai Kung, admitted that the low monthly bills of about HK$110 meant his family had little incentive to cut back on water usage, though they were not wasteful.
"If the government increased the bills, I think it would not be reasonable, because I already worry about a decline in water quality due to the lead scandal and developments at the mainland water source."
Leung estimates his family uses about 318 gallons per day. This includes: three showers of 10 minutes each; six flushes for a modern "low flow" toilet; 30 minutes of running water for washing hands and brushing teeth; 15 minutes of washing dishes by hand; and two loads of laundry with a water-saving washing machine at 27 gallons per load.
He said he did not think it was fair to suggest his generation had become complacent about water use, given Hong Kong's history of water shortages.
All bottled up Chief executive Leung Chun-ying said at his policy address this year that there would be new legislation to improve the safety standards of drinking water in the city, but he declined to comment on Hong Kong's long-term water strategy.
Meanwhile recent surveys found that as many as 60 per cent of Hongkongers prefer to drink bottled water
.
Although most bottled water providers decline to publish sales figures, it was estimated that 418.3 million litres of bottled water were sold in Hong Kong in 2013, according to a report by global research company MarketLine in 2014. This was the equivalent of about 58 litres per person.
Green groups have subsequently urged Hongkongers to invest in water filters rather than adding to landfill waste with disposable plastic bottles.
With 1,000 litres of treated Dongjiang water costing about HK$9.1, this means the cheapest bottle of water in Hong Kong is more than 660 times pricier than tap water, according to the Civic Exchange.
The International Bottled Water Association estimates that it takes about 1.39 litres to make a one-litre bottle of water, while global research group Water Footprint Network maintains it may require up to three litres, taking into account bottle manufacturing and other production costs.
Alternative sources Building a desalination plant in the city has been proposed as a solution to Hong Kong's water shortage, and the Water Supplies Department says it could be ready by 2020, but critics suggest it will not solve the problem. "The sporadic nature of its operation, for example, during periods of drought, also means the plant will be a last resort, only periodically offsetting a small portion of overall demand," the Civic Exchange warned in its latest report.
Dr Chen Ji, associate professor in the civil engineering department at HKU, said the desalination plant could cost about HK$8 billion to build, and the cost per cubic metre of water could be 30 per cent higher than the supply from Dongjiang.
"Such investment is clearly not wise," he said.
He added that increased water tariffs, which remained subsidised for low-income families, would serve as a deterrent for over consumption.
"We really need to think about how to save water and improve our water-saving sense," he said.
History of water Hong Kong faced severe water shortages in the 1960s, exacerbated by significant population growth. At first, water was available for four hours daily, and then at its lowest point in 1963, only for four hours every four days.
Some residents recalled how they would use one small bucket of water for washing their faces, then cleaning vegetables, before using it to flush their toilets. Rationing continued into the 1970s and finally ceased in May 1982.
During the 1960s, Dongjiang supplied about 20 per cent of Hong Kong's water needs, and about 80 per cent was from local yield. But by the 2010s, the Dongjiang proportion had increased to about 65 to 90 per cent, while the local yield had dropped to about 10 to 35 per cent.
Since 2000, Hong Kong has used between 600 and 850 million cubic metres from Dongjiang, but the cost has been steadily increasing since 2008, from HK$2.5 billion to the current rate of HK$4.22 billion.
How to avoid unnecessary waste
• Reduce shower time by one minute; saving 10 litres a month. Also buy a water-efficient shower head.
• Turn off the tap while brushing teeth or shaving; saving 6.5 litres a month.
• Wash fruit and vegetables in a basin rather than running water; saving 3.5 litres a month.
• Run washing machine on full load on alternative days instead of running it on half loads; saving five litres a month.
• Fix dripping taps; one litre a month.
• Where possible, use secondary water for cleaning your floors and watering plants.
• Regularly test pipes for leaks.
• Put a cistern displacement device in your toilet to reduce the amount used in each flush.
• Install a water butt to your drainpipe and use the water collected to water plants, clean your car and wash your windows.
Sources: Total Water Management in Hong Kong, the Eden Project (UK)
WATER GUZZLERS
In 2015, Hong Kong consumed 1.25 billion cubic metres of water, including sea and fresh water. This was equivalent to 171,000 litres per person.
• More than half was for domestic use, which has seen the greatest increase
• A quarter was used by service trades, such as catering and hotels
• Another quarter was used by industry, construction, shipping, government establishments and as flushing water
Source: Civic Exchange
Ocean Park and Watsons Water are among the largest consumers of water in Hong Kong, but neither publish water consumption figures.
They are not legally required to, unlike listed counterparts.
Other major non-domestic users include:
• Construction companies
• Restaurants and bars
• Government establishments
• Leisure and recreational services
The water footprint of consuming meat
Water consumption levels are generally the focus of global environmental campaigns, but also of concern is Hongkongers' overall water footprint, the amount used to produce all the goods and services we use.
Each Hongkonger has a water footprint of about 1,700 cubic metres per year, which is about 20 per cent higher than the 1,400-cubic-metre world average, according to Arjen Hoekstra, a professor in water management at the University of Twente in the Netherlands.
Half of Hong Kong's water footprint is attributable to meat consumption and just 3 to 4 per cent to domestic uses such as drinking or bathing.
Academics at the University of Hong Kong are creating a mobile app that will help residents to calculate their water footprint, incorporating data for 90 restaurant dishes. It is due to be launched between September and December.
According to estimates, one kilo of beef has a water footprint of about 15,000 litres. It is hoped the app will help to encourage Hongkongers to eat less meat.
Meanwhile, water consumption per capita tends to refer to the average amount of water each person uses in a particular geographical area.
For Hong Kong, the average daily consumption per person is estimated to be 130 litres per day (0.13 cubic metres), according to the Water Supplies Department, but could be as much as 220 litres per day, according to Civic Exchange, a policy think tank.
By the lower estimate, this puts annual water consumption per person at 47,450 litres (47.45 cubic metres).
A 2016 study of 48 major international cities by the Organisation for Economic Co-operation and Development found Hong Kong was one of the highest per capita water users globally.
Today the global population consumes more than 2,000 cubic kilometres of water per year.